We often feel like in order to be able to travel around the world, you need a lot of money. We need to debunk these misconceptions. You don't need to be rich to travel. We don't always realize it but with our dollars euros and pounds, we can live comfortably elsewhere in the world. With $30, you can't do much in Japan. However you can enjoy a night in a nice hotel, 3 great meals and one activity in Bali! What are the cheapest countries to visit around the world? The places where you can spend a lot of time with not much money? What are cheap travel destinations?
Here are numerous cheap travel destinations listed in alphabetical order to help you choose your next cheap vacation spot! Obviously, these inexpensive places to travel won't cost you much if you content yourself with the necessities (3 meals, a decent place to sleep, transportation, internet and even an activity/visit).
However you'll spend as much as in your home country if you really want to sleep in a palace, eat in fancy restaurants, hire a private driver… Likewise, you'll spend more by adding up side costs: alcohol, shopping, activities like scuba diving… Anyway, here are affordable countries to visit! You can also check out this guide listing cheap ways to to travel Europe. No matter where you go, check out these budget travel tips!
Bolivia
Probably the cheapest country in South America! If you're into luxury travel, you probably shouldn't go there but if you're into adventure travel, you should definitely go! Nice sceneries, lively cities, historical sites, mountains, Salar de Uyuni, Titicaca lake… There are things to do! Live like the locals and nothing will be expensive: you can get a 3-course meal for less than $2, sleep for a few dollars… Budget: $30 per day.
Bulgaria
Eastern Europe is usually cheap, but Bulgaria is one of the cheapest countries in the area. A pint is about $1, a night in a hotel about $8 and a meal $3. Spend a few days in Sofia but also visit Haskovo and the beach resort Sunny Beach. Budget: $25 per day.
Cambodia
Cambodia is one of the cheapest countries in Southeast Asia. It's mostly known for Angkor Wat but there are other things to do: relax on the beach, go trekking… Hotels are affordable, the food too and a beer costs one dollar (they use the US dollar). Don't miss the killing fields and of course Angkor Wat. Budget: $25 per day. Here's a Cambodia travel guide!
Colombia
A bit more expensive than the other countries on the list but Colombia is still affordable. This colorful country allows you to visit cities like Bogota or Medellin but also admire historical sites, go scuba diving and relax on the Pacific and Atlantic coasts. Accommodation, food and transportation are cheap. Budget: $35 per day.
Cuba
A very interesting country given its history but also cheap, especially if you travel independently. Sip some rum, enjoy the nice weather and sway your hips on salsa! Accommodation and food is cheap, cocktails are affordable and even activities like excursions won't break the bank. Budget: $40 per day.
Georgia
Georgia (the country!) is developed and cheap at the same time! Good hotels and hostels are cheap, a meal is about $3 and a bus ride is about $0.25. The locals are really nice and if you're into hiking or history, you'll love the country! Spend some time in Tbilisi but also Batumi along the Black Sea! Budget: $30 per day. Here's a Georgia travel guide!
Greece
The Greek economy is not doing great therefore the prices dropped there! If you don't go there in July or August, going to Greece is a bargain! A gyros (Greek kebab) is about $3.50, a good meal about $6 and a night in a hostel about $10. Stick with one or two islands and you won't spend much. You'll enjoy nice beaches, delicious food, great weather and you'll support the local economy. Budget: $40 per day.
Guatemala
Few people think about it, however Guatemala isn't expensive! Moreover, there are many things to do: discover the Maya culture with the Tikal temples; admire the Atitlan lake and of course Semuc Champey! There are beautiful beaches, natural parks, volcanos… A night in a hostel will cost a few dollars, a good meal about $3 and getting around by bus is quite cheap. Budget: $30 per day.
India
You'll mostly spend on the plane ticket to get there. But once you get there, everything is cheap! I rarely paid more than $2 to eat, I had my own room in a hostel for about $4 per night and the touristic spots weren't expensive. India, you hate it or you love it but if you want to save money, go there! Prices are higher in the north than in the south. Don't miss Delhi and the Taj Mahal. I also wrote an article if you're going to India for the first time. Budget: $20 per day.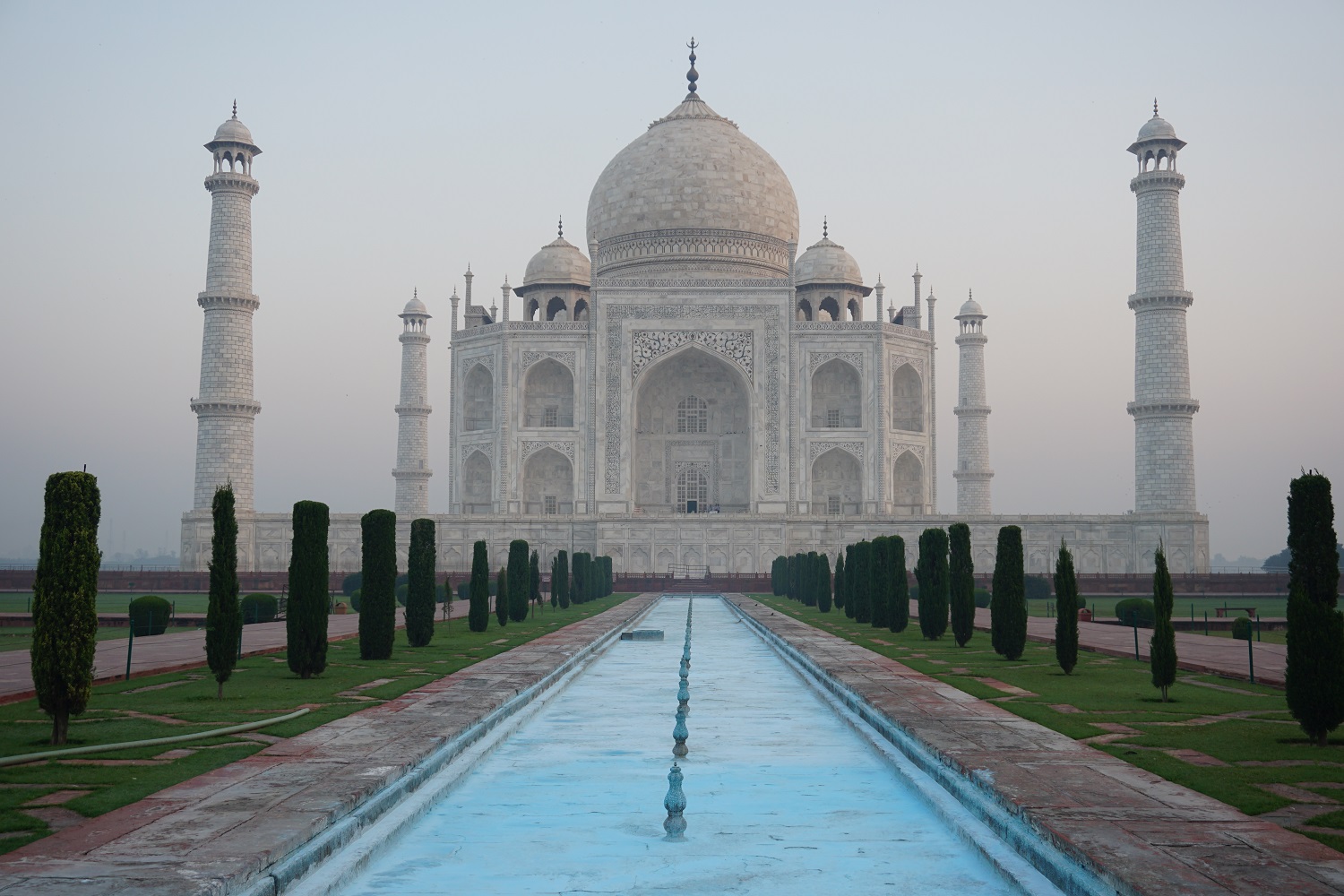 Indonesia
If you're traveling on a tight budget, go to Indonesia as long as you stick to one or two islands. Otherwise, island hopping can get expensive. Once you're there, you'll realize nothing is expensive. There are cheap hostels all over the place, and even mid-range/luxury hotels are affordable. Eating a nasi goreng will cost $2-3, and even going snorkeling or scuba diving isn't expensive. You can also go volcano hiking, relax on the beach and admire the waterfalls. Visit Ubud in Bali, and relax on the Gili Islands. You can also go to Flores Island to see Kelimutu National Park. Budget: $30 per day. Here are the best places to visit in Indonesia.
Kyrgyzstan
Many people don't know this country in Central Asia, however it's wonderful! A country made of mountains and wonderful lakes. People mostly go there to enjoy horse trekking for a few days around the lakes. I wrote an article about horse trekking around Song Kul! Budget: about $25 per day.
Laos
We don't think much about Laos but it's one of the cheapest countries in Southeast Asia. It's a relatively quiet country compared to its neighbors with many things to do: hiking, trekking, kayaking, and nothing is expensive! If you're into partying, don't judge by appearances! We often think about Thailand but yeah, Laos is just as good as Thailand! Go to Luang Prabang or Vang Vieng and you'll understand! Oh and don't miss the wonderful Kuang Si Falls! Budget: $25 per day. Here's a Laos travel guide!
Mexico
A vast country with many things to see! Either if you're into culture, nature of food, you'll find what you're looking for! Moreover it's possible to travel on a budget, as long as you stick to one or two regions. Otherwise it's best to rent a car and split between you and your friends. Tacos, quesadillas and tortillas are about $3, and a night at the hotel isn't expensive. Budget: $40 per day.
Nepal
Nepal is known for its treks, especially Annapurna circuit. Food, accommodation and transportation are cheap! You have to spend a few days in Kathmandu but also Pokhara, the starting point of treks. Budget: $25 per day, even $15 per day if you go trekking! Here's a Nepal travel guide!
Nicaragua
Nicaragua is still a hidden gem in Central America, there's not mass tourism there yet! You have to go now, moreover the cost of living is low and there are many things to do: visit Omotepe Islands, the Corn Islands or Granada. You can also go scuba diving, surfing, hiking… And there are hostels all over the country! Budget: $30 per day.
Pakistan
Pakistan is one of the cheapest countries in Asia. It's clearly not the first destination that comes to mind. Getting around in the country is easy and cheap thanks to the buses and trains, eating at the restaurant or outside costs less than $3 and alcohol is forbidden so you'll save money on drinks. There are breathtaking mosques to see and mountains to climb, especially K2. Budget: $25 per day.
Philippines
This archipelago, with over 7000 islands, is cheap if you stick within one or two regions. Otherwise you'll have to take the place to get around which can get pricey. Otherwise believe me, you'll live comfortably even on a budget. Either if you're into relaxing on the beach, admiring rice fields, or trekking, scuba diving… you'll have a good time there! Spend a few days in Manila. Then go to Palawan Island, but also Cebu or Bohol. Budget: $35 per day. Here's a Philippines travel guide!
Portugal
Even if Portugal isn't as cheap as it used to be a few years ago, it's still affordable! You'll find there beautiful beaches, historical sites and also wine-producing regions. You eat a lot with not much money and accommodation is cheap. You have to visit Lisbon! Budget: $50 per day.
Romania
The country of Dracula is so cheap! You'll find there charming medieval towns, fortified churches, mountains and there are numerous free activities! A night at the hostel is about $10 and a meal about $5. Take some time to visit Bucharest, the palace of the parliament, and go to Therme Bucuresti! Budget: $35 per day. Here's a Romania travel guide!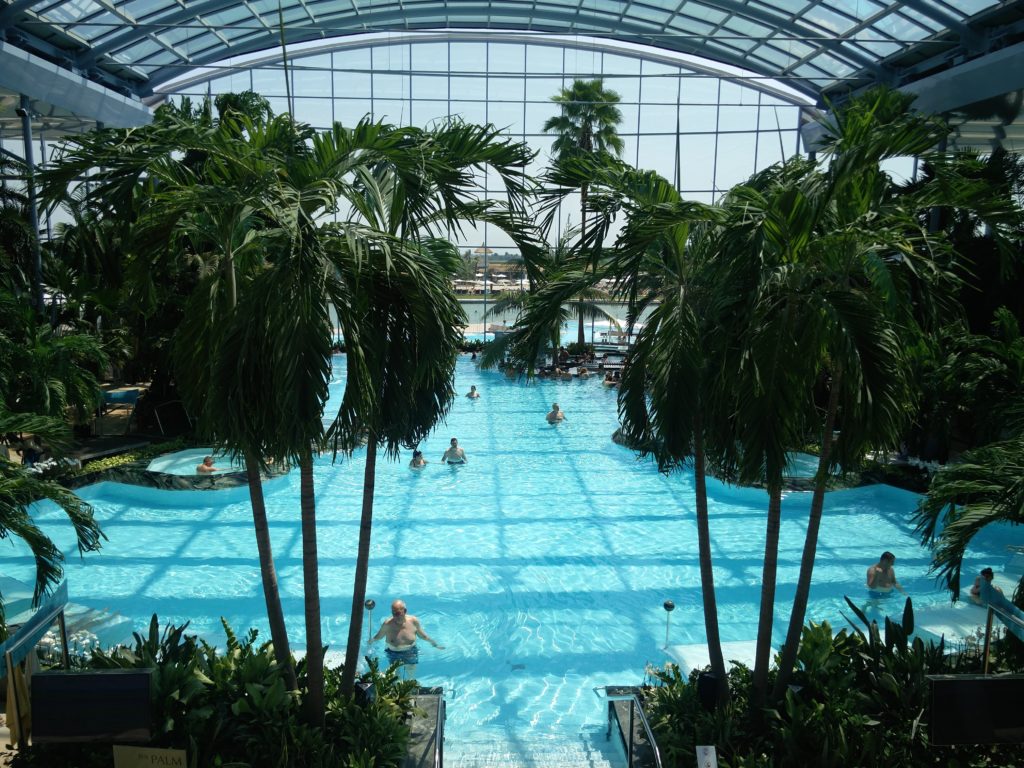 South Africa
Safaris, mountains, wineries, beaches… This is South Africa! There are numerous things to do there! Moreover it's a cheap country! Food can get expensive so don't hesitate to cook your own food to save money. Accommodation is very cheap but getting around can get expensive if you leave Johannesburg and Cape Town. Budget: $40 per day.
Sri Lanka
Sri Lanka isn't expensive but you can spend a fortune there if you're doing safaris or go to touristic places. Food, transportaion (especially the train!) and accommodation are cheap. In the big cities, taking a Uber is sometimes cheaper than renting a bicycle. Visit the south of Sri Lanka but also Ella and Kandy and of course Sigiriya! Budget: $30 per day. Here are the best places to visit in Sri Lanka!
Togo
This is clearly not the most popular destination among tourists, but Togo is really cheap! This country offers a certin diversity regarding landscapes but also regarding its population since 50 different ethnic groups live there! You can have a good meal for $2.50, take the bus for less than $1 and go trekking with a guide for a few dollars only. The travelers going to Togo usually rent a motorbike (but it's more expensive!). Budget: $20 per day.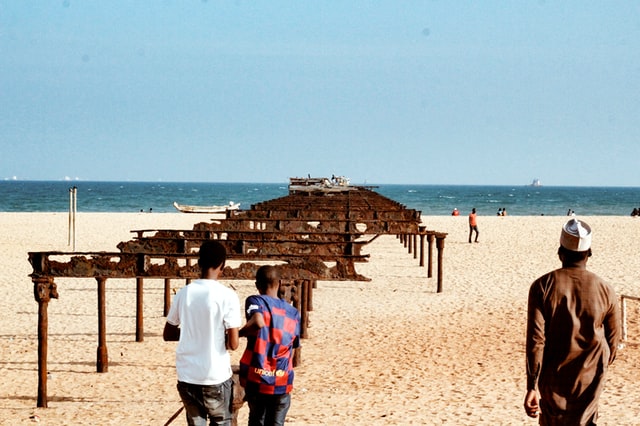 Turkey
Depending on what you want to do and where you want to go, traveling in Turkey can be expensive but also very cheap. Turkey is a good mix between Eastern and Western cultures, you'll find there Roman ruins, beautiful beaches, bazars and wonderful cities like Istanbul or Pamukkale. Budget: $35 per day.
Ukraine
A country for seasoned travelers! Getting around isn't easy and people don't always speak English. But if you go there, you need to know this is one of the cheapest countries in Europe! A beer is about $1, a night in a hostel is about $6 and a meal costs about $5. Go relax along the Black sea in Odessa, spend some time in Lviv and of course you have to visit Chernobyl. Budget: $25 per day. Here's an Ukraine travel guide!
Uzbekistan
Uzbekistan is a wonderful country! It combines silk road cities, wonderful architecture and delicious food. Moreover the locals are welcoming. Accommodation is cheap and their excellent railway system connects the main cities. Here's all you need to know if you're traveling to Uzbekistan! You have to see Tashkent, Samarkand, Bukhara and Khiva! Budget: $30 per day.
Vietnam
Vietnam stretches over 3000 kilometers (1860 miles). It's a paradise for backpackers. Many people get around by motorbike especially in the north of the country. Otherwise there are buses and trains. Eating there is cheap and the beers are almost free. Don't miss Halong Bay and Hoi An. There are also big cities like Hanoi and Ho Chi Minh. Budget: $30 per day. Here are the best places to visit in Vietnam!
That's it! You now have many cheap travel destinations! There are many others: the baltic states, Moldova, El Salvador, Paraguay, Madagascar, Myanmar… But now you know where to travel on a budget!