Some links are affiliate links, which means if you make a purchase through these links, I earn a commission, at no extra cost to you.
First time in India soon? India, a fascinating country, an intriguing country, an attractive country, also a disgusting country… But above all a country which rarely leaves visitors indifferent. I was told before getting there "India, either you love it or you hate it". I cannot say I loved it, but I can't say I hated it either. Let's say it was… Special! It was Indian! I don't consider myself an expert about India, I haven't been everywhere in the country (far from it!) and I just spent a few weeks there. And I think that for a country like India, you need to spend at least three months there to know it a little bit, six months to know India well. But I'm gonna give some information, following my experience there for those who are going to India for the first time. Here's what to expect when traveling to India!
Be prepared
This is the first things I have to say because it's quite clear that some travelers are not prepared. Forget about all your expectations regarding India if you've never been before : Bollywood, curry, Ayurveda, Hinduism… A lot of people get to Delhi and face the harsh reality of what it's like over there : poverty, pollution, incessant noise, dead bodies on the ground, stray dogs, cows on the street…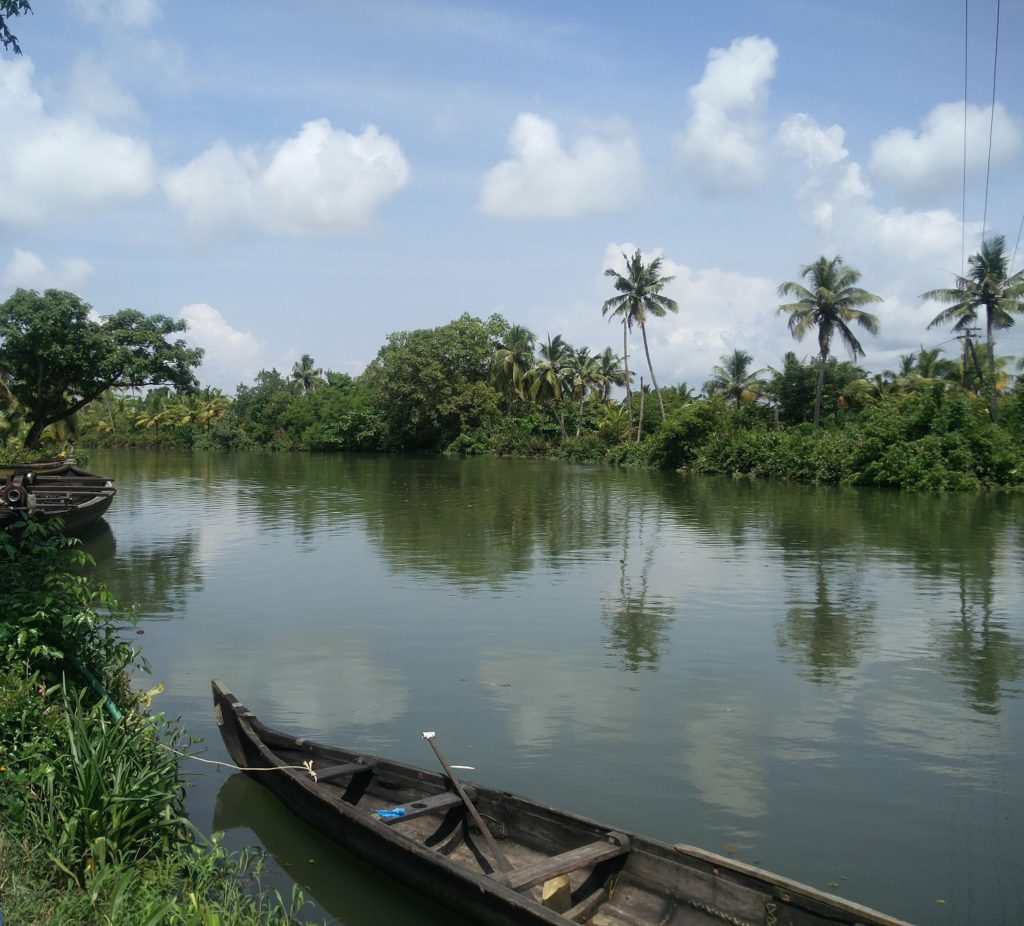 I met a lot of travelers (mostly French) who hated the city, even leaving there shocked! The France embassy in India is one of the very few to have a psychological support unit… Yep, India shocks people, and some travelers don't get over it. I'm repeating myself, but some travelers are shocked when they arrive in Delhi! I went straight to Delhi but I read a lot about the city, therefore I was prepared. You too, be prepared!
The Indian guys
I honestly didn't know what to expect regarding the locals when I arrived in India. I heard so many conflicting things, I had absolutely no idea how it was going to be. It turned out they were friendly. Quite discreet but open to talk, and speaking proper English. In Delhi, I spent a few days with a group of Indian guys, and we had a ball! They loved it when one evening, during a house party, I put a Panjabi MC song! "Whaaaaaat!? You know that song??? It was a massive hit here in India!"
It was a lot easier to interact with them in the south of the country. Indeed, in the north, especially in New Delhi, there are cars everywhere, plus the crowd, the noise, the pollution… Seriously it's a big mess, and some travelers are not ready for this! When traveling in India, you need to know one thing : the south is a lot more relaxed than the north. Less people, less requests and scams from the locals, less traffic… Therefore you can really exchange with them. Check this detailed article about the differences between north and south India. Most of the Indian guys I talked to had dreams of being an entrepreneur, or being successful playing cricket (that's the most popular sport in India!). As open-minded as they are to talk and get to know you, I didn't see many interactions between men and women in India. While we're at it…
The Indian women
One thing that struck me when I arrived in New Delhi : the gender ratio. Women are there, they're just not really visible. We see a lot more men in the street. Everywhere I go, I exchange ideas with the locals (men, women, young, old…). To be able to say "I know this country", you need first to know its inhabitants : know who they are, how they think, their desires, their fears, etc… And the more I talk to people, the more I figure them out/know their mentality/know how they think. When traveling in India, you need to talk with the Indians! Delhi is the first city I visited where I literally had ZERO interactions with local girls. Nothing. Nada. No interactions at all! This is crazy!!!
There are less women than men in the country, and there's a reason. When a pregnant woman finds out she's expecting a little girl (and not a boy!), her husband sometimes asks her to abort. Why? The little girl is going to grow up, one day she'll get married, and her father will have to pay everything for the wedding. Not only he has to pay for everything, but he's also going to "give" his daughter to her new husband… You may know this, but Indian weddings are different than ours. We're talking about hundreds of guests, a big party lasting several days, tons of food… It's a huge expense for the father who prefers to save himself this drain on his finances. Therefore he anticipates, and asks his wife to have an abortion.
I have to admit the lack of interactions with Indian girls frustrated me. Not that I wanted to pick up local girls but still! Just talk! In Delhi, but also in Agra and Jaipur, I don't remember seeing one Indian girl walking in the street by herself. Everytime they were walking in big groups, like a herd. Why? Pretty simple, sexual harassment from Indian guys is not a myth. Rapes are, unfortunately, still very common in India, especially in New Delhi. We're talking about 93 rapes per day in India, most of them happening in Delhi.
When I arrived in Vagator Beach, Goa, I finally had the opportunity to interact with Indian girls. Once again, I didn't know what to expect. Actually they're just normal girls, no different from girls you hang out with… In the state of Kerala, in the south of the country, it was the same. Relaxed, curious, and friendly girls. I said it earlier, the south is more relaxed than the north and I could see quite often Indian guys interact with Indian girls. So… Indian guys are friendly, Indian girls I talked to were also nice, but it's easy for me to talk to people. First because I can talk with strangers with ease, and being in India, because I'm a man. What is it like for a woman traveling in India by herself?
Solo female travel in India
I'm not the one in the best position to talk about this, you should ask girls who went there solo if they liked traveling in India. But from my perception and from what I saw, I wouldn't recommend a woman to go to India by herself, or I'd rather say I wouldn't recommend a woman to go to north India by herself. Once again, in the golden triangle (Delhi, Agra, Jaipur), I didn't see solo female travelers. Not even one. When I was meeting female travelers, they were either with their boyfriend, another girl, their family or in a group. But not alone. Or just passing by in New Delhi for one day, before going somewhere else in the country. The solo Western girls I met in New Delhi were actually living in India (internship, job, volunteering…), and they knew people there. But they were not traveling in India.
One more time, I had to go to Goa to see solo female travelers for the first time (it's easier there!). And when I got in the south, in Kerala, I saw other ones. Later on during my trip (mostly in Sri Lanka and Nepal), I met girls who had been traveling in India by themselves. I was systematically asking the same question "What was it like, traveling in India as a solo female traveler? Did you like it?"
It was almost always the same response "Yeah I liked it…" "Yeah it was nice traveling in India, pleasant trip…", but there was no conviction when they were responding! I never heard "Wooow!!!!!! It was awesome!!!!!! I loved it, I went here, also there, I did this, fantastic trip!!! I'll go back there one day for sure, and I'll recommend the country to all my friends!!!" This is what the solo female travelers told me after traveling in Iran. But regarding India, the responses were quite sluggish…
"You sure you liked it? Honestly I'm not convinced…" "Yeah it was nice but sometimes I felt ill at ease". And then it was either "Guys kept staring at me, gazes glued to me" "An Indian guy followed me" "Some guy groped me, like he wanted to grab my butt with his hands" and that German girl who told me "There was this Indian guy who was watching me in the street… And he was jerking off, looking at me with a weird gaze".
Ladies, be prepared if you wanna go there by yourself. This is my personal opinion, but I think Indian guys are sexually frustrated. They don't get laid, or rarely, or not as often as they'd like to. Wear appropriate clothes (I talk about it just below) and when in Delhi, use the wagon for women only. Here's a post about a woman sharing her experience backpacking India.
Which country is in third position regarding traffic on Pornhub, just after the US and the UK? Yes you have it, India! From school boys and girls are separated, and I don't know when boys start to talk to girls. At the airport, men and women are separated. Women have to go through a small cabin (like a polling booth) after passing the carry-on baggage security. This is not the case for men.
I talked about it in the article about New Delhi, but there was that French girl who wanted to buy a new phone, and the salesman only spoke to her boyfriend, not even looking at her. That girl from the US who asked for directions to a tuktuk driver, and he responded to her boyfriend, not speaking to the girl who asked him the question… But that doesn't mean it's a conservative country. Here's a woman talking about her holidays in India. Oh and by the way, true story, in Goa, an Indian couple from Mumbai asked me if I wanted to have a threesome with them. Needless to say, I accepted 😀
How to dress in India as a woman
Don't wear skin-tight clothes, mini skirts, tank tops and plunging necklines…. Always have your shoulders and legs covered. Some areas are not very clean so avoid flip-flops and wearing white clothes. You can try wearing a sari but some girls don't like it. It's not easy to put on and apparently, it's not always that comfortable.
Food in India
Everyone's stressing out when eating their the first meals when traveling for the first time in India. You probably know it, but traveler's diarrhea wreaks havoc there. I heard countless stories : a guy who had the runs during two weeks (non stop!) in India, that other guy who lost 10 kilos (22 pounds) after falling sick, that girl who "ate something wrong" and had to be hospitalized… Since it looks like everybody's falling sick because of the Indian food, what the hell are they eating there???
Nothing very exotic, I'm telling you. Rice, curry, potatoes, dosas (type of pancake), bananas… Usually spicy, even when you ask non spicy. But they don't eat cockroaches or any other weird insect. Oh they also all drink lassi, that yogurt-based drink. Very good!
If you take all the necessary precautions, nothing will happen to you. During my whole stay in India, I never had any digestive problem. I just followed my own advice... Wash your hands regularly, no tapped water, get drinks with no ice, eat well-cooked food, don't touch food sitting around on a buffet, peel fruits and vegetables yourself… You'll avoid the famous Delhi belly!
Oh and of course if you're like me, and you like to eat in local restaurants (not the touristy ones!), be prepared. In India, they eat food with their fingers! And only with their right hand, left hand is used for hygiene (read : wash your butt after pooping!). We quickly get used to it, after a few minutes you get the method and dexterity to eat well with your fingers. I was at an Indian restaurant in Malacca, Malaysia, and I was the only one to eat the Indian way, with my fingers. The waiter loved it and gave me more food, for free! Are you a food lover? Here are the most popular Indian dishes in the world!
Castes in India
It won't have much impact for you if you're traveling to India, but you need to know the caste system is still very present in the country. Officially, they abandoned the caste system, but it's actually still there. I heard many stories. A rich woman married a poor man, her parents committed suicide… When the parents didn't approve the marriage and their daughter divorce, the woman ends up alone. No more husband, disowned by her parents, and if she has a kid, it will be very hard for her to get married again. If she ever finds someone, good for her. But the kid will grow up, and as a teenager will be laughed at, he doesn't have a "real" father. First the teen doesn't like his stepfather, then he gets laughed at. Most of them suffer very badly and run away around 14-15 years old. I'm not talking about an isolated case, this kind of scenario is very common in India. And I don't even talk about domestic violence, also very common in India. And it all comes from the caste system in the country.
Being black in India
I wrote a whole article about this. A lot of African students complain about the permanent racism from the locals. They're constantly insulted, discriminated… Since I only spent a few weeks there, I didn't go through all this. And to be honest, I didn't see many black people during my stay in India. I saw two black guys together at the airport in Delhi, otherwise a few other ones in the subway in Delhi again. One of them did the black nod, and came to greet me, the other ones didn't see me. I also saw several black girls in Delhi. Otherwise I mostly saw black guys in Goa. Black people from southern Africa, going to India to party and hit on the beautiful Russian girls. Sometimes, locals were asking me "Where are you really from?" but apart from that, I didn't have problems, and I traveled in India without a hitch.
India itinerary
Regarding the itinerary, I won't be very helpful… The country is so big, and there's so many things to do… There's just no typical itinerary! Moreover, we don't visit the same places if we spend 3 weeks or 3 months there! Moreover, it depends on what you like : culture and history, adventure and trekking… But here's a one-month India itinerary. Most travelers arrive first in New Delhi. After that you have many options. You can visit the golden triangle like I did (Delhi, Agra and the Taj Mahal, Jaipur), you can go to the north and climb the mountains of Himachal Pradesh, you can even go further in the north and visit the Jammu and Kashmir area (it's a bit tensed there, they entered into conflict with Pakistan a long time ago, but I met travelers who went there).
Like many tourists, you can also spend a few weeks in the Rajasthan (and not just stay in Jaipur). You can go to Kolkata, the former capital of India and visit the West Bengal, go to the mountains in the Sikkim area, spend a few days in Mumbai, party in Goa, relax in Kerala, visit the Tamil Nadu and Chennai, go to Bangalore, visit Pondicherry, a former French colony…
To be honest, I was meeting new people everyday, and everytime, I was hearing about a new city "Go there, it's awesome!" "That city, I loved it!". India is not a country, but a continent with 1.3 billion inhabitants. But there are two cities I kept hearing about (and I haven't been there) : Varanasi and Hampi. Varanasi is in Uttar Pradesh, 600 kilometers (370 miles) away from Agra. It's one of the oldest cities in the world, one of the seven sacred cities in Hinduism, and many Indians go there when they feel like they're gonna pass soon (they want to die there). Hampi is in the Karnataka, 350 kilometers (215 miles) away from the beaches in Goa. Apparently this city is wonderful. Two breathtaking cities from what I heard. I cannot say if it's true. But I heard many travelers have the runs in Hampi 🙂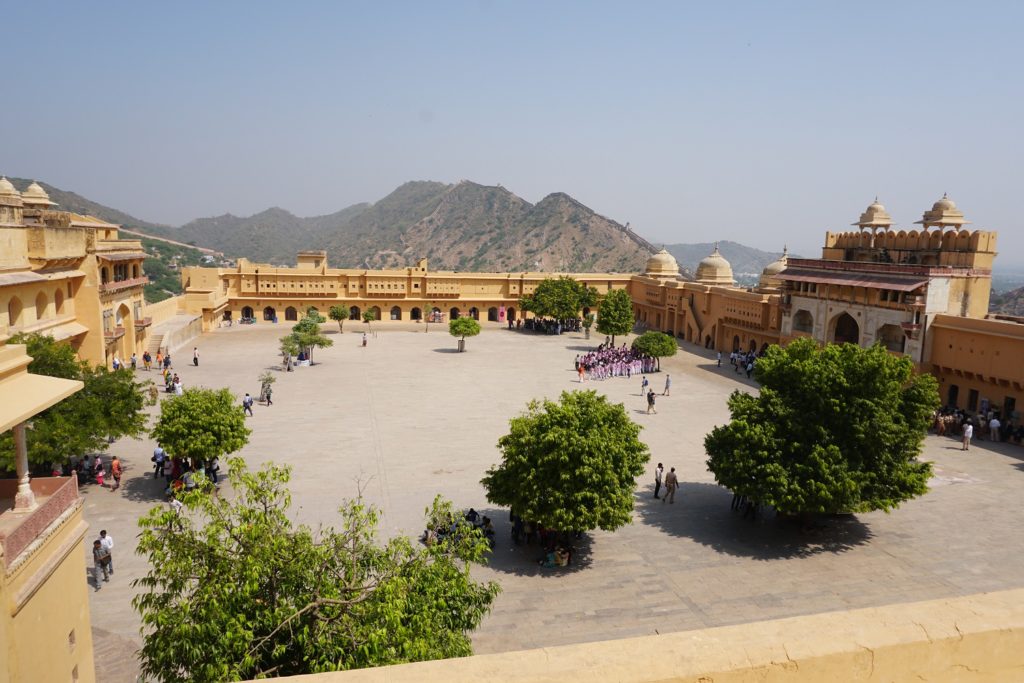 I said it earlier, the solo female travelers I met were not convincing when I asked them if they liked traveling to India. Actually, I only met one girl, a Frenchie, who honestly, traveling to India by herself, loved the time she had there. After questioning her a little bit, I understood. Unlike many travelers (like me!), she started in the south, before slowly heading to the north. She went to Kerala, in Pondicherry, Bangalore, Chennai, in Goa… Before the chaos of the north! And it was a great idea! The south being more relaxed, it gave her time to acclimatize herself to the country, and be prepared for the north! Easier said than done, but if you can, go to the south first before heading to the north. Think about it!
Best time to visit India
I said it, India is a continent. But broadly speaking, it's better to go from October to March. Otherwise it's gonna be way too hot, or it will be the monsoon!
How to get around in India
Obviously it depends where you are. But to get around in India, there are more or less four options :
The train, you have to test it out in India! All the Indians get around by train! There are six different train classes. From what I remember, you have your on seat on the first four classes. For the two other ones, you're in a compartment with 25 other people! I had a ride in a 3rd class seat, and it went fine!
The bus, it's quite random! Some of them are clean others a lot less clean!
The plane for long distances! Because Delhi-Kochi by bus or by train will take several days. Click here to check the latest flight prices.
A rented car with a driver. I didn't do it but I think it's a shame to be in India and to be confined in your own little bubble. You're missing the real charm of the country : getting around with the locals, interacting with them…
Be careful though, if you plan to take the bus or the train, depending on where you're going, seats may sell out very fast! Don't book at the last minute!
Budget in India
I usually don't talk much about budget in my articles but there are every single person travels their own way. Therefore, budget varies a lot! For instance, you can get great food and pay 2 euros per meal, and stay in a comfortable hostel's dorm for 4 euros per night (and even less). Three meals and a night in a hostel and you won't spend more than 10 euros per day.
But if you want to stay in a mid-range hotel, eat at nicer restaurants, spend some money on activities… You'll spend 20 euros per night, 5 euros per meal, 20 euros per day for various activities (museums, forts, palaces…). Meaning more than 50 euros per day. Don't forget the bus and train rides (about 10 euros) to go to another city.
If you really want have some comfort, multiply by 4 or 5 this budget. Cause you're gonna stay in top-of-the-range hotels (a lot more expensive), you're gonna visit the cities with a rented car and a driver (it's common in India, but a lot more expensive), you'll get around by plane…
Anyway, I don't talk much about budget on the blog in general cause every single traveler is different! But you have an idea of the prices now! Still, India is a cheap travel destination!
All right! Some information if you think about traveling to India! Here's what to expect when traveling to India for the first time! As I said, I'm not proclaiming myself an expert about the country, I'm just giving the information I gathered during my stay, and my observations while I was there! Do not hesitate to comment if the article is useful, or if you think there are some mistakes!
India travel tips