Planning to visit Cambodia? It's an interesting country. Indeed t opened to tourism recently, the Khmer rouge regime isn't that far. Cambodia attracts less tourists than its neighboring country, however there are things to do in Cambodia: relax on the beach, learn about the history of the Khmer rouges, marvel at Angkor Wat… What to do in Cambodia? Here's a list of the best places to visit in Cambodia, then I'll share Cambodia travel tips!
Things to do in Cambodia
Angkor Wat
Angkor Wat is probably one of the most famous places in Cambodia, the main Cambodia tourist spot! It's a temple complex built between 802 and 1432, and that was the capital of the Khmer empire. There are thousands of temples in the complex. Visitors usually take 3 days to see the main temples: Angkor Wat, the Bayon temple, Ta Prohm, Preah Kahn… Reachable from Siem Reap, I wrote a detailed article about my visit to Angkor Wat. Click here to find your accommodation. Click here to find your guided visit.
Phnom Penh
Phnom Penh is the capital of Cambodia, and we call it the pearl of Asia. It's still recovering from the Khmer rouge era, and you can see the French influence (from the Indochina era). It's a lively city with many bars, restaurants and cafés. You have to see the impressive royal palace, the national museum of Cambodia but also the market.
You have to see the killing fields. It explains the horror the locals suffered under Khmer Rouge rule. I wrote a detailed article about my visit to Phnom Penh. Click here to find your accommodation. Click here to find the best activities.
Battambang
Battambang is a popular place among visitors who want to learn more about Cambodia history. It was an important trading center, and later became part of French Indochina. There are still colonial buildings, and the food is a mix of Khmer and French cuisine. In Battambang, there are temples to visit, shrines and the central market. You get around by foot or bicycle. One of the popular Cambodia tourist places is the bamboo train: you're on a platform of wood and bamboo, and travel on a rail track. It's fun! Click here to find your accommodation.
Koh Rong
Koh Rong is one of the most beautiful places in Cambodia. It's a wonderful island in southern Cambodia, less crowded than the islands in Thailand. There are charming bungalows along the beach, you can go snorkeling, or go trekking in the forest. It's possible to party if you want to. It feels like being in a postcard! There's Koh Rong Sanloem too, smaller and quieter. Click here to find your accommodation.
Kampot
Kampot is in the south, along the sea. Visitors don't go there to relax on the beach. Kampot is known for its pepper farms, and you can visit them. These farms are definitely things to see in Cambodia. Kampot's black peppercorns are the primary economic driver here (Kampot pepper crab is very popular there). You can explore caves in the surroundings mountains or go to Bokor nationak park and discover an abandoned 1920s hotel and casino. Click here to find your accommodation.
Siem Reap
You need to go to Siem Reap to see Angkor Wat. That's why there are numerous guesthouses, restaurants, bars, French and Chinese shops, and clubs there! But there's more than that in Siem Reap! Go to the Psah Chas market, visit the war museum and of course go to Pub Street if you want to party! Click here to find your accommodation. Click here to find the best activities.
Tonle Sap lake
Tonle Sap lake is the largest freshwater lake in Southeast Asia. It's one of the places to see in Cambodia. Indeed, you'll see 170 floating villages that depend on fishing for their livelihood. The houses are built from bamboo and raised on stilts. There are floating markets, schools, temples, shops, churches… Chong Kneas and Kompong Luang are interesting villages to see. To enjoy Tonle Sap lake, you have to go on a boat tour from Siem Reap.
Kratie
Kratie is a small town along the Mekong river. There's a central market surrounded by French colonial buildings. Kratie is a town to relax where you can sleep in longhouses or guesthouses, see ruins and buy handicrafts. Travelers go to Kratie to see Irrawaddy dolphins, they're endangered (there are between 60 and 90 Irrawaddy dolphins left). Watching them is one of the best things to do in Cambodia. You can spot them around Kampi, just north of Kratie. Click here to find your accommodation.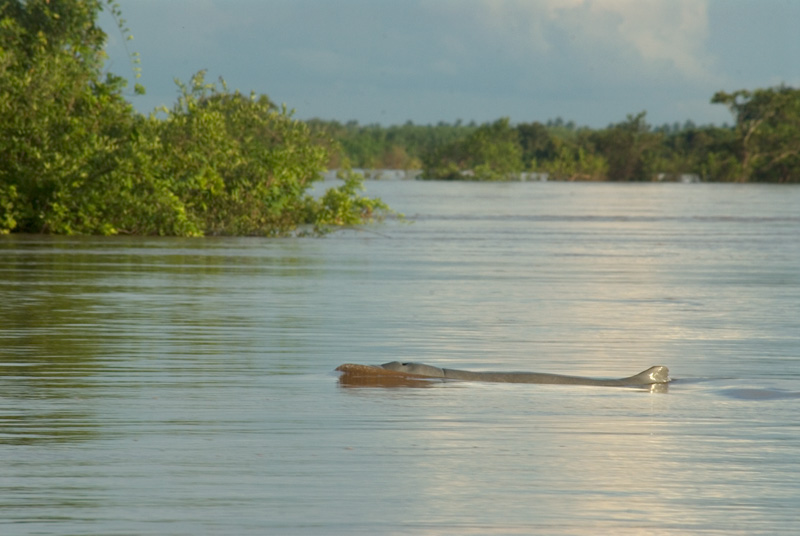 Sihanoukville
Sihanoukville is very popular with both local and foreign tourists, it's one of the places to go in Cambodia. You're along the beach and there's something to suit all tastes. Ochheuteal Beach and Serendipity Beach are very popular among backpackers who want to party. For a quieter place or if you want to go diving, head to Otres Beach. For luxury hotels there's Independence Beach and Sokha Beach (there's an entry fee at Sokha Beach). You can go snorkeling, rent a motor bike and check out the area or attend a cooking class. Click here to find your accommodation.
Ratanakiri
Ratanakiri is one of the best places in Cambodia if you're an adventurer! Or those who start to suffer from temple-fatigue. There are numerous treks there. You can spot gibbons at Veun Sai-Siem Pang Conservation Area during days-long trips, go hiking at Virachey national park, admire Yeak Lom Crater Lake or marvel at Chaa Ong and Ka Tieng waterfalls. It's better to be based in Banlung, the largest city in the area. Click here to find your accommodation.
Mondulkiri
If you're into ecotourism, going to Mondulkiri is one of the best things to do in Cambodia. Few tourists go there, the lush forest is untouched and it's possible to meet indigenous tribes. There are many hiking trails and waterfalls to see. But above all there are animal sanctuaries. The Elephant Valley Project rescues and protects elephants exploited at Cambodia tourist spots. You can also visit the Phnom Prich Wildlife Sanctuary. It's better to be based in Sen Monourom, the largest city of the region. Click here to find your accommodation.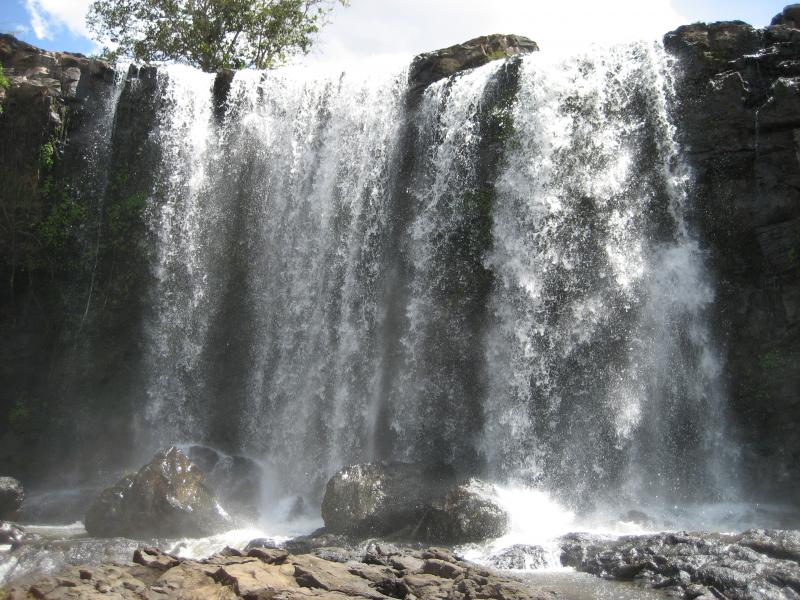 Preah Vihear
A UNESCO World Heritage Site, Preah Vihear is a temple complex lesser known than Angkor Wat. Built between the 9th and 12th centuries, its structure is impressive and the view from the top is stunning. This temple was a point of contention between Thailand and Cambodia, who both claim it as their own. But it's behind us now. Sra Aem is the closest city. Click here to find your accommodation.
Kep
Kep is located along the beach. It was a colonial retreat for the French elite in the early 20th century. There are still ruined villas and burned out hotels along the shore, destroyed in the Khmer rouge days. Go to Kep to relax, taste the delicious seafood (such as the famous Kep crab) and go on trips in the area. There's Kep national park but also Rabbit Island if you want to go snorkeling. Click here to find your accommodation.
These were the best places to visit in Cambodia! You can also check out this backpacking Southeast Asia travel guide! Now here are Cambodia travel tips!
Cambodia travel budget
First off, you need to know there are two currencies in Cambodia. The riel and the US dollar. Almost everything has to be paid in US dollars. But you'll likely get small change (less than $1) in riel. So bring US dollars. Another thing, you can't exchange riel once you leave the country, they're useless outside Cambodia! So spend them! Anyway even if you don't, you won't lose a lot of money…
Accommodation is not expensive in Cambodia. One night in a hostel dorm costs around $5. You'll pay around $15-25 per night in a guesthouse or a mid-range hotel. Luxury hotels are only available in big cities such as Phnom Penh or Siem Reap. Prices start at $40 per night. Click here to find your accommodation.
Food is not expensive either. Street food costs around $1. Eating at the restaurant costs about $3-8. A meal in a high-end restaurant costs around $10. A beer costs around $1.
Regarding transportation, a motorbike taxi ride costs around $1, and a tuktuk ride costs about $1-5 (always haggle!). To get around in Cambodia, take a bus. You can go anywhere you want to go for less than $20: about $10 a bus ride from Phnom Penh to Siem Reap, about the same from Phnom Penh to Sihanoukville, etc.
Regarding activities, prices start at $37 to visit Angkor Wat. For everything else (tours, museums, visits…), you'll pay around $10-20.
Basically, if you're traveling on a budget, you can get by with $25 per day. Otherwise you'll spend about $40+ per day. Cambodia is a cheap place to travel on a budget.
How to get around in Cambodia
In cities, you can walk, take a tuktuk or a motorcycle taxi. Otherwise to get around in Cambodia, it's better to take a bus or a van. You can buy your ticket at the hotel. The van picks you up at the hotel and sometimes drops you off at the hotel of your destination town.
Best time to visit Cambodia
The best time to visit Cambodia is from November to February. It's not too hot and it's not raining. FYI, from late December to mid-January, it's the peak season. Angkor Wat is packed. In March, April and May it's scorching outside (about 40°C/104°F). Avoid the rainy season from May to October.
Visa policy of Cambodia
You'll need a visa to go to Cambodia. Don't worry, you can get it on arrival either at the airport of if you come overland. It's $30. Bring an ID photo. If you arrive overland, you'll probably pay more. Supposedly mandatory fees. It's just a few dollars, but the employees want their bribe. All the details about Cambodian visas here.
Safety in Cambodia
Cambodia is a safe country. However always keep your wits about you. Bag snatching happens, especially when tourists are riding in tuktuks. Keep an eye on your belongings. The people who get in trouble tend to be involved with drinking or drugs or sex tourism. FYI several travelers in Phnom Penh are found dead of accidental drug overdoses. They think they're buying cocaine that is actually heroin.
Beyond this, the sanctions are a lot harsher in Cambodia if you get caught with drugs. Stay away from this and you'll be fine. Before traveling, don't forget to get travel insurance. It will protect you against illness, injury, theft and cancellations. Click here to get one.
Packing list for Cambodia
I'm not gonna list all the things to pack for Cambodia. I don't know how long you're gonna stay there, where you're going in Cambodia, what you're going to do and when you'll visit. Take all the necessary clothes, toiletries, and also:
Here's a full list of travel accessories which can be useful!
What to eat in Cambodia
The food is good and cheap in Cambodia! Bai sach chrouk is a simple dish, but it's very popular in Cambodia. It's grilled pork marinated in coconut or garlic and served with rice, cucumber, radish and a broth. Fish amok is dish made of fish, curry, lemongrass, ginger, butter and spices. Lap khmer is a beef salad. Thin slices of beef are marinated in lime juice, spices and chilies. A spicy dish!
You can now visit Cambodia and enjoy your time there thanks to this Cambodia travel guide!