Some links are affiliate links, which means if you make a purchase through these links, I earn a commission, at no extra cost to you.
Before starting long-term solo travel, I had no idea what a VPN was. Actually yeah, I vaguely heard about it, I broadly knew what it was, but what I knew about VPN in general was very limited. In fact, I was unable to say in concrete terms what's its use, what is it for, how it works and how to use one. When I hit the road, I started to do some research and I understood why use a VPN when traveling. And today, with the experience acquired, I can tell you guys, I never travel without installing a VPN on my computer first. Before hitting the road, I always put in my backpack indispensable stuff : some clothes, toiletries… and I don't forget the VPN, so handy!
What is a VPN
VPN stands for Virtual Private Network. It's a middle man between your computer and the world wide web, the internet! You install the software on your computer, you activate it, and that's it! Basically, with a VPN, when you want to visit a website, your computer is first going to connect to a server based abroad, and from that server you'll access to the website you wanted to check.
It's like a secret passage between you and the internet. The VPN creates a private connection between your computer and the internet. All this jargon seems super technical? It only seems so but don't worry, I'm far from being a techie guy or a nerd and believe me, its actually very simple! Most of the VPNs are not free, but it's worth it to pay! But first… Why use a VPN when traveling?
A VPN, what is it for
Bypass Internet censorship
You probably know it, Internet censorship is a big thing in some countries in the world. Some governments want to control the access of information among citizens, and many websites and social media are inaccessible in those countries. We obviously think about China, where numerous websites we use daily here are inaccessible there.
Google, Facebook, Instagram, Twitter, Wikipedia, YouTube, Gmail, Whatsapp, Skype, the New York Times, WordPress… And many others, are inaccessible in the Middle Kingdom. It's complicated when you want to do some research on the internet, or just stay in touch with your friends and relatives who stayed home.
But China isn't the only country where Internet censorship is very present. In Iran too, several websites and social media are blocked. Facebook, Twitter, Youtube, Whatsapp, Snapchap, Pinterest, Google Play, the Apple Store, BBC News, CNN, Amazon, eBay and even the famous porn websites are inaccessible. Iran and China are not the only ones.
The list of the countries with Internet censorship is long : Myanmar, Cuba, Singapore, Spain, Thailand, Indonesia, Russia (they don't have LinkedIn), Vietnam, Turkey (no Wikipedia there!), Turkmenistan, Uzbekistan, Saudi Arabia, Yemen, Oman, Syria, North Korea, Somalia, Eritrea, Equatorial Guinea, Ethiopia… In all those countries, many websites and social media are blocked.
How to stay in touch with your best friends? Spend some time on social media? Read articles on news websites? A VPN is the solution! Indeed, if you use a VPN, you change your computer/smartphone/tablet location, cause you're connected to a server based in a country with no censorship (the US for instance!).
And from that server, it's possible to check the website you wanted to visit! Therefore you can surf the web freely, even if you're in a country with a lot of censorship! My VPN was very useful when I was in Iran and Turkmenistan, but also in Armenia where websites from Azerbaijan are inaccessible (because they're on bad terms).
Ensure online security
Common scenario when you're traveling : you're at the airport, a train station, a café, or even at the hotel. You're bored and you don't have internet access. Fortunately, there's a WiFi network available! You connect to the WiFi network, and you can surf the web! Cool right? Nope, not cool! In most cases, those WiFi networks are public (you don't need a password to connect to it). That means they're not secured.
It's a perfect playground for the hackers who can easily, with their knowledge, intercept your passwords, credit card number, and other sensitive information. This is not a fabrication. In big airports in particular, there are always hackers being on the lookout for new victims. They know many people use public WiFi at the airport!
How to bypass the problem? Use a VPN! Thanks to the VPN, your data is encrypted, and you can surf the web peacefully! Therefore you can do online shopping with no risk, since your data is secured, protected and not visible by a third party. So one advice : if you're connected to a public WiFi network, never ever buy something online! A hacker can steal all your data.
Anonymity and privacy thanks to a VPN
When you're surfing the web, all the things you're doing is being recorded, tracked, monitored. Google knows everything about your habits on the internet, what you download, your online activity… in order to better show you targeted ads. With a VPN, it's not possible. As I said, a VPN is like a shield between your computer and the world wide web. Your real IP address is invisible, your real location as well. The websites you're visiting stay confidential and secret. Therefore you're surfing the web anonymously, the only thing visible is the "middle man server" used by the VPN.
Save money thanks to the VPN
I tried several times, and it works! You may know it, airlines and even sometimes hotels charge different prices, depending on your location! I met a Thai guy who had to pay half the price the exact same flight as mine (we were in the same room but with his Thai laptop, he was paying in baht, I was paying in euros). The VPN is a good way to avoid this, cause it's possible to choose your location.
If you're using a strong currency (euro, but also pound sterling, US dollar…), it's worth it to try, and "locate yourself" in a country with a lower cost of living. It's possible to have good surprises! It's very useful when you don't want to be fooled (or save money) when you're looking for a cheap flight. Without a VPN, you're being tracked as soon as you start a new search and you probably know it, the prices are then artificially inflated to urge you to buy a ticket.
With a VPN, since you're anonymous and not tracked, it's impossible. Regarding the flights, the method mostly works when you want to buy a domestic flight from another country. For example, you're in your living room in Los Angeles, you plan to go backpacking Southeast Asia, and you're about to buy a Manila–Palawan plane ticket. With a VPN, you'll probably pay less if you first choose your location in the desired country (in our example the Philippines), then buy your ticket. If you buy your ticket in a normal way from LA, you'll pay more. Good to know!
Avoid geographic restrictions
We don't necessarily realize it when we're not traveling, but there's a lot of video content on the internet which is not available everywhere. This time I'm not talking about censorship, but regular content, not always available. Replays from TV channels are blocked on purpose and inaccessible in several areas of the world. Same for some videos, or Netflix catalog which varies enormously depending on where you are (some TV series are not available, or only in foreign languages).
It's because of copyright agreements, which differ depending on the country. You got it, with a VPN, it's possible to watch your favorite TV shows and series wherever you are, or access exclusive content (by choosing a location with content unavailable in your home country). As I said, you pick your location, and act as if you were located in another country.
Best VPN for international travel
ExpressVPN
ExpressVPN is the VPN I'm using, and it's a reference! It probably offers the fastest and most secure Internet connection, all your data is perfectly encrypted. You can use 5 different devices at the same time, and ExpressVPN allows you to connect to more than 1700 servers from 94 different countries! Moreover, it's very easy to use. They have three different plans : one month, six months or a year. Of course, the price is decreasing gradually. Click here to get ExpressVPN.
NordVPN
NordVPN is another VPN, very popular among travelers. I personally don't use it but I heard a lot of good things about it. It's a little bit cheaper than ExpressVPN and also works well. It allows you to connect to more tan 5200 servers from 59 different countries. The security level is also very high. However, the Internet connection is slower than when using ExpressVPN. They offer four different plans : one month, a year, two years or three years. Click here to get NordVPN.
What to look for in a VPN
I talked about the two most popular VPNs, those who win unanimous support among travelers, and people in general. But there are tons of other VPNs. Do your research to find what you're looking for. If you wanna try another VPN, and not ExpressVPN or NordVPN, there are a few things to consider.
Check if the VPN is easy to install. I'm not a techie guy at all, I suck at anything computer-related, I want it to be as simple as possible!
Make sure the VPN offers servers in as many countries as possible, spread all over the world.
Check on the forums if the VPN offers high-speed connection
Make sure there's no extra fees or restrictions for simultaneous connections (laptop, smartphone, tablet…).
Make sure the VPN has a mobile app, and it works for iOS and also Android. Likewise, make sure it works on PC and/or Mac.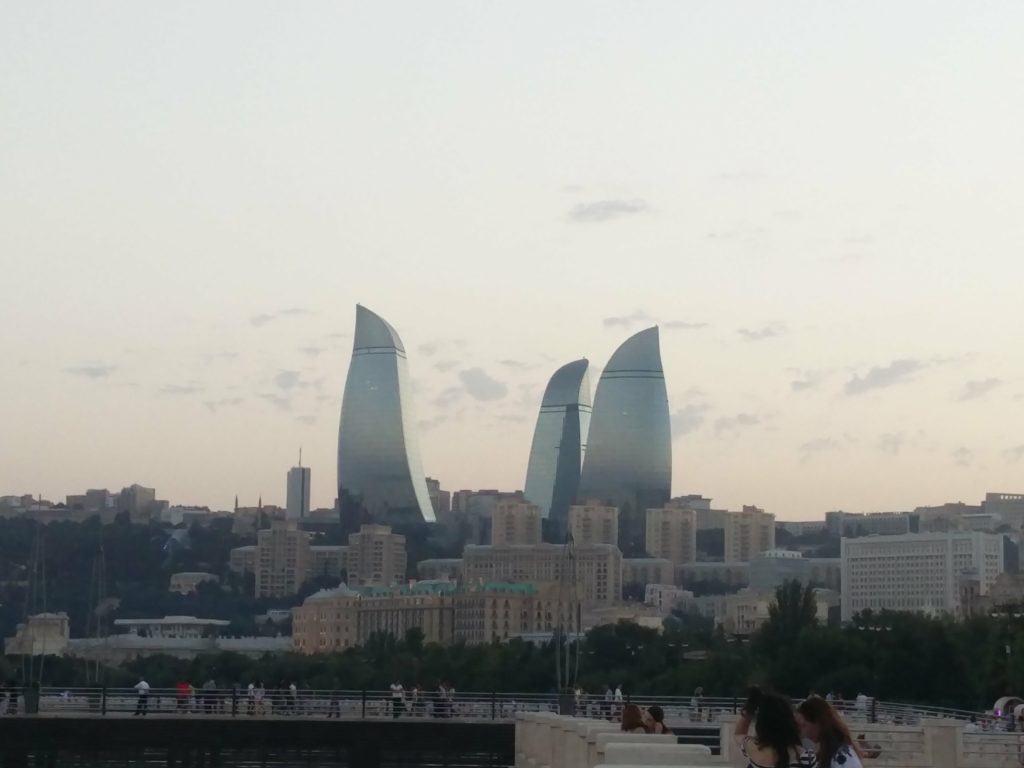 How to setup a VPN
It's very easy! Go to the website of the VPN you chose. In this case ExpressVPN or NordVPN. Choose your plan (one month, one year…) and pay. You'll download a file, and you'll get a code by email. Open the file you just downloaded. You'll install the VPN on your computer after typing your code. And that's it! You'll just have to activate it before surfing the internet, and choose your location! So easy! Use the same code to use the VPN on your smartphone or tablet! You don't need to pay several plans! Just download the app first!
Is it worth it to use a free VPN
I talked about two of the best VPNs out there, ExpressVPN and NordVPN, and you have to pay a fee for both of them. But there are dozens of free VPNs. You don't need to search for a long time to find them on the internet. But getting a free VPN instead of a paid one, is it worth it? Short answer, no. Everyone agrees, it's better to pay and have peace of mind than getting a free VPN. Basically, it's way too risky. Most of them are not secured, there's no guarantee of privacy and above all they're extremely slow!
Travel tips when using a VPN
A lot of travelers forget about it, but you have to install the VPN before going on vacation. I repeat, install the VPN before reaching your destination, otherwise it won't work! VPN websites are also blocked in countries with a lot of censorship like China. That means you'll have to spend your vacation with no social media, and no access to useful websites for us.
Sometimes, you can be in an area with a slow connection, where WiFi disconnects often. In this case, the VPN might not work. If it happens, content yourself with doing simple things that don't require high levels of security.
Don't forget to keep your VPN activated. Some of them autoconnect when you turn on your computer, but not all of them… For instance, if the VPN is not activated, your email address can be blocked, cause you're trying to connect from an unusual place.
This article talks about why use a VPN when traveling, but of course you can also use one home! Generally speaking, the more you use it, the better, especially regarding emails, online shopping and banking websites and apps!
That's it! I think VPNs hold no secrets for you now! If you have any questions, do not hesitate to ask in the comments!