Visiting Romania is not the priority of numerous travelers. For the few ones who visit Romania, they usually stay in its capital, Bucharest. However it's a charming country, with natural beauty and a folk culture. You'll find there charming cities, mountains to ski and numerous castles. There are also historical and medieval buildings. The history is well-preserved and the landscapes breathtaking. Wondering what to do in Romania? Here are the best places to visit in Romania, then I'll share Romania travel tips!
Things to do in Romania
Bucharest
Bucharest is the capital of Romania and offers an interesting mix of old and new. You'll find there old Communist buildings and at the same time very modern neighborhoods. It's a dynamic city, with many bars, cafés, churches and green spaces. Don't miss the palace of the parliament, the therme Bucuresti and the Romanian athenaeum. I wrote a detailed article if you plan to visit Bucharest. Click here to find your accommodation. Click here to find the best Bucharest tours.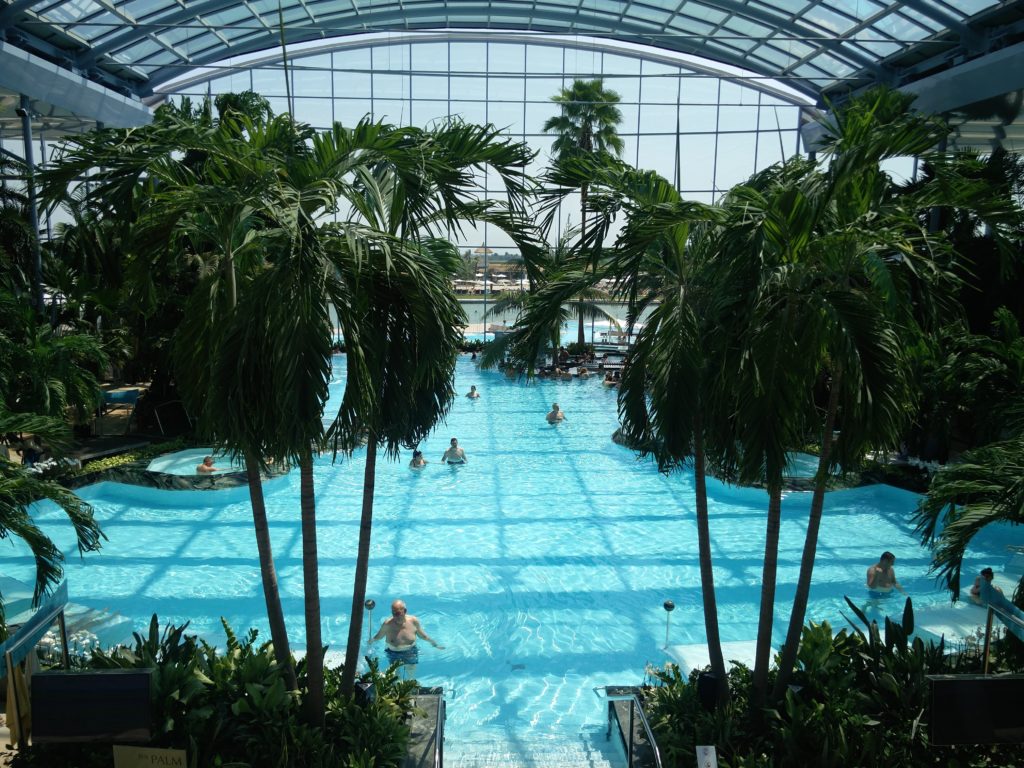 Sibiu
Located in Transylvania, Sibiu was founded in the 12th century by German settlers, and it's one of the most popular Romania tourist attractions. You'll find there beautiful Baroque buildings, theaters, exhibitions and operas. Have a walk around Upper and Lower town, and don't miss the Grand Square, the Brukenthal palace (where you'll see one of the oldest museums in the world), the Council Tower and the Astra museum. Click here to find your accommodation. Click here to find the best Sibiu tours.
Sighisoara
Also located in Transylvania, Sighisoara is a well-preserved medieval town. It was founded by German craftsmen and merchants during the 12th century. It's a UNESCO World Heritage site. Enjoy the cobble streets, the citadel which used to protect the town, and all the churches. You have to see the Clock Tower. It's 64 meters (210ft.) high and it was built in 1556. But also the church of the monastery and the Venetian house. Every year in July there's a popular medieval festival. FYI, this is where Vlad III the Impaler was born, the guy who inspired Dracula. Click here to find your accommodation.
Cluj-Napoca
It's the unofficial capital of Transylvania, and numerous students but also many Hungarians live in Cluj-Napoca, the second largest city of Romania. It's a modern city, with many bars, cafés, and a great nightlife. It's also a Romanian city known for its art and culture. You have to see the Gothic St. Michael's church, built in the 14th century. There's also the national museum of art. It has a large collection of work by Romanian artists. Click here to find your accommodation.
Timisoara
Located in the western Romania, Timisoara is called "Little Vienna" because of the year-round music festivals, exhibitions, museums, theaters… It's the third largest city in Romania. This is where the anti-Ceausescu protests first broke out that eventually led to the fall of communism in 1989. You can feel the influnce of various cultures, probably because many lived there in the past: Romans, Turks, Serbs, Hungarians… Head to the Orthodox church, admire the 11 towers of the city but also the parks, the gardens… Click here to find your accommodation.
Brasov
Brasov is located in the center of Romanie. Surrounded by the Carpathian mountains, you have to see Brasov if you plan to ski in the surroundings. Brasov is mostly known for its black church. Indeed, in the 17th century, a fire blackened the stones. Go see Strada Sforii, the narrowest street in Romania. Click here to find your accommodation.
Bran castle
It's one of the main Romania points of interest, the Bran castle. Why? This castle built in 1377 inspired the Dracula character. It's now a museum where you can see works of art, furnitures, armors… of Queen Marie, the last queen of Romania. The castle is not far from Brasov, in the Bran village. Here's a complete Bran castle guide.
The Danube delta
The Danube delta is a nice place if you enjoy observing nature. You'll find there more than 300 species of birds and 23 different ecosystems, including some of the world's largest wetlands. It's better to get there in spring (to avoid the mosquitoes) and go on a boat trip, in order to admire the wonderful sunsets there. The local food is also delicious.
Sinaia
Sinaia is a city located not far from the mountains, and it was built around a monastery. In this monastery, there's a copy of the first Bible printed in Romania. Sinaia is mostly known because you'll see there Peles castle, one of the most famous in the country. It dates back to 1883, and it was the summer residency of the king. There are 160 rooms, 30 bathrooms and many paintings, armors, porcelain, tapestry… In Sinaia, there's also the Pelisor castle, a casino and beautiful flowers you are not allowed to pick. Click here to find your accommodation.
The palace of culture
Head to Iasi in Romanian Moldova to admire the impressive palace of culture, which dates back to 1925. This beautiful Neo-Gothic building stretches over 390,000 square feet and features 268 rooms. You can visit four museums in the palace: Moldova's history museum, the art museum, the ethnographic museum and the science and technology museum.
The Transfagarasan
Do you like road trips? Therefore don't miss the Transfagarasan, one of the best driving roads in the worlds according to the TV show Top Gear. It passes by the Carpathian mountains and Balea lake, and you mostly drive there to admire the wonderful landscapes. This road is less than 100 miles (160km) long, but you have to see it! For your information, this road is open for driving from June to October only! Wanna know more? Here's a Transfagarasan Highway guide!
Constanta
Constanta is a city located by the sea, dating back to 600 BC! You'll see there many historical buildings (like the Carol I mosque, a cathedral and the museum of national history), a port and stunning white sand beaches. This is where Mamaia is, one of the most popular beach resorts of Romania. The food is a mix between Romania, Greek and Turkish. Don't miss the abandoned casino, so impressive! Click here to find your accommodation.
These were the best places to visit in Romania! Now here are a few Romania travel tips!
Romania travel budget
Accommodation is not expensive in Romania. Staying in a hostel dorm will cost around 50-60 RON ($11-14). A night in a budget hotel will cost about 150 RON ($35). For mid range and luxury hotels, prices start at 175-250 RON ($41-58). Click here to book your accommodation.
Food is not expensive either. A dish costs about 25 RON ($6), a soup with bread about 10-15 RON ($2.50-3.50), and a three-course meal about 50 RON ($11). You'll pay about 10 RON ($2.50) for a beer at the bar.
Regarding transportation, a bus or tram ride costs 2 RON ($0.50) in Bucharest, and a metro ticket costs 5 RON ($1). An intercity bus ride costs between 50 and 75 RON ($11-17.50). Same for the train rides. A domestic flight costs about 400 RON ($93).
Regarding activities like visits, museums, etc. you'll pay between 15 and 40 RON ($3.50-9.50).
Basically, if you're traveling on a budget, you can get by with $40 per day. Otherwise you'll spend about $70+ per day. Romania is a cheap travel destination.
How to get around in Romania
In the big cities there's public transportation: bus, metro, tram but also Uber. Otherwise there are domestic flights, buses and trains. Finally you can rent a car if needed.
Best time to visit Romania
From June to August, it's hot in Romania, about 30°C/86°F. It's the high season so there are more people than usual, but still much smaller crowds than popular Western Europe cities. In winter it's really cold 0°C/32°F and below. But there are very few tourists. April, May, September and October are good months to visit Romania.
Visa policy of Romania
If you're an European citizen or coming from a Western country, you don't need a visa to get to Romania. You can find all the details here.
Safety in Romania
Romania is not a dangerous country. However be careful in public transportation in Bucharest, especially in buses and trams. There are pickpockets. Some homeless people begging for money are actually not homeless, don't hesitate to ignore them. And never ever give money to a child in the street. Finally, some taxis at the airport or train station target tourists to charge them inflated prices. Do some research on the fares.
Solo female travelers won't have problems either. Some men can call you out, but they're not insisting and quite inoffensive. Generally speaking, always trust your instinct. And don't forget to get travel insurance. It will protect you against illness, injury, theft and cancellations. Click here to get one.
Packing list for Romania
I'm not gonna list all the things to pack for Romania. I don't know how long you're gonna stay there, where you're going in Romania, what you're going to do and when you'll visit. Take all the necessary clothes, toiletries, and also:
Here's a full list of travel accessories, which can be useful!
What to eat in Romania
Romanian dishes are quite hearty. Expect to eat a lot of stew, soups and meat-based dishes (especially pork). But also potatoes, cabbage and spices. They also have good coffee and their pastries are delicious. Try the sarma, a cabbage roll stuffed with minced pork, sauerkraut, and dill.
That's it! You have all the information needed to travel to Romania! Everything will go smoothly thanks to this guide!