How to save money on travel? Hard dilemma, you wanna explore far-off lands, live amazing experiences abroad, and try new dishes on the other side of the world. But there's a problem, traveling is expensive. It's true, traveling can be expensive, but we're still lucky to travel the world. If you think you have to be rich to travel, you need to know it's just a myth. A myth set in he collective unconscious partly because of the tourism industry itself. Anyway, there are many travel budget tips to save money on travel! I'm gonna list numerous money saving tips for travel. You'll see that traveling on a budget is not that hard! You can also check out these tips to save money on vacation.
Travel where your money goes far
This is my first and probably one of the best traveling on a budget tips if you wanna do many things with not that much money. Head to a country where the cost of living is low. If you come from a country with a strong currency (US dollar, euro, pound), your purchasing power will skyrocket in countries with weaker currencies. You can live a very comfortable life in some areas with only $30 per day (accommodation, activities, meals, transportation…). Where to go then? Here are cheap places to travel on a budget.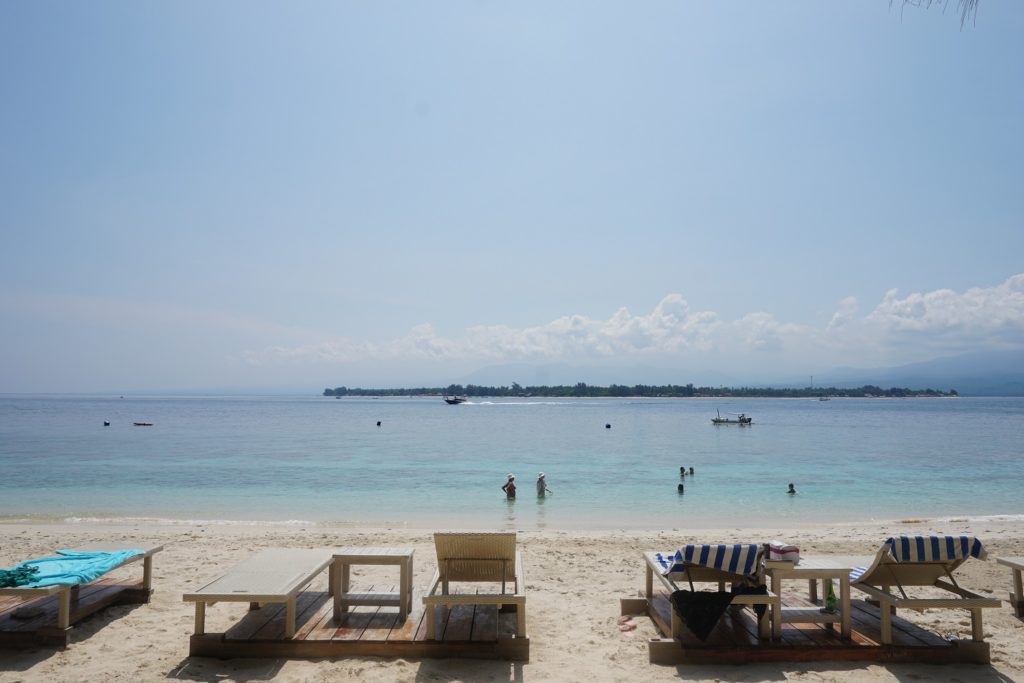 Travel off-season
Yep, the prices to travel depend on the supply and demand. If you travel in the summertime, when everybody else travels too, everything will be more expensive (flights, accommodation…). To save money, travel in the off-season. There's less demand so everything is cheaper, and there are less tourists. In general, October and November are the cheapest months to travel.
Go to countries with few tourists
Sometimes it's just not possible to travel in off-seasons, I'm thinking about those who have kids. But to save money on travel, you can go to less popular countries among tourists. The demand is less important, therefore the prices are lower. For instance you can head to Central Asia, very beautiful area, not expensive and very safe.
Compare the flight prices
Sometimes you decide to go on a trip with your friends and you realize some of them paid a lot less than you for the same flight. You have to do your research to find the perfect prices, and sometimes make compromises to pay even less (have a layover instead of a direct flight, land in another city not far, take a flight midweek…). Skyscanner is a good starting point! Here's how to find cheap flights!
Be flexible with your dates
It will allow you to potentially pay less your transportation. Either for a flight, a train ticket, a bus ticket… You realize traveling one day earlier or later can be twice cheaper. Don't forget to be flexible with your travel dates.
Pack light
You can save money if you pack light. Why? It's very simple, if you take the plane you'll have to check your luggage each way. And it's not free… If you take several flights, it can quickly add up! Think about packing light and travel with carry-on only with all your belongings.
Get travel insurance
We often feel like we're wasting money when getting travel insurance. Quite the opposite, it's very useful and you can save lots of money if you have a mishap on the road. Here's why buy travel insurance. You can click here to get one.
Stay with a local
Accommodation is one of the main areas of spending on the road. To save money, you can stay in a local's home. It's also an excellent way to immerse yourself in the local culture. The website couchsurfing (not free anymore!) allows you to find people ready to host travelers for free.
Do a house-swap
This solution seduces more and more people. You stay for free in your destination and in exchange you let vacationers stay in your place during your absence. HomeExchange is the most famous website for house-swapping but there are other ones like HomeLink or Intervac.
Stay in a hostel
Many people see hostels as dirty places where dozens of backpackers squeeze in dorms. It's not true at all. There are excellent hostels, most of them are clean, the staff is usually cool and helpful, there are private rooms and you meet many people. Above all, staying in a hostel is a lot cheaper than staying in a hotel or in an apartment. Here's how to pick a good hostel. Think about staying in one with free breakfast. On another note, you can save money if you go camping!
Look into carpooling services
We don't think about it but don't forget carpooling. You'll realize you can save money to go to your destination. Carpooling is a lot cheaper than taking a flight, but also cheaper than a train ticket. Blablacar is the world's leading carpooling company. Think about bus rides too. Flixbus can help you out.
Hitchhike
If you don't feel like paying for carpooling, you can try hitchhiking. It's very popular in Central America, Scandinavia, Eastern Europe, Australia and New Zealand. It's a good way to get around inexpensively. Look presentable, use a sign letting people know where you're heading, smile and it should be good! Trust your gut before getting in the driver's car.
Use public transportation
When you visit your vacation destination, especially if it's in a big city, think about using public transportation. Renting a car is not always convenient and it can be expensive. Taking the taxi also costs a lot of money. Public transportation allows you to go almost everywhere and it's cheaper.
Walk
There are many places in the world where it's not even necessary to use public tranportation to get around. You just need to walk. It's a great way to discover a city but also to stay fit on the road. Needless to say, walking is free. You can also use your bike if you have one.
Haggle
In some areas of the world, haggling is a national hobby! We tend not to bargain in Western countries but it's completely normal in other parts of the world. You'll realize you can actually save a lot of money! Here's how to haggle when traveling!
Cook
When abroad, we tend to eat outside to taste all the local dishes (and it's normal!). But think about cooking your own meals too. You'll realize it costs a lot less to cook than to eat outside all the time. Also get a Tupperware to keep the leftovers.
Don't eat in touristy areas
The dishes are not that great in tourist areas but above all they're a lot more expensive than anywhere else! Do not eat there! Have lunch or dinner where the local go, your wallet will thank you. Think about eating and drinking local. For instance don't hesitate to try the street food in Southeast Asia. You can also eat at a buffet. You'll get your money's worth.
Work while you're traveling
If you're long-term traveling, think about working on the road. It will allow you to travel even longer! For instance you can do wwoofing: you work on a farm in exchange for food and housing. You can also do housesitting: you watch someone's house while they're away and you get a free place to stay (but you have to pay for your groceries). You can also be an au pair, work in a hostel in exchange for food and housing, teach English, find a job (bartender, waiter, tour guide…).
Go on free walking tours
Think about the free walking tours, they're all over the world! You basically go on a tour with a local for one or two hours, and the local guide show you the city. Then you just have to pay a tip. Those free visits are all over the world, do your research on the internet. Also think about visiting the free museums and monuments. Sometimes there's a fee to get in but one free day per week or per month. This is when you have to go!
Use discount cards
Are you a student? Are you senior? Are you under 26? You're probably eligible for numerous discounts to get in museums, galleries, and other major tourist attractions! Make the most of it! If you have coupons or discount cards, it's time to use them!
Travel overnight
Think about traveling overnight if you can. For instance, take an overnight train instead of a 'regular' one. It will allow you to save money on lodging. Plus taking an overnight train is enjoyable. You can also take an overnight bus.
Don't exchange money at the airport
I see so many people do this… As soon as they arrive at the airport, they rush to get to the foreign exchange counter. It's a very bad idea, the rates are not good at all and you're wasting money! Exchange a small sum of money in your hometown and the rest once you arrived in your destination, in the city and not at the airport! You'll save money!
Track your budget
If you tend to spend lavishly when you're not traveling, try to change your habits on the road. First you need to limit useless spendings and you also need to track your budget. There are numerous apps allowing you to track your spendings. You'll quickly see if you start to spend too much money.
Bring your own water bottle
When traveling, especially in warm countries, you have to stay hydrated. But buying a new bottle of water is costly and not eco-friendly. Bring your own water bottle and ask your hotel to fill it up for you before you leave. Starbucks also do it for free. In countries where where clean drinking water isn't always accessible, think about getting this water filter, very effective.
Beware of scams
As a tourist, we're often the target of numerous scams when traveling. Of course the goal is to get money from us. Not very scrupulous restaurant owners inflate the bill, people going through our pockets, etc. You need to keep an eye open! Here are common travel scams and how to avoid them.
Be aware of ATM charges
Be careful, withdrawing money with your credit card abroad is not free! The fees vary depending on your bank but they're usually high! Therefore it's preferable to withdraw a large sum of money once, than withdrawing small sums here and there. You'll pay less. There are services like Wise allowing you to withdraw money abroad free of charge.
Think about travel hacking
Huh? Travel hacking? What's that? It's the system allowing you to earn miles/points, and those miles give you access to free flights and upgrades. There are many ways to earn miles. You can just take a flight, but also use a travel credit card for regular spending on groceries, restaurants, and shopping, etc… Travel hacking is mostly popular in the US, but is also present in Canada, Australia, New Zealand and in Europe.
Get a local sim card
Get a local sim card instead of using your own sim card! Data roaming or paying for WiFi abroad can be extortionate, don't make this mistake and get a local sim card! Be careful though, like currencies, don't buy a local sim card at the airport, they're very expensive. Get one in the city.
Listen to the locals' recommendations
We tend to forget it, but the best budget travel tips to save money on travel come from the locals. They literally know everything about the place they live in. Take some time to talk with them, they share great advice plus you can learn about the local culture.
Get a CityPass
If you spend a few days in a Western city, chances are the tourism board sells a CityPass. Don't forget to check. A CityPass usually gives access to the main tourist attractions for free, but also offers free public transit. You'll save a lot of money!
Use your social network
Maybe you know someone who lives in Lisbon? Or you have extended family in Toronto? Or a childhood friend working in Bangkok? Nowadays it's not uncommon to have a vast social network of friends and family across the globe. Don't hesitate to use your social network. You never know who knows who!
That's it! Now you have many budget travel tips and you know how to save money when traveling. I think you got it, you need to be resourceful first! You also need a proper preparation beforehand! Over time all these little things become habits! Do you have other tips to travel cheap? Let me know in the comments!