Some links are affiliate links, which means if you make a purchase through these links, I earn a commission, at no extra cost to you.
My 3 days in Chisinau didn't start out well… As soon as I got off the bus, after a 6-hour ride from Bucharest to Chisinau, three young guys called me out from the opposite sidewalk. I just ignored them and kept walking. Not even two minutes later, four other guys in a car slowed down when they saw me. They started yelling at me, something in Romanian, then they laughed, before rushing off like a shot. Fuck… I'll have to be very careful. Acting like a purist and wandering in cities off the beaten track, look what happens… I just hope I won't regret it 🙁 Anyway, I stepped up the pace, I just have to walk for 15 minutes before getting to the hostel!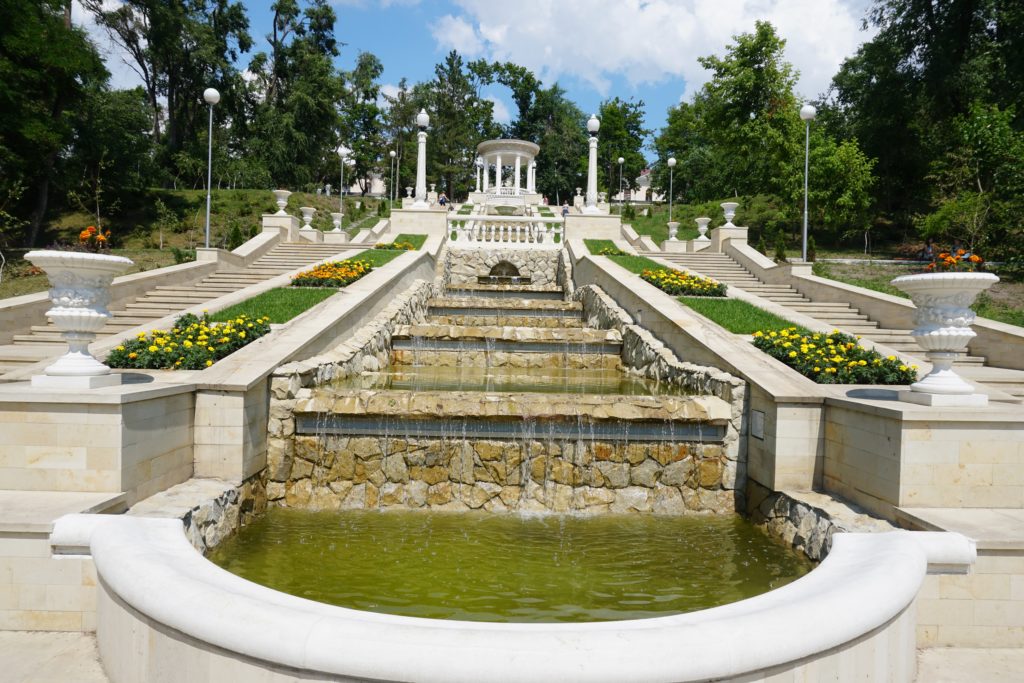 Description of Chisinau
Here I am, ready to spend 3 days in Chisinau, the capital city of Moldova. Moldova, a small country "stuck" between Romania and Ukraine, holds a sad record. This is the poorest country in Europe. And this country and its capital, Chisinau, is not really a crowd-puller. However the hostel where I was staying hosted hundreds of travelers, and the manager told me "Wow, I've been working for a long time here! You're just the fourth French person we host!"
This lack on money, does that weigh on them? I think so… People there, they all sulk, they don't smile, and they have shifty eyes. Let's try something… I made a little joke at the supermarket, to see how the cashier would react. She smiled for three seconds, ready to laugh, but she immediately switched back to her closed face. No eye contact. I did my little research. The average salary is 200 euros per month in Chisinau… In the countryside, I heard about a minimum salary of 50 euros per month… All right I start to get it…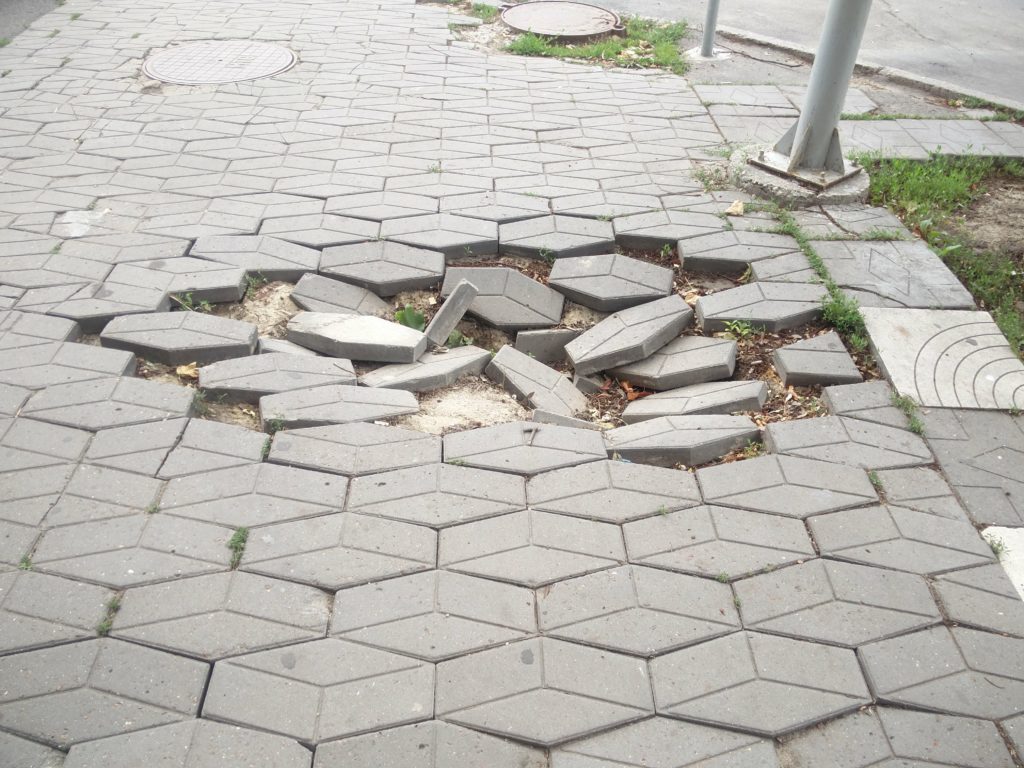 As you might imagine, with salaries like this, the cost of living is ludicrously low. Wanna show off and make it rain? Wanna feel like being a multimillionaire at least once in your life? Go to Chisinau! In the meantime, let's face it, people don't go there. And since tourism isn't very developed there, people don't really speak English. I didn't see any souvenir shops in the streets. There are souvenirs shops in EVERY European capital city. I don't buy souvenirs because I have limited space in my backpack
but still…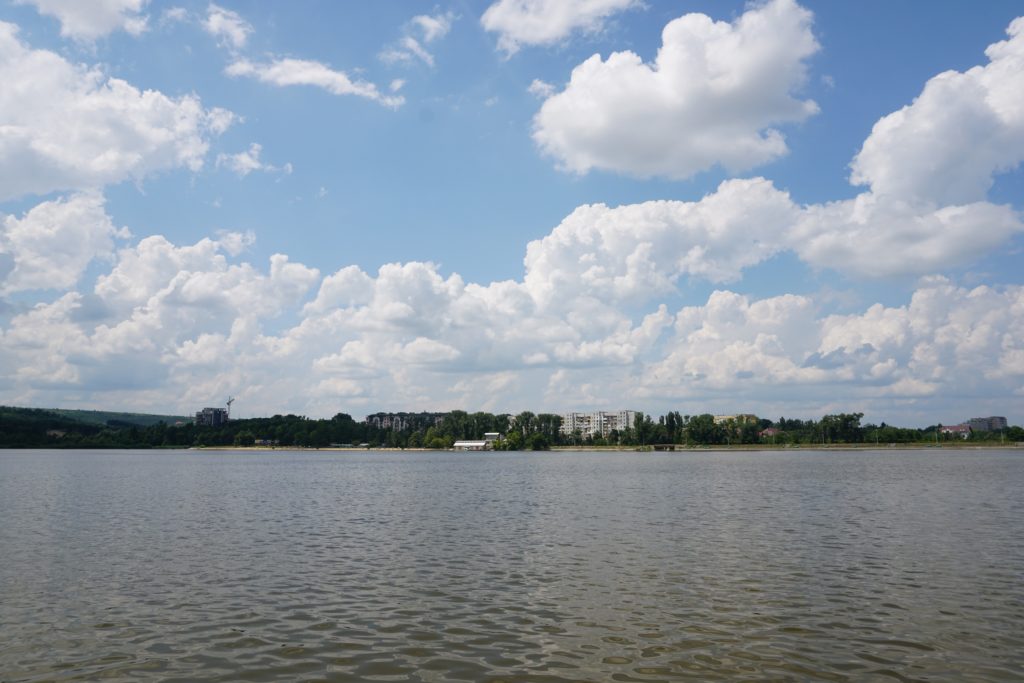 Moldavian are surprised when they see tourists going to their city. So when the tourist in question is black… In Chisinau, several people asked me "Hey! Can I get a picture with you?", like in Bishkek, Kyrgyzstan. It's always surprising when the locals want to get a picture with you. Nothing unkind, so I just comply… Just like in Bucharest, I hear some "Wassup bro?", people smile at me, nod their heads, even in their cars they wave at me! A guy in the street really wanted to shake my hand and touch my arm, he looked so happy!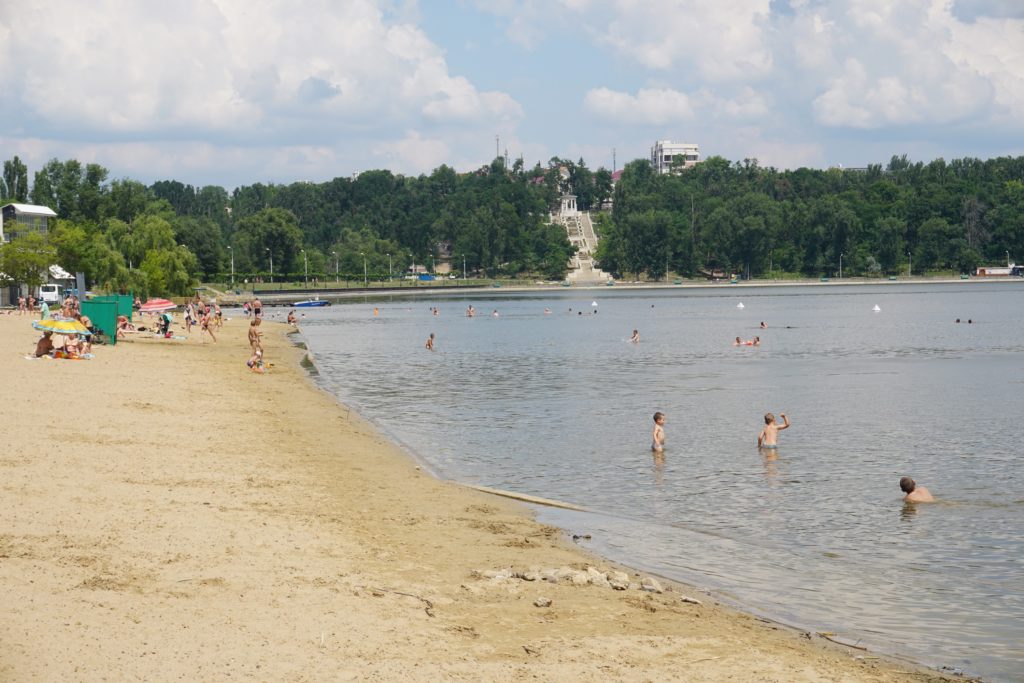 I talked to some Moldavian, and they ALL, with no exceptions, asked me "Why did you come here? What are you doing here? There's nothing here…" And there's allegedly 1.5 million Moldavian (out of 3.5 millions) who left the country, hoping for a brighter future elsewhere. For those who stay in Moldova, they have to be resourceful to make a living. I saw an old woman, at least 80 years old, selling apples on the side of the road. She's not scared, since the Moldavian drive like crazy! This explains why there's no cyclists here, they don't wanna get squished. No, we're not in Munich anymore…
Yeah it's true. I depict a morose image of the city but you really have to see it to understand. The atmosphere is really odd. In a capital city, you feel like you're in the countryside, with housing projects. There's a lot of residential areas, and one main street (Stefan cel Mare boulevard). I also noticed the numerous police officers in the streets, the carabinieri. All very young, seated in their small cabin, watching people. I guess they're bored, a lot of them came to me to ask "By any chance, do you have a cigarette?"
On Sundays, Chisinau is really quiet. Moldavian are very religious (they are orthodox), so they go to church. Women all wear a headscarf inside the church to cover their hairs. And after church, time for a big barbecue (during the summer).
I almost forgot to talk about it. On the east part of Moldova, there's a territory called Transnistria. Transnistria proclaims itself an independent country, but is unrecognized by any United Nations member state. They have their own currency, their constitution, their president, their government… Unrecognized by any state! I wanted to go to Tiraspol (their capital), and I almost bought a bus ticket. But I finally stayed in Chisinau, because I heard it was dangerous there. I met three French guys in Chisinau who went there. They told me it wasn't dangerous at all. You just feel like you're living in 1987! Here's more info if you wanna visit Transnistria!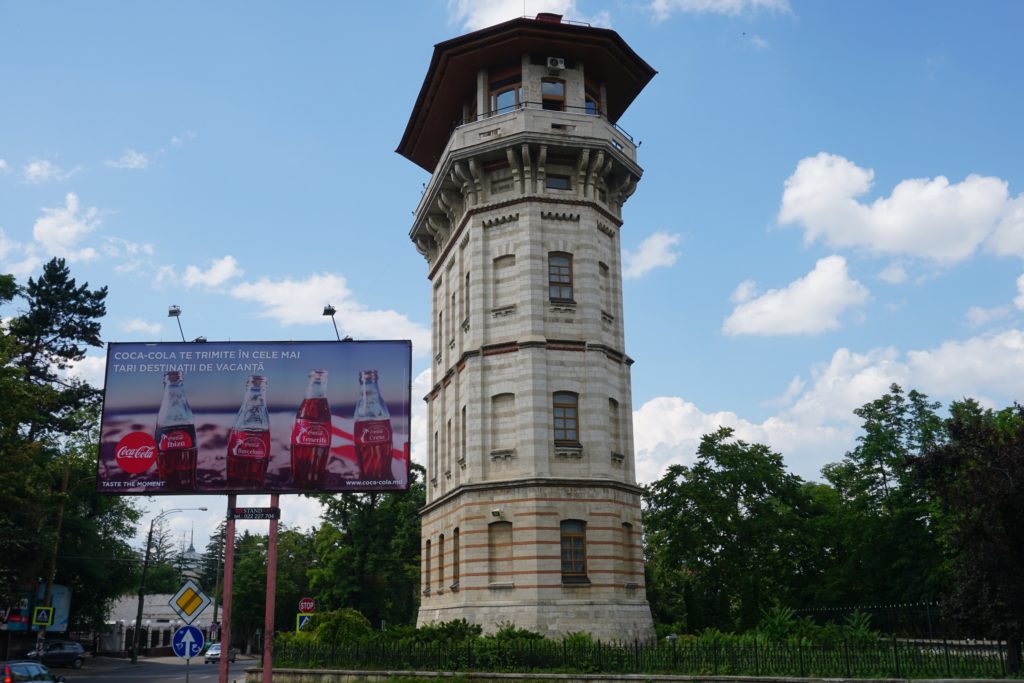 Things to do in Chisinau
The Arc de Triomphe
Anyway… The good thing about small cities like Chisinau, is that everything is condensed. No need to spend two hours going to to one place to one another. On the main street (Stefan cel Mare), you'll find a replica of our Arc de Triomphe. But smaller and with the Moldavian flag.
Stefan cel Mare
But who is Stefan cel Mare, who has his own boulevard in Chisinau and even a statue? Stefan cel Mare (in English Stephen III of Moldavia) was a prince of Moldova who ran the country for almost 50 years during the 15th century. He's mostly famous for fighting and resisting against the ottomans, who were unstoppable at the time. He's regarded as a hero in the country. A woman supposedly married the monument…
Other things to do in Chisinau
It's also possible to see the church orthodox in the city center, the bell tower next to it, the national museum of ethnography and natural history, the parliament, spend an afternoon in Orheiul Vechi, or go to a wine tasting in Cricova…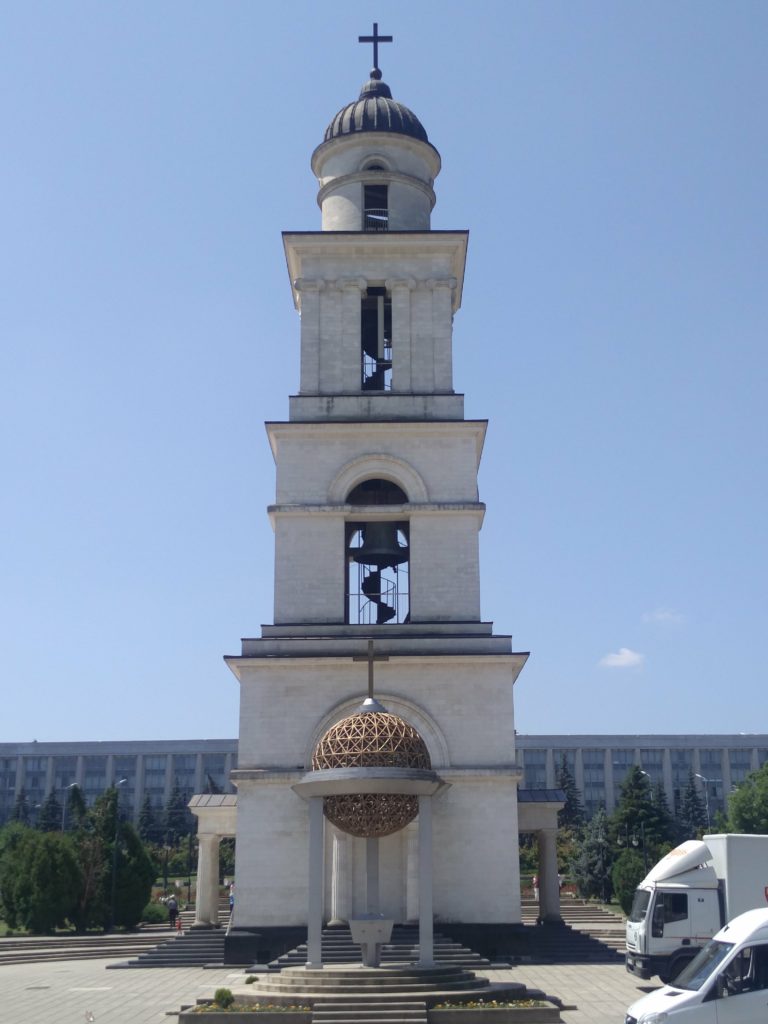 Chisinau, a city you can visit if you're in the area, but no need to spend a whole week there… If you're traveling in Moldova, here's a Moldova travel guide.
How to get to Chisinau
The easiest way to get there is by plane. Click here to check the latest flight prices. It's possible to get to Chisinau by bus if you come from Bucharest.
How to get around in Chisinau
Chisinau is a small capital, you can visit everything by foot.
Where to stay in Chisinau
If you're traveling on a budget, the Amazing Ionika Hostel is a good one. Click here to book your stay. For a mid-range hotel, the City Park Hotel is also a good one. Click here to book your stay. If you're looking for a luxury hotel, the Nobil Luxury Boutique Hotel is great. Click here to book your stay. All those hotels are well-located. Otherwise click here to check what are the hotels available in Chisinau.
Chisinau travel tips