Many people look at me strangely when I tell them I love traveling solo! However traveling alone is a very enriching experience! You just live your life at your own pace, you do whatever you want to without compromises and unlike what people think, you rarely feel lonely! There are many advantages to traveling alone, I explain here why travel solo. If you're tired of waiting for your friends, don't hesitate and go solo! But you have to choose your destination wisely. Some destinations are more adapted to solo travelers than others (safety, activities, meeting people…). Here's a list of the best places to solo travel. No need to wonder where to travel by yourself, here are the best places to travel alone! You can also check out my article full of tips about traveling alone for the first time!
New Zealand
New Zealand is one of the safest countries in the world, there are numerous solo travelers which is understandable, there are so many things to do there! Don't miss Queentown in the south of the country, the perfect place for adrenaline junkies! You can go bungee jumping, rafting, paragliding, skiing, snowboarding… It's very easy to meet people there. But there's more than New Zealand in Queenstown. Head to Wanaka, Christchurch, Wellington or Auckland Taupo and Rotorua.
Ireland
Ireland is also one of the safest countries in the world but also one of the happiest countries in the world. Meeting people there is very easy and not just travelers, it's also simple to chat with the locals! Head to Dublin and have a few drinks at the Temple Bar or the Church Bar, a church turned into a bar! Don't forget to go to the Guinness Storehouse, the Guinness museum. In Ireland, you can also visit Cork, Limerick, Galway or even Belfast in Northern Ireland.
The USA
We don't really think about it but there are numerous cities and places you can visit alone in the US. Even by yourself, you cannot get bored when visiting New York City, there are so many things to do! San Francisco is another nice destination for solo travelers. There's also Austin, Chicago, New Orleans, Portland… You can also go to Hawaii do a road trip from the east to the west or visit a national park (the Glacier National Park is perfect for solo travelers!). Here are the most beautiful cities in the US!
Iceland
It's not the cheapest country in the world but many solo travelers go there because the country is not dangerous but above all there are wonderful landscapes there. First off go to Reykjavik to enjoy the capital but also head to the blue lagoon and Thinvellir National Park. Then you can rent a car and travel the island!
Thailand
Almost all the solo travelers who went to Southeast Asia spent some time in Thailand! It's understandable: the food is good, the cost of living is low, the weather is nice and there's something for everyone. In Chiang Mai in the north, you'll meet numerous digital nomads. Bangkok is a city with many things to do. And of course you can relax in one of the numerous islands in the south: Koh Phangan, Koh Samui, Koh Lanta, etc. Everywhere in Thailand you'll meet solo travelers! Do not hesitate! Here's a Thailand travel guide!
Japan
Another safe country, Japan! It feels like you're on another planet and the best way to discover this place is to go alone in Japan! Admire the temples, relax in an onsen and have a ramen! First off visit Tokyo but don't miss Kyoto, Hiroshima, Osaka and Kobe! Here are numerous Japan travel tips!
Canada
Canada is a country where it's very easy to meet the locals, they're friendly over there. Canada being a vast country, there's something to suit all tastes. Head to Vancouver if you're into culture or even nature or camping outside the city. You can also go to Montreal for a French touch, Toronto the largest city of the country or Whitehorse in Yukon if you're into hiking. And let's not forget the Niagara Falls! Here are the most beautiful cities in Canada!
Spain
Spain is a country where it's easy to travel solo. Getting around in the country is not difficult, the food is nice, the weather is great and the cost of living is relatively low. When people think about Spain, Madrid or Barcelona comes to mind but there are also perfect cities for solo travelers. Sevilla is the place to be when it comes to solo travel, meeting people there is really easy. Bilbao in the north is another cool city for solo travelers.
Italy
We tend to think Italy is a country for couples (this is not completely wrong). But Italy is also a country where you can easily travel solo! Florence is probably the ideal city for solo travelers, it's not too big and there are thing to do. Don't miss Rome, you cannot get bored there even if you're traveling solo! Spend some time in Tuscany and in Sicily. I almost forgot… Enjoy the delicious Italian food! Here are the best things to do in Italy!
Portugal
Portugal is another country where it's easy to travel solo, and many digital nomads go there. The weather is mild even in the winter, life is cheap and the food is good. In Lisbon, enjoy the miradouros and the nightlife. In Porto, enjoy the food, the vineyards and the bars where you'll meet numerous solo travelers. Thinking about going to the south of Portugal? Here are the best towns in the Algarve!
Chile
Chile is one of the safest countries in Latin America, and it's possible to meet numerous solo travelers there. Take some time to visit Santiago and its contemporary architecture. But there are so many other things to do in Chile: visit Valparaiso, Chiloé Island, the Atacama desert, Torres del Paine National Park and of course Easter Island!
France
France is another great country to travel alone. You can of course spend several days in Paris where you have numerous things to do. Museum lovers have a great time there! But there are other wonderful places in France, and there's so much to do: visit the big cities (Marseille, Lyon, Bordeaux, Strasbourg, Lille…), visit the Chateaux of the Loire Valley, savor crepes in Brittany, enjoy the Alps, etc. Here are the most beautiful cities in France!
Morocco
Morooco is a country numerous solo travelers visit. The food is great, it's not expensive and it's a beautiful country where it's possible to take great photos. Marrakech is probably the most popular city. This is where meeting fellow travelers will be the easiest. But you can also go to Essaouira, quieter and very beautiful. Or head to Fes, Agadir, Tanger… There are numerous activities allowing you to meet people: a trip in the desert, a food tour with a local guide, etc. Here are the best things to do in Morocco!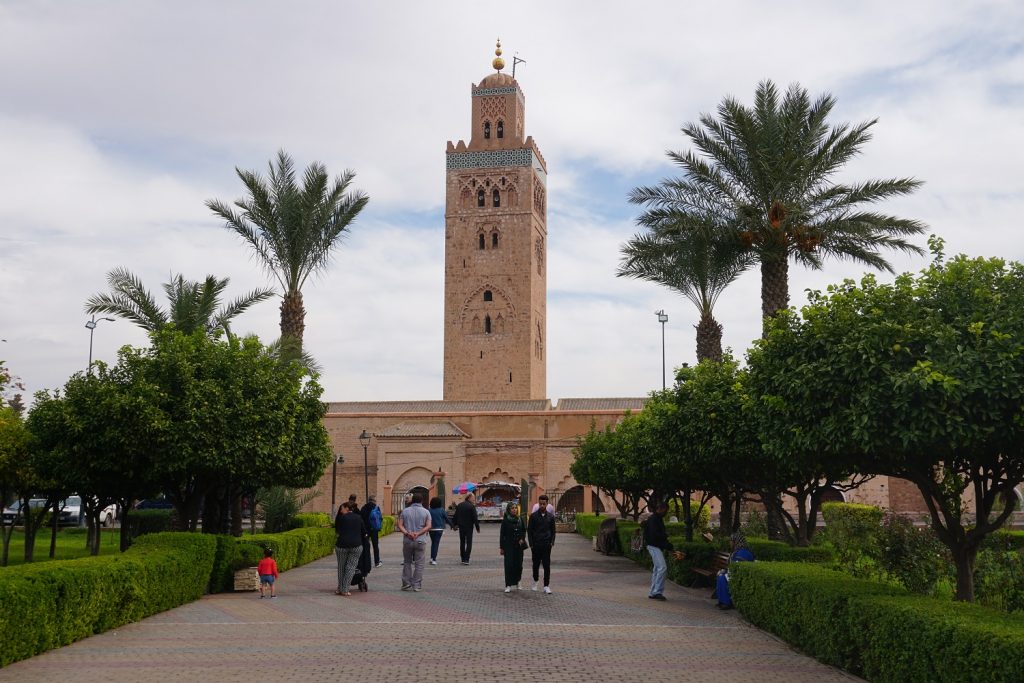 Australia
Numerous solo travelers go to Australia. First off to wok thanks to the Working Holiday Visa, then to travel in the country thanks to their visa. The easiest way to meet people is to travel on the eastcoast (Melbourne, Sydney, Brisbane, Gold Coast, Surfers Paradise, Cairns…). It's impossible not to meet people, either travelers or even locals, the Australians being sociable!
Costa Rica
This is not the cheapest country in Latin America, but Costa Rica is a paradise for those who love nature or those who just like to stay active! And once again, traveling solo in Costa Rica is very simple. There are numerous national parks (Manuel Antonio, Corcovado…), volcanoes and wonderful beaches! Everyone is amazed when traveling in Costa Rica!
Malaysia
Malaysia is one of the most developed country in Southeast Asia. You'll meet many solo travelers spending a few months in the area. Langkawi is the island where most solo travelers hang out. But don't miss George Town in Penang and its street art, Melaka in the south of the country, the Perhentian Islands and of course Kuala Lumpur! Here's a Malaysia travel guide!
Mexico
Don't listen to the naysayers! Unless you're affiliated to a drug cartel, you don't risk much by going to Mexico. Great then, the country is vast, there are many things to see and numerous solo travelers! Mexico City is perfect is you like to wing it, with no plans. If you're into partying, head to Cancun or Playa del Carmen. If you're a foodie, you should go to Merida. For a relaxed vibe, go to Puerto Vallarta on the westcoast. Finally, don't miss Oaxaca!
Vietnam
Vietnam is another country where numerous backpackers are traveling solo. Meeting people there is very easy! You can go hiking in Sapa, watch the legendary Halong Bay, be amazed in front of the Hoi An lanterns, relax in Phu Quoc or discover Hanoi and Ho Chi Minh! Here's a Vietnam travel guide!
Sri Lanka
Sri Lanka is a country you can easily travel alone. Unsurprisingly there are numerous backpackers there. Spend a few days in Colombo, the capital but also in Galle in the south. Relax in Mirissa Beach. Don't miss Ella and Kandy, especially the train ride between these cities. If you like to stay active, climb Sigiriya or Adam's Peak! Here's a Sri Lanka travel guide!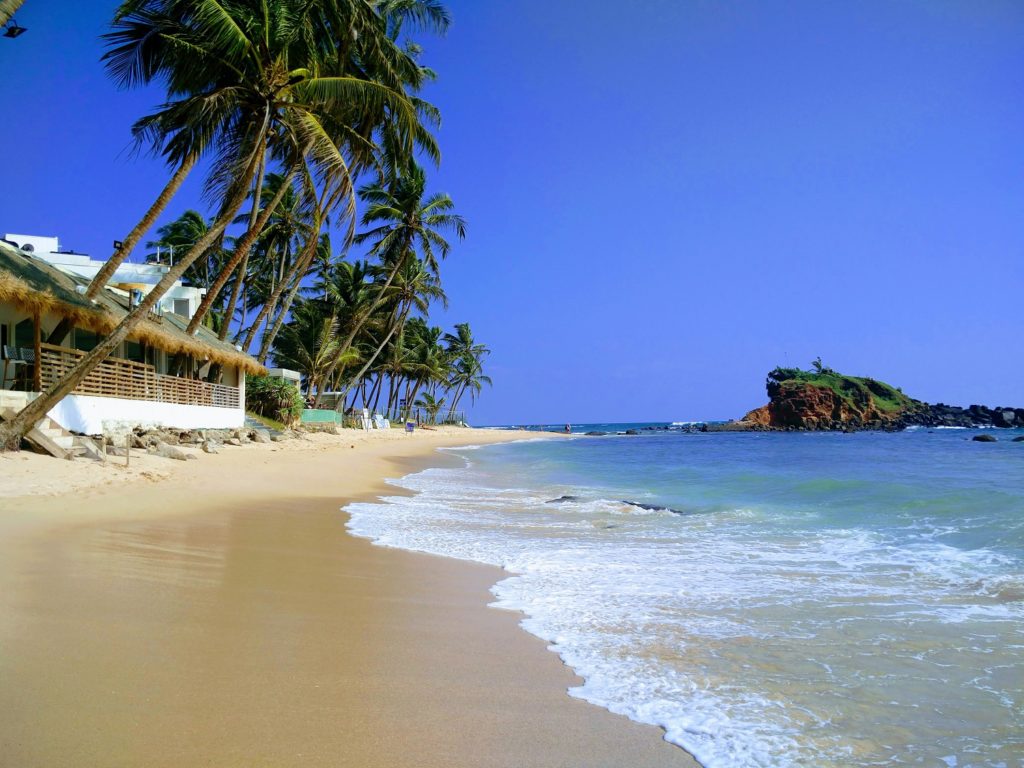 Indonesia
Another country where numerous people travel by themselves! Indeed there are thousands of islands in Indonesia, delicious food and a very low cost of living! Ubud in Bali is a city with numerous digital nomads, you'll meet people there! There are also the Gili Islands, but there's more a party vibe there. You can also go to Jakarta, Lombok, Flores Island and Kelimutu National Park… Here's an Indonesia travel guide!
That's it! No more excuses now, you know where to travel alone! There are numerous other countries where it's not difficult to travel solo, but you have a good base to find your next solo travel destination!