Some links are affiliate links, which means if you make a purchase through these links, I earn a commission, at no extra cost to you.
Before reading the article, be aware that I wrote a 200+ pages book about traveling as a black person. Click here for more info.
With the pandemic paralyzing the planet, it's complicated to travel. You have to look back on your past previous getaways, or dream about future holidays far from home. While we wait for the tourism industry to recover, here's a black travel bucket list, full of destinations, ideas and activities to do around the world. Wanna travel but you don't know where to go on vacation? Here's a list to inspire you and some unmissable destinations! In other words, a bucket list for black travelers!
Admire Cape Town in South Africa
Cape Town is not the most visited city in the world, but all those who went there are unanimous: they love this city! For a big city you'll find wonderful landscapes, delicious food and there are things to do for solo travelers, couples and families! The city is cosmopolitan, there are many things to see and the party animals won't be bored once the sun sets! You have to see it! Don't miss the Bo Kaap neighborhood and its colored buildings!
Sip good rum in the Barbados
Nothing is better than an idyllic beach in the Barbados to relax. Don't miss Carlisle Bay and its fine sandy beach. It's impossible to enjoy this beautiful moment without sipping good local rum, the Mount Gay Rum is succulent (please drink responsibly!). If you want to, you can also go snorkeling and spot turtles!
Swim with pigs at Major Cay
Who would have believed it? It's possible to swim with pigs at Major Cay, also called Pig Beach, in the Bahamas! How come? We don't know exactly how they ended up there, but they have no choice to feed themselves: they have to get in the water. A curiosity you have to see!
Skydive above the great blue hole
Go skydiving is cool. Go skydiving above the great blue hole in Belize is amazing! The great blue hole is a giant marine skinhole (318 meters/1043 ft.), 124 meters (407 ft.) deep! For your information, it's also possible to go scuba diving in the great blue hole!
Admire a sunrise in Bagan
One of the most beautiful sunrises I've seen! That was in Bagan, Myanmar! You'll have to get up early and climb on top of a temple to admire the sunrise with the hot-air balloons! You can even ride one of the hot-air balloons if you want to! You'll find all the details on my article about the Bagan sunrises and sunsets!
Cross the Salar de Uyuni
Located in southwest Bolivia, the Salar de Uyuni is the largest salt flat desert in the world. Photography lovers, you have to go there! The optical illusions will allow you to take breathtaking photos!
Sway your hips at the Rio carnival
I don't even need to introduce it! The Rio carnival is the most popular festival in Brazil! It takes places every year in February over four days! You can admire the parade of the best samba schools of the country! There are also different carnivals on the Caribbean islands (Barbados, Jamaica, Haiti, Trinidad and Tobago…) at the same time.
Visit Havana in a vintage car
For decades, Cuba was cut off from the rest of the world. It's not the case anymore, and it feels like time traveling when arriving in Havana. Make the most of your time there to have a ride in a vintage car, and don't forget your cigar!
Marvel at the Giza pyramid complex
The Giza pyramid complex, in Egypt, is a UNESCO World Heritage site since 1979. It's not surprising when you know these pyramids are 4500 years old. An unmissable!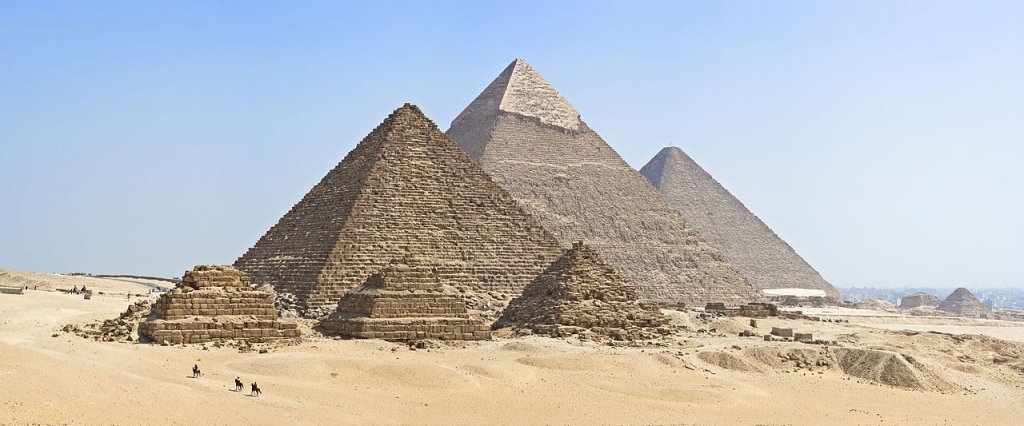 Don't miss Mardi Gras in New Orleans
If you can't make it to Rio, head to New Orleans in Louisiana. The most Francophone city of the United States organizes a carnival over six weeks. Mardi Gras is the day you cannot miss, the day when the parades are amazing and there's food in abundance!
Savor the Ethiopian food
Yep, go all the way to Ethiopia just to enjoy the local food! You won't miss injera! A huge sour fermented flatbread and you put food on it! Take a bit of the bread with your fingers, mix it with some food (meat, vegetables…) and enjoy! There's only one flatbread for everybody, eating is a real convivial moment!
Discover the history of black people in Paris
Instead of going to Eiffel tower, the Champs Elysées or Notre Dame de Paris, enjoy a walking tour focusing on the history of black people in Paris! It's a good way to discover Paris from another angle! Read my article about le Paris noir!
Discover Ghana
2019 was the year of the return in Ghana. This year marked the 400th anniversary since the first slaves left Ghana, heading to the United States. Ghana made huge efforts the last few years to welcome tourists, and all the people who went there recently had a great time in Ghana!
Go into ecstasies in front of the Taj Mahal
The Taj Mahal in India! It's one of th new seven wonders in the world! You'll understand why when getting there, it's the most famous mausoleum in the world! Read my article for all the details to visit the Taj Mahal!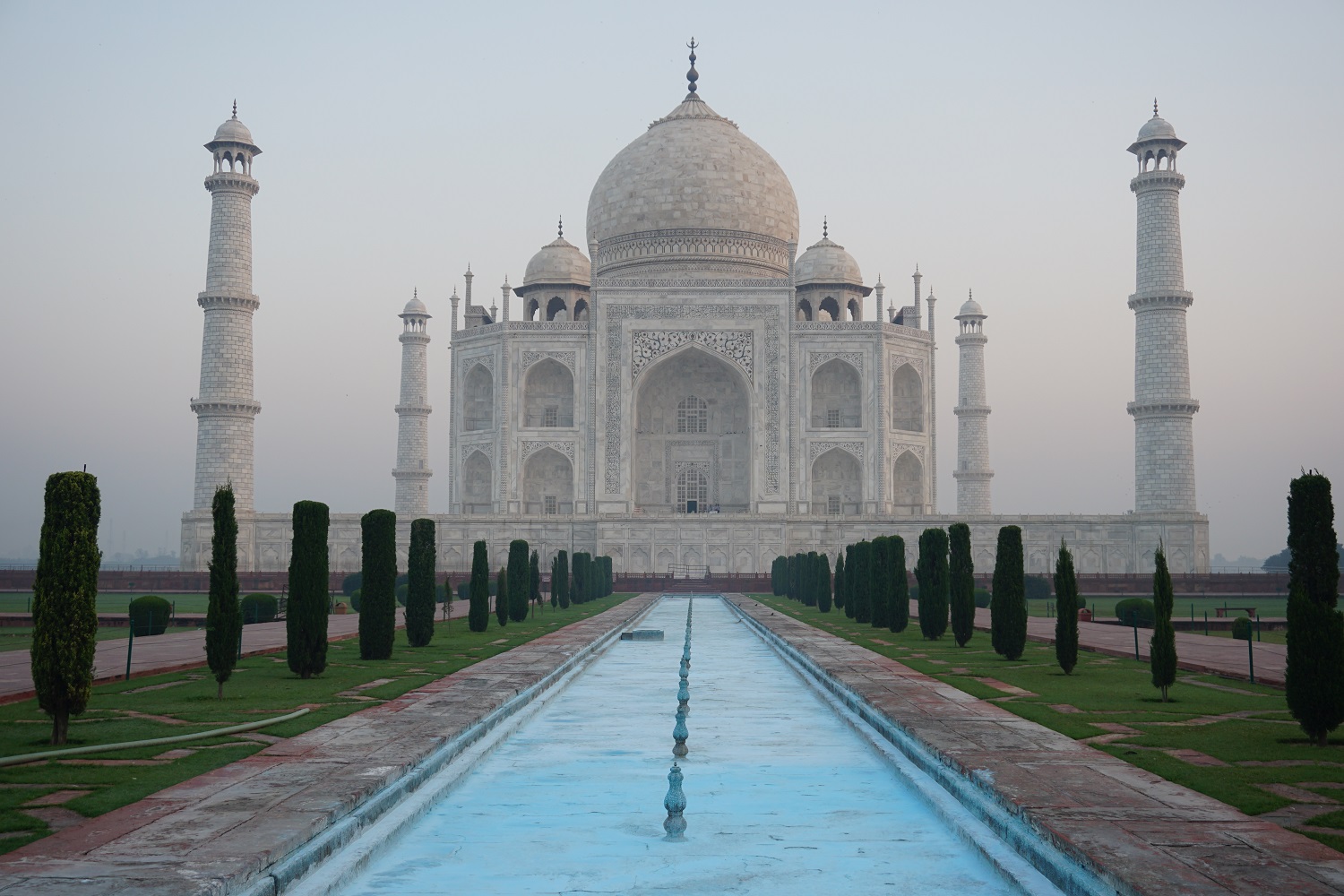 Visit the Bob Marley museum
Fan of reggae? Or Bob Marley lover? Head to the former Bob Marley house, turned into a museum, in Kingston, Jamaica! You'll find numerous souvenirs, documents, photos… of Bob Marley!
Discover the B-style in Japan
For your information, there are B-stylers in Japan, especially in Tokyo! These are Japanese who love black culture (music, fashion, movies…). Quite disconcerting to see, but interesting! I wrote an article about being black in Japan.
Explore the ruins of Petra
Another wonder of the world! Petra in Jordan is one of the most famous archeological sites in the world, directly chiseled from the sandstone mountains. You'll find temples, tombs and a monastery!
Snap the Amboseli National Park
Located in Kenya, not far from Kilimanjaro, the Amboseli National Park will allow you to see numerous animals: buffalos, zebras, gazelles, hippos, elephants, lions, cheetahs… Don't forget your camera!
Go horse trekking in Kyrgyzstan
A real adventure and it lasts several days! "Hop on" a horse and admire the wonderful landscapes of Central Asia. Stop in the evening to sleep in yurts with locals! Read my article if you want to go horse trekking in Kyrgyzstan!
Have a walk on the avenue of the baobabs
Who wouldn't dream to see dozens of baobabs in front of them? This dream can come true! Head to the avenue of the baobabs in Madagascar. These 30-meters (98 ft.) high trees will allow you to take jaw-dropping pictures!
Go on a desert trip in Morocco
An unmissable if you go to Morocco, go on a desert trip! A local guide will be with you and you'll spend several days in the desert, riding a camel! The desert trips usually start from Marrakech!
Discover seven colored earth
What's the seven colored earth!? It's a rare phenomenon you'll find in Mauritius! Those are sand dunes comprising of seven distinct colors, settled in different layers. Read my article to find out what to do in Mauritius!
Scuba dive in Bazaruto
Bazaruto is a wonderful sandy island southeast of Mozambique. Few people go there but it's stunning. The water in this area is very clear, it's a perfect spot to go scuba diving! It's also a great place for those into kitesurfing!
Gaze at dead trees in Sossusvlei
Sossusvlei is a salt flat desert in the Namib Naukluft National Park in Namibia. You'll see impressive sand dunes but above all dead trees in Dead Vlei!
Observe gorillas in Uganda
Apparently, the gorilla population has been growing steadily for several years now. Why not see them with your own eyes in Uganda? Numerous companies allow you to go gorilla trekking!
Discover the Machu Picchu
Another wonder of the world! Machu Picchu is an old Inca citadel located on a mountain of 2430 meters (7470 ft.) above sea level. The conquistadores never found it. You can trek to Machu Picchu or reach it by train or bus.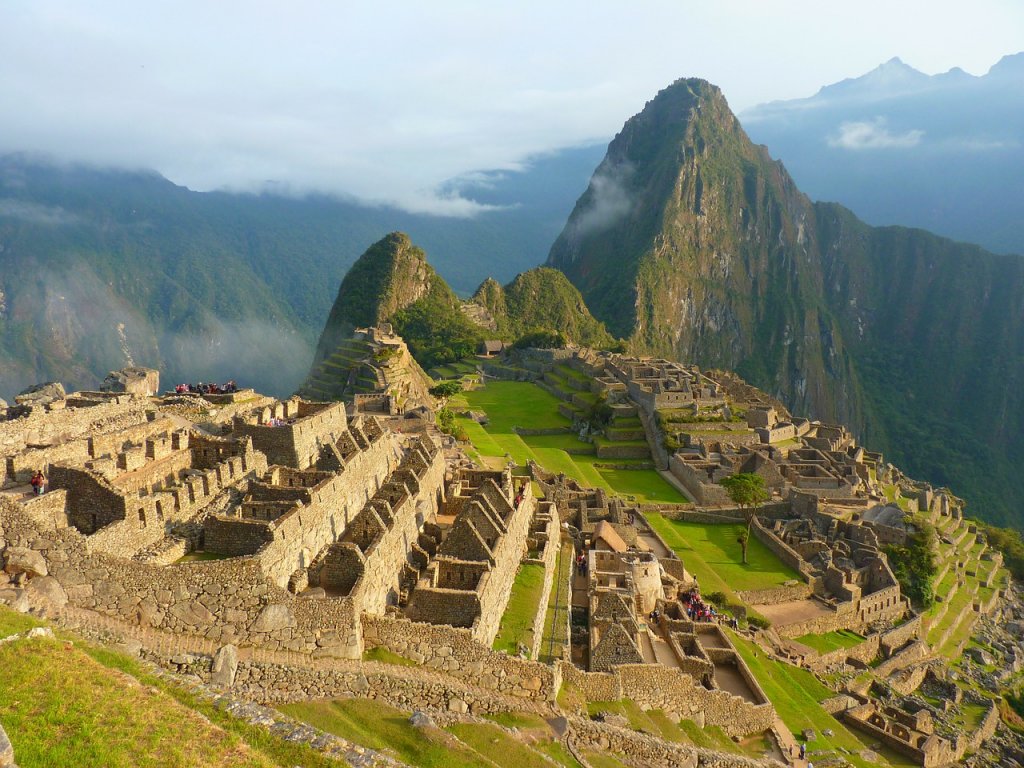 Climb Kilimanjaro
For those who like to stay active, go to Tanzania to climb Kilimanjaro! It takes several days and you'll walk during long hours! But it's definitely worth it, think about your satisfaction once you reach the top!
Try rafting on the Zambezi river
Another activity for those who like to stay active! The Zambezi river stretches over several countries in Southern Africa, but you have to go to Zambia to try rafting on this river! Be careful, the water is wild!
Go into raptures in front of the Victoria Falls
The Victoria Falls can be seen from Zambia or Zimbabwe, but most people prefer to admire the falls from Zimbabwe! Don't miss it!
That's it! You have now your black travel bucket list, destinations, and ideas to inspire you for your next trip! Also take some time to read this list of black explorers who traveled around the world, and this list of black travel bloggers to follow! Are there any destinations or activities you didn't think about and who tempt you now? Let me know in the comments!