Some links are affiliate links, which means if you make a purchase through these links, I earn a commission, at no extra cost to you.
My visit to Austin in Texas was a lot different than what I was expecting. We all have those images and prejudices about Texas. Over there, they're all cowboys, Texas is a giant desert where it's scorching outside and there's nothing there apart from three or four big cities, all the Texans are close-minded, not welcoming and racists, we don't understand a single word of what they say because of their accent, they're all obese in Texas, etc… When I told a guy I was going to Texas to spend 3 days in Austin, he said "Don't walk alone over there, you're black, you risk getting shot in the street. Be careful, I'd like to see you coming back fine". So… How was Texas? Austin in particular?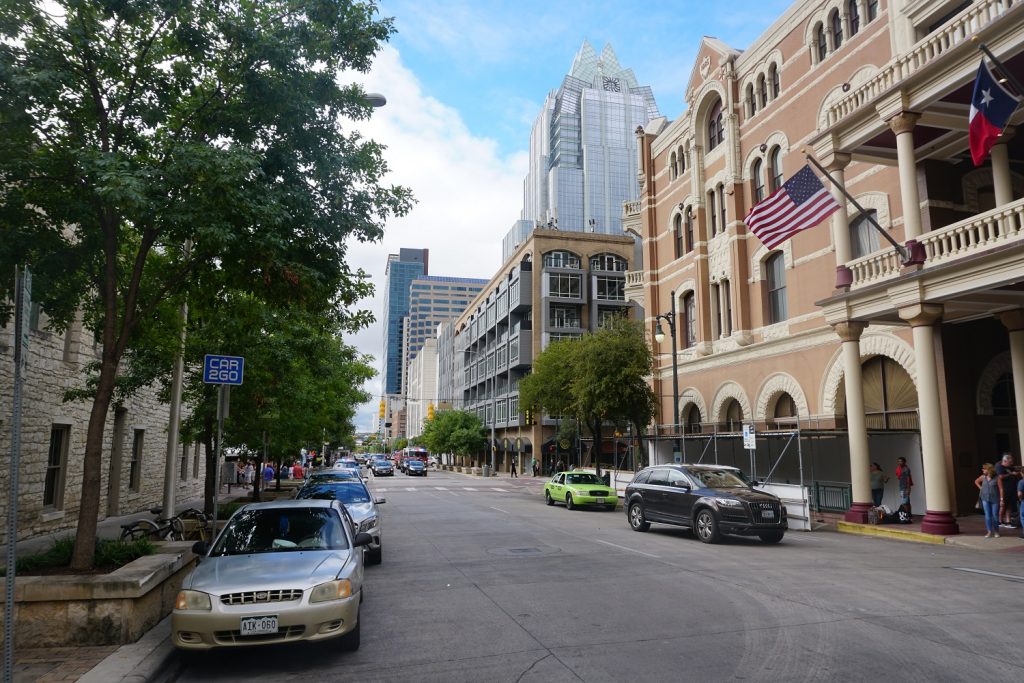 I won't maintain the suspense, I loved my visit of Austin. Actually, when I did my research before going to Texas, I read that the city of Austin was very different from the rest of Texas. We can still feel this southern flavor, but the city is a lot more liberal than its neighbors Dallas, Houston or San Antonio. Therefore I cannot say much about Texas in general, but Austin is really worth the detour. It's a quirky city, and its slogan is Keep Austin Weird. In fact, you can even go on a Weird Austin city tour. Click here for more info.
History of Austin
Before talking about what to do in 3 days in Austin, let me describe the city quickly! Today, Austin is the capital of Texas. It was first called Waterloo, but they changed the name and chose Austin in 1839, in homage to Stephen Austin, the founder of the American Texas. Indeed, from 1836 to 1845, Texas was an independent country! Before 1836 it belonged to Mexico, and after 1845 the US annexed Texas. Since then, Austin is experiencing a steady growth, especially since the 1980s.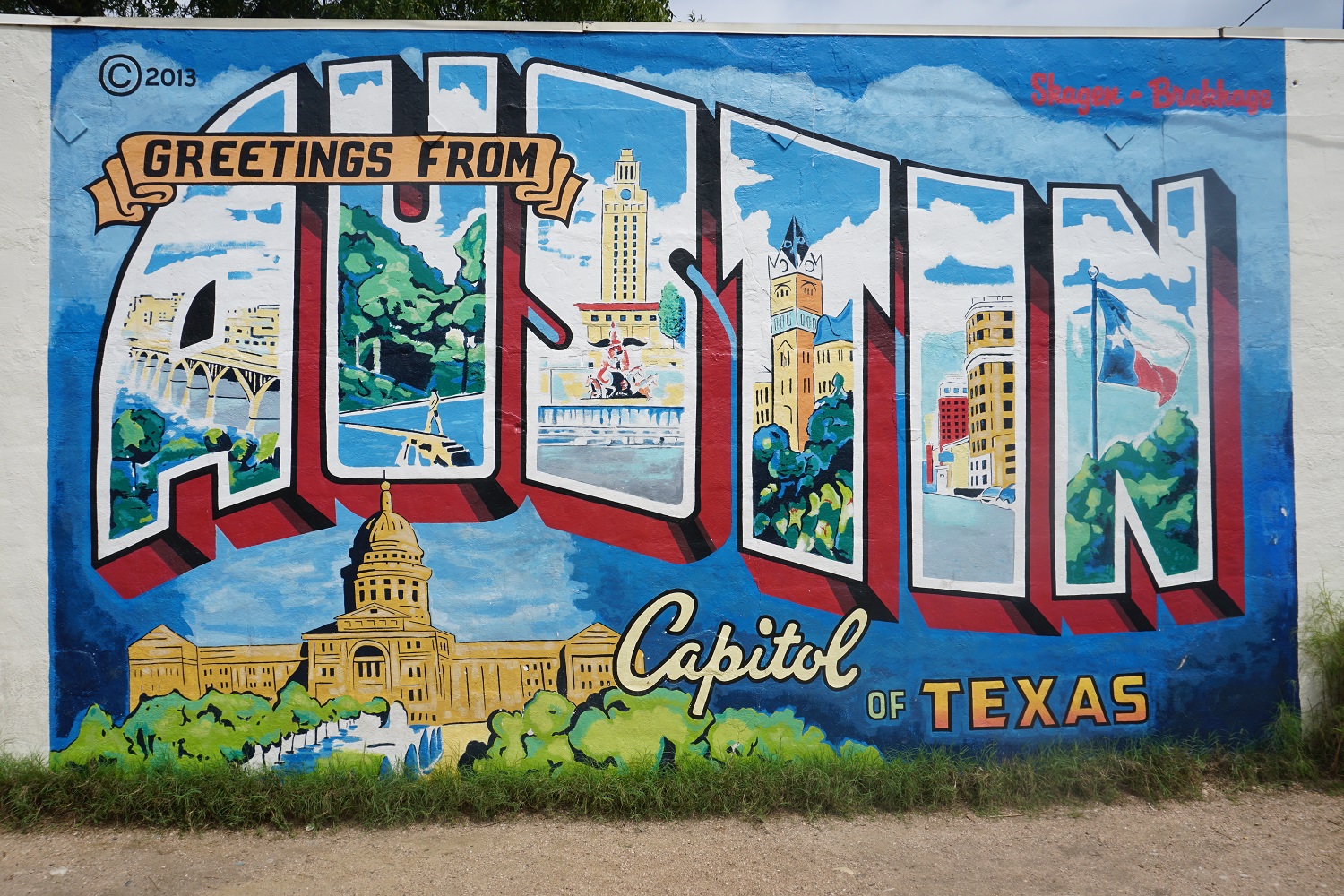 Description of Austin
You'll be surprised to find out that nowadays, Austin is a cool and trendy city. It's a hipster place, but also very tech. There are a lot of startups based there. Dell, IBM, Hewlett Packard or Texas Instruments among others have offices in Austin. For that matter, we called Austin the Silicon Hills (in reference to the Silicon Valley in San Francisco).
Austin is also the world capital of live music! Basically, you cannot miss it, there are more than 150 concert venues in the city! Rock, jazz, funk, country, blues, samba, hip hop… There's something for everyone! Even walking in the street, you'll hear live music!
Since 1987, the SXSW festival takes place every year in Austin. This festival is dedicated to music, cinema and new technologies. It attracts thousands of athletes, artists and tourists every year in March. Entrepreneurs and musicians are numerous in Austin. The hippies, too!
Austin is also a student town. The university of Texas is in Austin. It's a renowned uni and every year, 50000 people study there. When you mix the live music, all the students, the startup scene… You get a very dynamic city, all day everyday! Have a walk down 6th street in the evening, there are plenty of bars with live music! You'll also find many bars on Rainey street, but people hanging out there are younger.
Finally, you'll notice there are food trucks all over the place in Austin!!! How come? Food trucks are originally from Texas. They were "invented" by Charles Goodnight. There are more than 1000 food trucks just in Austin! They mostly serve tacos! Cause yeah, all the locals eat tacos, all the time. For lunch, for dinner, but also for breakfast, the breakfast tacos!
And honestly, they're delicious! I cannot tell you exactly where to go to try Austin tacos, they're all very good! Otherwise, there are many Indian restaurants, but also Mexican restaurants, BBQ, vegan options if needed… And a lot of breweries if you're into beer! You can even try the craft beer and brewery tour, click here for more information.
Population in Austin
You'll notice Austin is a cosmopolitan city. I was surprised to see that many Indians and Latinos… in Texas! Quite often, I could hear people speaking Spanish around me! We're not that far from the Mexican border… I saw a lot of gay couples holding hands. I also ran into numerous black people. Those over 40 years old were doing the nod when spotting me. Surprising cause we're in the US… Maybe they're not that numerous in Texas?
You'll also see a lot of homeless people and junkies, especially in the evening around 6th street, the street with all the bars. Keep an eye open, they're not mean but they often come up to people to ask for a dollar, some change to buy a bus ticket, if you can buy some food for them… But otherwise the locals are really nice. A woman driving her SUV spotted me walking in the street. It was scorching outside, and I was sweating. I had my backpack and all my stuff with me, heading to the apartment where I was staying. She stopped and offered me a ride to the apartment. So nice! Now let's see what to do in 3 days in Austin.
Things to do in Austin
Barton Springs
Let's start off with a place I didn't have the opportunity to enjoy, Barton Springs. It's a recreational outdoor swimming pool, carved out of the rick. A perfect place to have a good time if you have kids. There are lockers, a playground, a diving board, it's possible to picnic there… But apparently the water is rather cold. I went there but unfortunately Barton Springs was closed due to flooding. A lot of families were disappointed. If you like the place, check out this post listing the best beaches in Austin!
The park next to it, Zilker Park, was also closed. In this park, you can play volleyball, go kayaking, canoeing, go kiting… It's free to get in the park but it's 8 dollars to get in Barton Springs. Alternatively, you can go on this segway tour of Zilker Park with an included ticket, as well as with the above-described Barton Springs.
Graffiti Park
If you're into street art, then you have to see Graffiti Park at Castle Hills. The street art is very visible in Austin in general, but at Graffiti Park, you'll see graffiti artists having a field day. And there are many people like you and admiring their art.
The Texas State Capitol
The Texas State Capitol houses the offices and chambers of the Texas legislature and of the Governor of Texas. It's possible to visit it, and it's free to get in. It was built in 1888, and it's the largest capitol in the country (51.4 acres), larger than the one in Washington! There are more than 400 rooms! It's possible to see the senate chamber, the house of representatives chamber, etc… You'll also see the portraits of all the governors of Texas. If needed, there are free guided tours every 15 minutes, from 8:30am to 4:30pm.
The Bullock Texas State History Museum
A very interesting museum, do not miss it! You learn a lot about the history of Texas : how Texas used to belong to Mexico, then went independent for nine years after the war of independence, and was annexed to the US after that. In the museum, there are also several exhibitions (rodeo…), and of course they proudly expose the personalities from Texas : Beyoncé, Janis Joplin, ZZ Top… It's 13 dollars to get in. Next to this museum, you'll find the Blanton Museum of Art but I didn't go.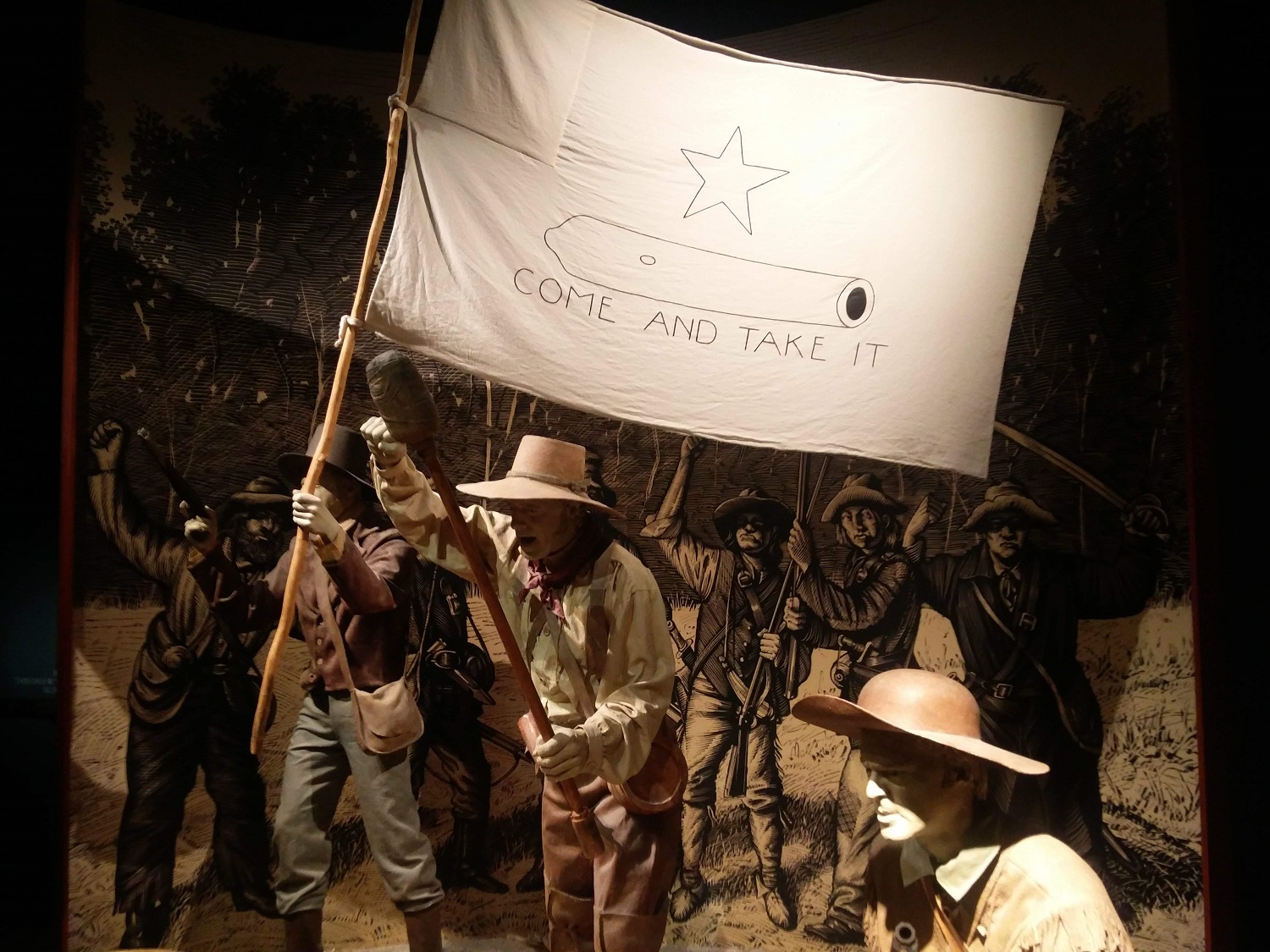 The LBJ Presidential Library
I didn't know much about Lyndon Johnson, who was from Texas but above all former president of the US from 1963 -right after Kennedy's death- to 1969. The LBJ Presidential Library, dedicated to Johnson, is very interesting. We realize all the things he's done for the country. We mostly remember him thanks to the Civil Rights Act he signed in 1964. The Civil Rights Act outlawed discrimination based on race, color, religion, sex, or national origin. We also remember Johnson thanks to his reaction regarding the six-day war. You have to see the library, really! It's 10 dollars to get in. FYI, it's also possible to visit LBJ Ranch, the former of Lyndon Johnson, outside Austin. Click here for more info.
The Congress Avenue Bridge
Go to Congress Avenue Bridge, a bridge located in the city center, to watch the sunset. First off for the view, also here you can get an evening kayak tour. But also to admire one million bats, hidden under the bridge, flying away at the end of the day. They leave in order to find their dinner (insects to devour!).
There's a little problem. The bats don't put on a show every evening. Sometimes they had enough food and they stay under the bridge. That's what happened the evening I wanted to see them… I waited for more than one hour… for nothing!
The Museum of the Weird
The museum of the weird is not an unmissable. But go there if you have some time. It's like a horror museum where you'll see conjoined twins, Frankenstein, Elephant Man, Quasimodo, skeletons… You're with a guide but the museum is not big. The highlight of the museum? A five-minutes show at the end.
Believe me, it's scary! And it's not easy to frighten me! It's 12 dollars to get in. On a side note, Johnny Depp used to live in the building where the museum is right now around 1991. Get yourself a night tour of this museum and other city's most haunted areas.
Activities in Austin
First off, you should definitely check out South Congress and its unique boutiques. Check out this post listing famous shops on South Congress. Regarding the activities, you can go on a small group guided-tour. Click here for more info. You can also go on an electric bike sightseeing tour. Click here for more info. It's possible to enjoy a fun scavenger hunt. Click here for more info. Finally, you can visit the famous Salt Lick BBQ outside Austin. Click here for more info.
As you can see, there are a lot of things to do in Austin. I really suggest you to visit Austin if you're in the area. Actually, if you have time to visit one city only in Texas, you should probably pick Austin. Moreover, it's one of the most beautiful cities in the US! Wanna go there? Here are a few tips.
If you spend some time in the area, check out these perfect Texas road trips.
How to get to Austin
You'll probably have to get there by plane. Click here to check the latest flight prices. Wanna go to the US? If you're not a US citizen, you need to apply for the ESTA beforehand here. That's the only website you need to use to apply for an ESTA. It's 14 dollars. If you're using another website, you'll inevitably pay more, and let's call a spade a spade, you're gonna get fucked. The unofficial website will apply for your ESTA using the official website, and needless to say, they'll get a commission.
How to get around in Austin
If you're in the city center, it's easy to get around by foot. You'll never walk more than 10-15 minutes to get somewhere. Otherwise take the bus, it goes everywhere in Austin. A single ticket is $1.25. A one-day ticket is $2.50. Otherwise you can rent a bike. There are many bicycle lanes (like Munich)! You can use Austin B-Cycle to rent a bike.
Otherwise there are numerous scooters in town. Finally, get a Uber if you don't feel like walking or taking the bus. You'll notice that when you leave the city center, few people walk. They all take the bus or their car. And there are not more apartments but mostly houses. Here you can rent a car for the duration of the trip.
Best time to visit Austin
Austin gets very hot in the summer, avoid getting there from June to early September. Spring and fall are great times to go to Austin. I almost forgot, avoid getting there during famous festivals, especially during SXSW early March. It attracts thousands of people and prices skyrocket!
Where to stay in Austin
First off, here's a complete guide listing where to stay in Austin. If you're traveling on a budget, I suggest the HI – Austin Hostel, well-located. Click here to check the photos, reviews and availability. If you're looking for a mid-range hotel, there's the Uptown Suites but a bit far from the city center. It's better to stay there if you have a car. Click here to check the photos, reviews and availability. If you're into luxury places, there's The Driskill. Click here to check the photos, reviews and availability. Otherwise click here to check what are the hotels available in Austin.
Austin travel tips