Some links are affiliate links, which means if you make a purchase through these links, I earn a commission, at no extra cost to you.
Backpacking Southeast Asia is something almost all the experienced travelers I met -either in Southeast Asia or elsewhere- have already done. Indeed, backpacking Southeast Asia is easy, not dangerous, cheap and the area is wonderful. Moreover, you meet a lot of other Westerners in the region, that makes it even easier to travel there. Even if you're not an experienced backpacker, if you're planning a long-term trip (either alone, with a friend, with your soulmate of with your family), backpacking Southeast Asia is probably a good way to start, a good area to gain confidence and also experience as a traveler. Thinking about backpacking Southeast Asia soon? Here's a Southeast Asia travel guide with a lot of travel tips, I spent quite some time there!
Visas in Southeast Asia
This is something that often put travelers off before picking a destination : dealing with the visas, the administrative tasks, filling forms… Fortunately, if you come from a Western country, most of the time you won't have to deal with it (yes we're lucky to be able to travel the world!). For almost all the countries in Southeast Asia, you don't need a visa to get in the country. You can stay up to a month in Thailand, Indonesia, Brunei and the Philippines without a visa. You can stay up to three months in Malaysia, Singapore and East Timor without a visa (regarding East Timor, if you're not European you get a visa on arrival or you can apply online). For some European countries, you can stay up to 15 days to Vietnam without a visa, otherwise you need to apply online here. More info about the visa policy of Vietnam here.
Regarding Laos and Cambodia, you need a visa but no worries, you'll get your visa on arrival, no matter if you arrive by plane or overland. It's 30 US dollars and in both cases, you'll be able to stay up to a month in the country. Quick clarification when you go to Cambodia overland : the locals will try to inflate the official price in order to make money off you. Avoid the notorious border Laos-Cambodia if possible, but unfortunately same things happen at the Vietnam-Cambodia border.
Finally, Myanmar is the only country where you have to apply online before getting there. The visa allows you to stay up to a month in the country, but you have all the information in my article regarding travel to Myanmar. In a nutshell, backpacking Southeast Asia is not really constraining, it'ts possible to wander in the area, from one country to another one without worrying about all the paperwork. Don't forget to buy an onward ticket if you go to Brunei or the Philippines. I didn't have one for the Philippines and I was denied entry at the Manila airport!
Best time to visit Southeast Asia
Southeast Asia is so vast, but broadly speaking, in the area, there are two seasons : the dry season and the wet season, which takes place roughly from June to September. Regarding the weather, it's better not to go to Southeast Asia during the monsoon, nor when it's too hot. That means the best time to travel to Southeast Asia is between November and March. The weather is nice, it's not too hot… However everybody's gonna have the same idea, November to March is also the high season so there will be a lot of travelers there, the prices go up, etc… Not ideal if you wanna backpack Southeast Asia and have some peace, far from all the other tourists.
Otherwise you can visit Southeast Asia during the low season, but take into account the rain. Sometimes it rains non stop the whole day (I'm talking about tropical rains, not the ones we have home!), but most of the time it's pouring for a few hours only followed by several hours of sunlight! However there's an exception : Indonesia. This country is located way further south, not far from the equator. It's better to go there from May to September. We can say more or less the same thing for Malaysia which is not far. It's better to go there from January to March or from June to September. But generally speaking, if you wanna go backpacking Southeast Asia, the best time of the year is from November to March.
Budget in Southeast Asia
Here's the main reason why so many people go backpacking Southeast Asia : the cost of living there! From Europe or America, the biggest expense will be your flight (however it's possible to find cheap flights!). But once you get there, you won't spend much money (compared to our Western standards!). Paying a few euros to sleep, spending one euro to have dinner, one more euro to get a beer… Everything is so cheap! But once again, I'm talking about a huge area, and some countries are more expensive than others…
Regarding budget, I'd say there are three categories of Southeast Asia countries. First, there are the cheapest ones : I'm thinking about Laos, Vietnam, Myanmar and Indonesia. In those countries, it's possible to live well with 20-25 euros per day all included (accommodation, food, activities, getting around…). Without depriving yourself of much, you can lower that budget to 10-15 euros per day (you sleep in a hostel or you couchsurf, you cook your own food, you don't drink much…).
Then there are the "intermediary" countries, living there is a little bit more expensive but still very affordable. I'm thinking about Thailand, Cambodia and East Timor. Cambodia could be in the first category, but over there they use the US dollar (and not the national currency). Therefore the prices are inflated. East Timor being on an island, a lot of products are imported but living there is still affordable. Thailand is a bit more expensive due to its popularity. In those countries, you can live well with 25-30 euros per day.
Finally, there are the other countries, more expensive, I'm thinking about Malaysia and the Philippines. Malaysia is way more developed than its neighboring countries, this explains the higher prices. Regarding the Philippines, the prices go up because of the activities and getting around in the country (go from one island to another one, the excursions, scuba diving…). I don't even mention Singapore and Brunei, living there is as expensive as in Western countries.
How to get around in Southeast Asia
The easiest and cheapest way to travel around Southeast Asia is by bus. They're everywhere, and they go anywhere you want to go! Ask at the reception of your hostel, you'll realize there's always a bus going where you need to go. And it's cheap. You'll rarely pay more than 10 euros for a 6-hours bus ride. It's usually more about 5 euros. For the long rides or night buses, the price will be higher, about 15 euros. Regarding the night buses, be careful! Sometimes there are bunks and you end up with someone you don't know laying down on a one-person bunk! It didn't happen to me but I heard about it in Laos…
The train system isn't really developed in Southeast Asia, don't rely on it. Thailand is the only country with an extensive train system (but I didn't try!), and Vietnam as well (but it's expensive and the trains are slow). Otherwise take the plane. Once again, going from one city to another one isn't too expensive thanks to the low cost airlines like Air Asia. Avoid the taxis and private shuttles to go to another city, the locals are gonna make you pay a lot of money for the ride. Don't think about renting a car either. Driving there is very difficult because of the poor road conditions but also the crazy driving of the locals. Finally, hitchhiking isn't really a thing in Southeast Asia, don't rely on it.
Generally speaking, the backpackers get around by bus, it's so simple. Your hostel books for you (or the manager tells you where to buy a ticket), the D-day a van picks you up in front of your hostel and drops you off at the bus station, and even sometimes in front of your new hostel! A lot easier than traveling in Central Asia!
Once you get to your destination, how to get around? I walked a lot in Southeast Asia because I like to stay active. Otherwise it depends on where you are. In Bangkok, Kuala Lumpur and Singapore, they have the subway. It's not expensive and you don't have to face the traffic. Otherwise there are tuktuks, taxis and jeepneys but needless to say it's more expensive and most important, you have to haggle (especially in Bangkok!). There are also the motorbike-taxis, convenient when there's traffic but once again, don't forget to haggle. Finally, think about the Grab app, that's the Uber of Southeast Asia. This app helped me a lot in big cities like Ho Chi Minh. I never took the regular taxi with it, but only motorbike-taxis. It's even cheaper, they're fast, you avoid the traffic and the price is locked in on the app.
There's another solution in quieter, smaller towns like Pai or Ubud : rent a scooter. That's what almost all the backpackers do. It usually costs between 3 and 5 euros, and you're free to go wherever you want to. You can also rent a bicycle in those towns (that's what I did). In fact you have no choice in the Gili islands since there's not a single motorized vehicle there. To rent a bicycle, it's usually one euro per day.
Accommodation in Southeast Asia
Where to stay in Southeast Asia? There are so many options, but Southeast Asia is known all over the world for its hostels and guesthouses. Obviously there are options for every style of travel and budget, there are also luxury hotels, apartments for rent… But most people backpacking Southeast Asia stay in hostels or guesthouses and believe me, there are thousands of them! No matter what your budget is, the way you travel, where you are… There's something for every taste!
Staying in hostels has an advantage, you have the opportunity to meet a lot of people on the spot, other travelers who are gonna give you advice about places to visit, cities you can skip… Some new friends you're gonna travel with sometimes. You're gonna lose sight of some of them… and meet up again a few weeks later in another country (it happened to me so many times…).
Regarding the hostels, no problems! Most of them are good ones. They're clean, the staff speaks English, sometimes the towels are provided, the breakfast is included… Moreover, the staff is often helpful and explains how to get to your next city, where to rent a scooter or a bicycle, where to do laundry, etc… They know people from Western countries are addicted to internet so the WiFi is fast and reliable. Read this article to find out how to pick a good hostel. You're ok with sleeping in a dorm? It's about 2 to 8 euros per night in a 6 to 10-beds dorm. Wanna have your own room? It's about 5 to 40 euros per night (usually 15-20 euros). Click here to book your accommodation.
Is backpacking Southeast Asia safe
Southeast Asia is an extremely safe area. If you use your common sense, you won't have any problems. Yes, even as a woman, you'll be fine. You can check this guide to solo female travel in Asia. Like anywhere else, traveling in Southeast Asia isn't without any risks, but the are is not more dangerous than Europe. Manila is known for being dangerous but once again, keep an eye open and you'll be fine. I didn't have any problems there. In Phnom Penh, some locals may try to get money from you, luring you where they stay. Don't follow people you don't know anywhere. At night, pack of stray dogs can get aggressive, be careful! A dog almost bit me in Chiang Mai, daytime! In Southeast Asia, bag snatching can happen, especially in Phnom Penh, but it's very rare. Southeast Asia is probably the best area for traveling alone for the first time.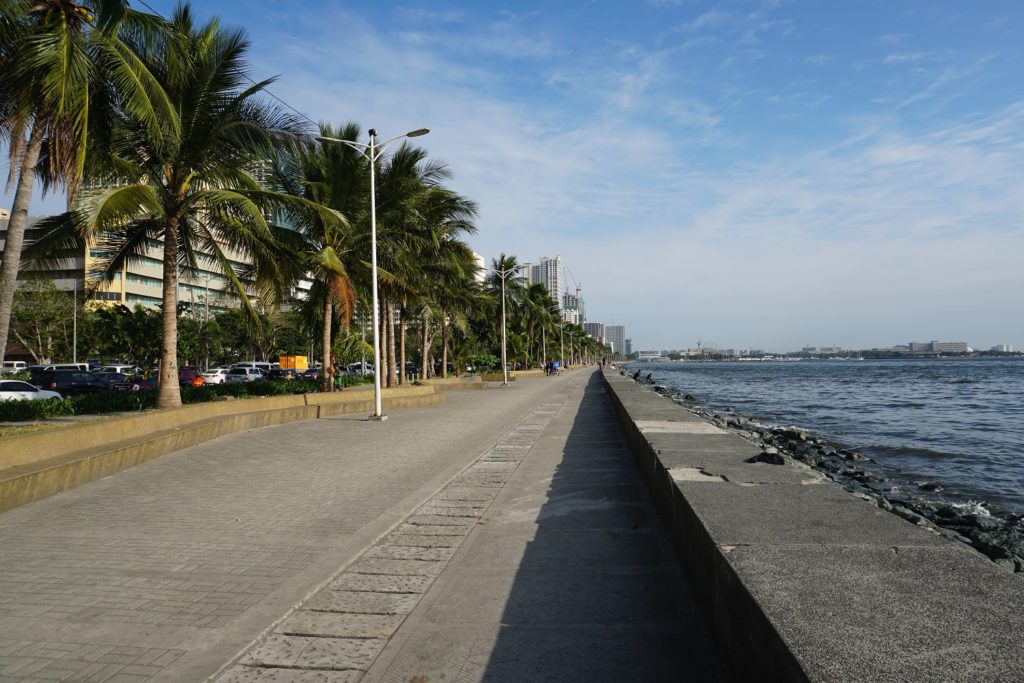 In general, when I was hearing stories about travelers who had problems, either drugs, alcohol or sex tourism was involved. Stay away from that and you'll be fine. What about a solo female traveler? No problem, I met hundreds of them (if not thousands!) and some of them felt more safe in Southeast Asia than in their hometown, Paris or London for instance. Keep an eye on your drink, pay attention to what you decide to wear especially in Malaysia and Indonesia, and if you stay in a hostel, do activities and have drinks with other travelers you meet there! Always trust your instinct!
In general, in Southeast Asia, the locals try to make money selling you all type of shit with inflated prices. It's annoying but your safety is not at risk. For more information, read my article talking about common travel scams. Get a money belt to hide your money. And above all, don't hit the road without a travel insurance! Illness, injury, thefts… It doesn't just happen to other people, so get a travel insurance! Here's why you should buy travel insurance.
Food in Southeast Asia
The food is delicious in Southeast Asia, although I have to admit it, it's not very varied. Rice and noodles, that's what you're gonna eat most of the time. Of course there are variants depending on the country, the area… But damn it's so cheap! Backpacking Southeast Asia is an opportunity to try a lot of dishes which can't be found home. Where to taste them? The street food stalls of course! They're all over the place, and you'll get great food for about one euro! Sometimes the street food stalls are in small streets, sometimes you'll find them at the market. It's so damn good! You can also go to a local restaurant, this time you'll pay from 2.50 to 4 euros.
Finally, you'll notice the restaurants there also serve Western dishes (pastas, pizzas…), but honestly avoid them. It's more expensive (about 5 euros) but most importantly it's not good! They imitate our dishes but they don't know how to cook them. Stick to your strengths guys! Anyway their dishes are a safe bet : pad thai in Thailand, Banh Mi and Pho in Vietnam, Nasi Goreng in Indonesia, the delicious food in Georgetown, Malaysia… Are you a vegetarian or vegan? Surprisingly you have options there! You're not into seafood or fishes? No worries, you also have plenty of options! Just be careful, traveler's diarrhea is present sometimes!
Things to do in Southeast Asia
Honestly it's impossible for me to tell you what to do in one article. It depends on a lot of things : your budget, how long is your trip, what you like, what you wanna do… There are so many things to do in Southeast Asia that it's impossible to do a list. Even in a lifetime, you won't see everything. You stay a month or less in Southeast Asia? Focus on one country. You stay up to three months? You can visit two or three countries, maybe four. If you stay more than three months, feel free to go where you want to go. Usually, the backpackers staying a few months in Southeast Asia do the Thailand-Laos-Vietnam-Cambodia itinerary. Or Thailand-Malaysia-Singapore-Indonesia. Or Myanmar-Thailand-Cambodia Vietnam. Or Malaysia-Singapore-Indonesia-Philippines. Anyway, you get it, there's not a typical itinerary.
Regarding what to do, as I said, it will depend on you. To me, here are a few points of interest :
admire a sunrise in Bagan, Myanmar
explore Bangkok and Kuala Lumpur, two beautiful capitals
take some time to relax in quieter and smaller towns (Pai in Thailand, Hoi An in Vietnam, Malacca in Malaysia, Ubud in Bali..)
party in Khao San Road in Bangkok, but also in Luang Prabang and Vang Vieng in Laos
attend a full moon party in Koh Phangan, Thailand
go on a Halong Bay cruise
relax at the beach (Koh Lanta and Koh Chang in Thailand, Phu Quoc in Vietnam, Sihanoukville and Rabbit Island in Cambodge, Langkawi and the Perhentian Islands in Malaysia, Port Barton in the Philippines…)
go snorkeling and/or scuba diving anywhere in Southeast Asia!
As you can see, you have plenty of options. You can visit temples (in Bangkok, Hanoi, Luang Prabang, the Angkor temples…), go trekking in the jungle (in northern Thailand, in Laos, in Borneo as well on the Malay side), go scuba diving in Koh Tao, Thailand, go snorkeling anwhere in Southeast Asia, surf in Kuta, Indonesia… Anything is possible!
Anyway, from what I noticed, Thailand is the country where all the backpackers stop by, some people say it's where the backpacking culture really started. Thailand receives more visitors than any other Southeast Asia country, everybody goes there, especially Bangkok! Chiang Mai, in the north of Thailand, is the place to be if you're a digital nomad! If you plan to go backpacking Southeast Asia, from Europe or America, take a flight to Bangkok or Kuala Lumpur, even if you don't plan to stay there. Those are the two main international hubs in Southeast Asia. It's gonna be cheaper to reach your destination from one of those two cities. So… Where to start backpacking Southeast Asia? I already said it before, probably Bangkok!
Backpacking Southeast Asia tips
There are no big health risks in Southeast Asia. But be careful, malaria is present in Myanmar and in Palawan Island. Take a good mosquito repellent! Have a look at my travel resources page to know the vaccines you need to take before traveling! Oh and stay hydrated, it's hot there! This list of travel accessories can be useful for you!
Want a tailor-made trip to Southeast Asia? Get a free quote here!
Click here to check the latest flight prices to go to Southeast Asia!
The locals are nice, smiling and respectful. They're used to see Westerners and assume you have money (which is not untrue). Some of them will try to sell all kind of things with inflated prices, or they can be pushy when trying to sell. You always have to haggle, whatever you want to buy! With time, you get better when haggling.
Think about having your shoulders and legs covered for some places to visit, especially in the temples (Angkor for instance).
It's cool if you wanna go there to have fun smoking, trying all kind of drugs (especially in Pai and Luang Prabang). But don't forget you're facing death sentence if you buy, sell or consume drugs in some countries like Singapore, Indonesia or Brunei. Now you know!
Avoid heavy drinking (even if it's cheap) but above all avoid eating Western food only. You'll see, you're gonna save a lot of money. I already said it, street food is what you need to stick to.
Respect the local culture and customs. Don't raise your voice if you're angry, that's highly frowned upon. Don't pat a person on their head, don't put your feet on tables and don't point with them, remove your shoes before entering a temple, a house, a hostel… Those are some basic rules. The locals are gonna appreciate it if they see you respect them.
While we're at it, talking about respect of the culture, you'll see stupid backpackers who clearly don't give a fuck… I already talked about the begpackers but there's also sex tourists (damn they're numerous in Chiang Rai!), those who ride their scooters after having several beers and cocktails, those who walk around shirtless in conservative places… It's sad but you'll see them! Those are people who think they're above the law, doing things they would never do back home…
Change money once you get there, not in your home country or at the airport. The exchange rate will be better. Oh and opt for US dollars (not euros) to change your money, the exchange rate will be better too.
Like anywhere when you travel, always have water and toilet paper with you, it's handy!
Don't plan your trip too much there, and don't book in advance. A bit of spontaneity doesn't hurt, and believe me, your trip will be better! You're gonna meet a lot of people who are going to give you advice about the places you have to see, the towns you can skip, what to do… It's hard to go to a place where all your new friends are going, if you already booked and planned your whole trip for the next three months. You just need to have a rough itinerary, know where you want to go and what you want to do. Otherwise just go with the flow!
Be patient, you're gonna face bus delays, mishaps, unexpected changes… Nothing too serious, it's useless to stress!
To save even more money, I met a lot of backpackers doing wwoofing. What's that!? They're working in a hostel but they're not getting paid. In exchange for their hard work, they don't pay the accommodation nor the food. Click here for more information.
Finally, put the phone down and live for the moment! I was surprised to see all those people addicted to their smartphone, getting in a country and immediately think about getting a local SIM card in order to have internet all the time! Download Maps.Me (a useful travel app), and just enjoy your trip, without being glued to your phone!
As I said, Southeast Asia is probably the best area for traveling alone for the first time. But I also wrote an article listing the best places to solo travel.
Always use a VPN when traveling. I use ExpressVPN and I love it! Here's why use a VPN when traveling!
Being black in Southeast Asia
Nothing to report! White, black, blue, yellow or green, they don't care! You're visiting their country and they appreciate it because you contribute to the local economy! Therefore no matter the color of your skin, they see you as as potential source of income. However there's an exception, Singapore which is a rich country. I explained the whole thing in my article about racism in Singapore. Otherwise, no problem there traveling while black!
All right, I guess that's it! Now you're ready to go backpacking Southeast Asia! I hope this Southeast Asia travel guide has been helpful! If you have any questions, feel free to leave a comment!