Some links are affiliate links, which means if you make a purchase through these links, I earn a commission, at no extra cost to you.
Travel apps completely change the way we travel now, either before, during, or even after a journey. We cannot really complain, many people don't have the chance to travel. And even if I'm aware of the privilege I have to travel for a long time like I do, traveling is not always easy.
How to get from one country to another one, what's the cheapest flight, what to see in this city, how to not get lost in this one-horse town, with one euro how much do I get here, how to keep my photos safe and not lose them by accident… There are many things to think about, and I don't even talk about all the additional things you have to do/think about when you're running a blog while traveling…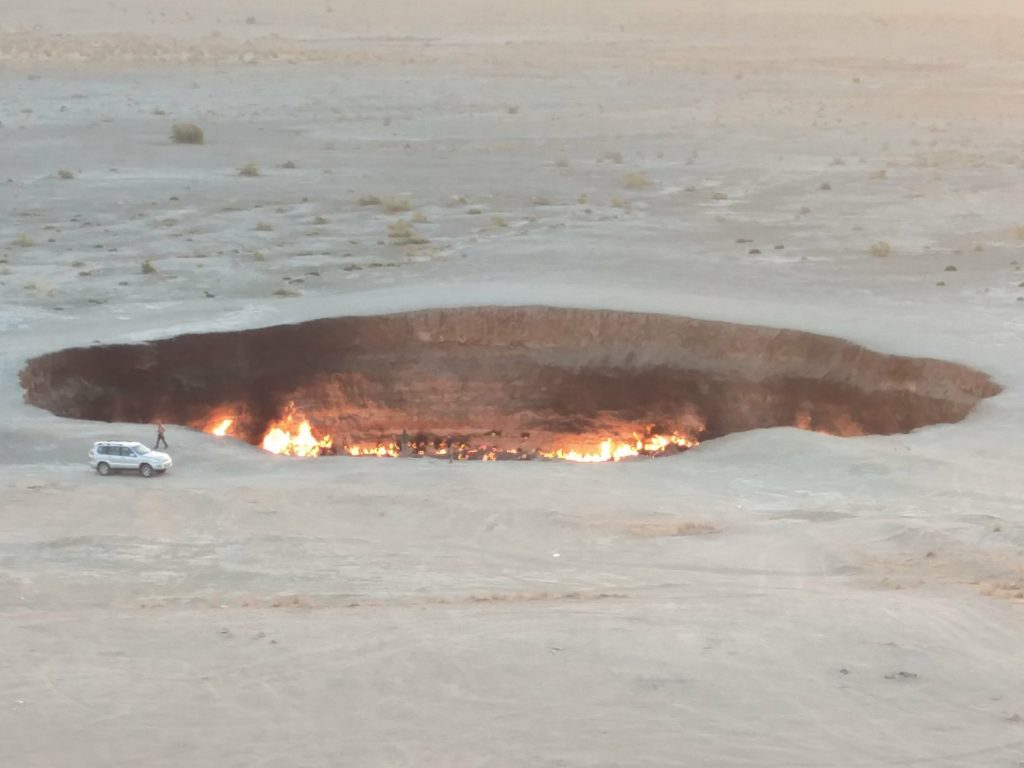 But fortunately, there are many travel apps to make travel easier for us, and have a feeling of freedom (liberté in french, hence the main pic!). Some travel apps are very popular among travelers, others a bit less but very useful. I'm gonna focus on the travel apps that I personally use, and which can be useful for you. I'm aware that some travel apps are very popular, but I don't use them, or rarely. I'll talk about them at the end of the article. Another trip is coming? Just holidays or for a few months on the road? Here's a list of useful travel apps! If needed, here are useful travel accessories!
Probably one of the most popular travel apps among travelers. Almost all the people I met on the road had the app on their phone. For those who don't know Maps.Me, it's a GPS. With this app, you can download the map of a city/a region/a country (when you have internet), then to have access to this map, even without internet. It's pretty much impossible to get lost with Maps.Me on your phone! You're hungry? Open the app, and type "restaurant".
Maps.Me will show you where you are, where are the restaurants around you, how to get there, how far they are, etc… It also works if you're looking for a hotel, a gas station, a supermarket, a bank to withdraw money, a hospital, a pharmacy… If you wanna go somewhere, type the name of the place you wanna go to, and Maps.Me will give you the itinerary from your current location, even without internet access. Maps.Me is very useful, however I prefer…
I'm more used to Google Maps, I prefer their interface and it's an automatic reflex for me to use it. And Google Maps' database is more complete than Maps.Me's database (I did a few tests!). Travelers use Maps.Me more often because everything is available offline, from the moment they downloaded the map. But many people don't necessarily know that with Google Maps, it's also possible to download maps from different places, and have access to them outside, even with no internet access. By the way, even without downloading a map and with no internet access, Google Maps shows you where you are, with a blue dot! It's one of those travel apps also useful in everyday life!
A website first, with its own app where you can book a flight, a hotel, and even rent a car. I only use Skyscanner for the flights. It's a very useful travel app! Either you are not very flexible : type your departure city, your arrival city, dates of flights and Skyscanner will find the cheapest ones for you. It gets interesting when you don't have obligations : type your departure city, your arrival city and select a whole month! Skyscanner will find the dates with the cheapest flights.
You can also type departure city + arrival country (did it already!), and Skyscanner will find the arrival airport where flights are the cheapest ones for you (example : Bangkok, or Phuket, or Chiang Mai). You can also type departure city + everywhere and Skyscanner will find the cheapest destinations! One of the travel apps I use the most, because I often reconsidered my itinerary when I noticed how I could save a chunk of money if I changed my itinerary, the dates of my trip…
For instance, from Seoul, I went to Japan for almost nothing thanks to Skyscanner! The flight ticket to Tokyo costed 250€, and by landing somewhere else in the country, in Kagoshima, I paid 50€ my flight ticket.
Another popular travel app. Xe is a currency converter. Nothing complicated, you have one euro and you wanna know how many rupees you're gonna get in Sri Lanka? Check on the app! You have a 3 somoni bill (yes, it exists!) from Tajikistan but you don't know how much it's worth? Look on XE! It's also useful if you wanna exchange money, you're able to see if you're getting ripped off (or not!), before accepting (or not!) to exchange your money. And this travel app is also useful if you need to exchange money from two foreign currencies. Converting currencies in your head becomes a headache, and XE is the solution! It works offline, but you need to have internet access to update the rates!
I think everybody knows what Couchsurfing is about. You are hosted by a local for free, and the local hosting you has the opportunity to exchange ideas with a foreigner about many different subjects (culture, language, food…). You can also, in your hometown, graciously host travelers. I didn't really use Couchsurfing to find a host, but for all the events proposed by Couchsurfing. The most popular event is the weekly meeting. One city, one bar, and the more the merrier (locals, travelers, expat…)! In some of those events, there are a few people, but I've already been to weekly meetings with almost 100 people! Perfect to meet people, give tips to each other…
But there's not just the weekly meetings. Free walking tours are also interesting. You have a walk in a city with a local for a few hours for free, and the local tells you some stories about the history of his hometown. There's a bit of everything in the Couchsurfing events (it depends a lot on the city where you are) : cooking classes, language exchange, yoga and meditation, bar crawl… There's also hangouts, where you can see who's available in the city to take a walk, have a drink… I don't use it.
Everybody knows Booking, that website where you can book your accommodation in the city where you're going to stay. This website has the largest choice in the world, and it's the one I use the most. But there's not just Booking! There are many travel apps to book your accommodation! If you travel in Asia, Agoda is specialized in the area. If you travel in Africa, Jumia Travel has the largest choice. If you don't have much money (or if you don't like regular hotels), Hostelworld is the expert when it comes to hostels! If you wanna compare all those websites to know which one is the cheapest, depending on the hotel you chose, Hotelscombined is for you! And if you wanna stay at a local's place, check all the options you have on Airbnb!
You need to have a Google account (Gmail) to use it, but Google Drive is very useful. In fact, not only as a travel app but also in everyday life. Google Drive allows you to store your documents online, in the cloud, and then to consult them online from any computer. Useful if you lose your phone, if someone steals it, if it falls in the water and is out of order… The phone is lost, but not the pictures!
We cannot really say it's a travel app, everybody's using it on a daily basis (at least in France). It's a messaging app, and thanks to Whatsapp, you can stay in touch with your loved ones. Sending text messages, audio messages, photos, videos… It's also possible to make phone calls, video calls… I think you already know 😀 I said Whatsapp but in some areas in the world, other messaging apps are more popular, and people don't use Whatsapp. In Iran, people use mostly Telegram, in China they use Wechat, in South Korea they use Kakaotalk, in Japan they all use Line… There's also Viber. And of course Skype.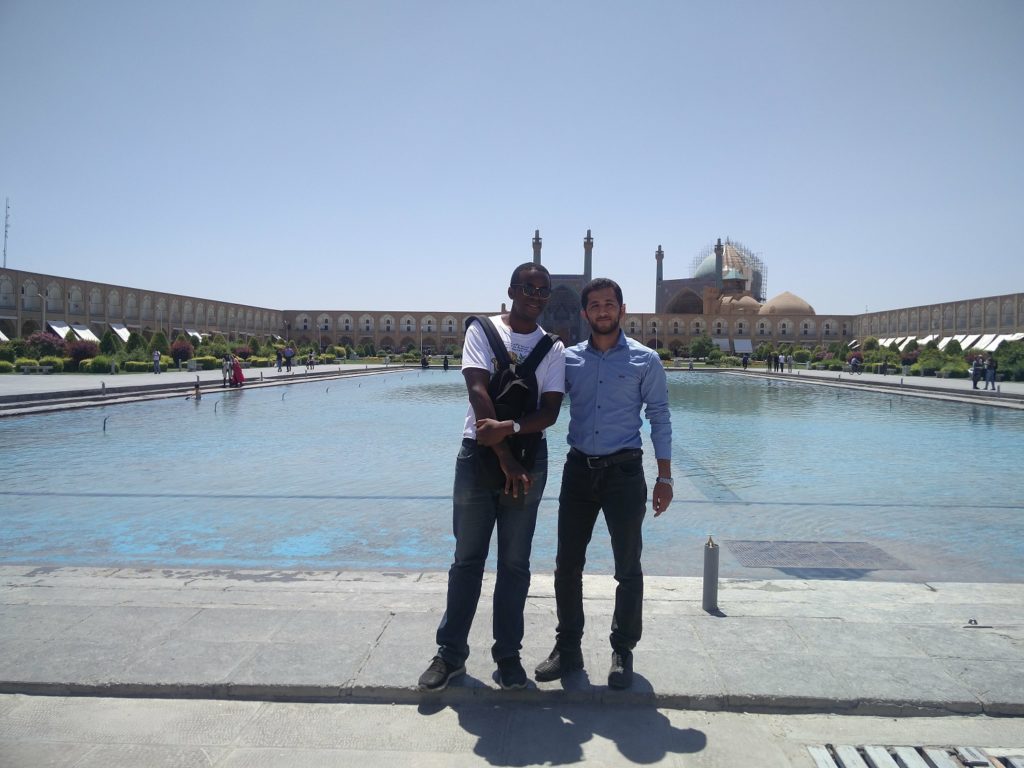 Once again we can't really say it's a travel app, people mostly use it in their hometown. In my case, it's rather the other way around. I almost never use it in Paris, but I realized on the road how Uber can be useful (don't forget they're all over the world). Fares on Uber are often a lot lower than the ones asked by regular taxi drivers, who try to rip off the rich tourists visiting their city.
About two euros a 40-minutes ride in New Delhi, also two euros a 30-minutes ride in Odessa… Seeing the success of Uber, several copycats saw the light of day in the world, even cheaper than Uber : there's Snapp in Iran, Grab is very popular in Southeast Asia, Lyftago in Czech Republic and Slovakia and there's even Pick Me in Sri Lanka, an Uber-like app but with tuktuk!
Download a VPN before hitting the road! Once again, you can use it in your hometown but it's very useful when traveling, for your online security. You avoid to potentially put your personal data online, available for malicious people. And most importantly, you avoid the problem of blocked websites in some countries, because a VPN makes the world wide web think you're using the internet from another country. In Iran and in Turkmenistan, Facebook, Twitter, etc… are blocked! With a VPN, you work around the problem. ExpressVPN is not free but I recommend it. Fast and efficient! Wanna know more about VPNs? Here's why use a VPN when traveling!
This travel app will be useful to long term travelers mostly. I realized that I hated doing nothing. And when you're going to face a 12-hour ride in a bus… There's not much to do. Thanks to Pocket, you can save articles you found online, and read them later on even without internet access. Perfect to keep you busy during those twelve hours in the bus. Copy the URL of the article, open Pocket, paste the link (until then you need internet), and you'll be able to read the article later on peacefully in the bus, even without internet. You can find all the articles you saved on your phone, your computer, your tablet… I always have something to read thanks to Pocket 😀
This travel app will be useful to the fellow bloggers. Very simple, thanks to Evernote, you can take notes. The thing is… After visiting a city, I post the article weeks later on the blog, and without notes, it's impossible to remember everything. A good thing about Evernote, the notes you write are saved in the cloud, meaning even if you lose your phone, your notes are still here, available from a computer or a tablet. It's possible to take written notes, but it's also possible to setup a reminder, save documents, a photo, an audio file… There's a premium version (you have to pay) with more features, but I don't need it.
Other useful travel apps
Many travel apps are popular among travelers, however I don't use them. I don't have the reflex, I don't want to, I don't get the point… Google Translate to translate almost anything. To this day, I never used it to make myself understood. I'd rather blather, it always works (sometimes you need patience!), and sometimes you create funny memories.
I don't use budget apps either. I did when I started this journey, but I always forget to write down that today I bought toilet paper for 10 lei, and a bottle of water for 15 hryvnia, and also a Kit Kat for 30000 rials. Oops no it was 25000, and I had two beers I think… Or three last night, shit I don't remember… Anyway I know I much I spend. But to the penny how I exactly spent my money, I don't know. Because I don't systematically write down when I pay for something.
However I often check my weather app, for the weather of course, the temperature of my next destinations. Freeletics to stay in shape on the road (but I'm having a hard time being steady). And sometimes Rome2rio to know the best way (and the cheapest one) to go from one place to another : car, bus, train, plane… Useful but not always effective, especially when you leave Europe.
All right! I hope this article has been useful for you! And that some travel apps here will be useful for you in the future!