Some links are affiliate links, which means if you make a purchase through these links, I earn a commission, at no extra cost to you.
"Oh it seems like you're having fun in the Gili islands! You're so lucky to travel!" "Oh really you went horse riding in Kyrgyzstan!? So lucky!" "What the hell is this hole in the desert you saw the other day!? Oh man, you and your travels… You're really lucky!" All those comments, and many more, I heard them. That's what some people told me during conversations, or sometimes I was getting messages telling how lucky I was to travel the world. At first, when I was hearing those things, I was politely smiling. But the more I was hearing "You're lucky to travel the world", the more it started to piss me off! Cause… yeah, traveling the way I do, you cannot say it's luck. Lemme explain myself.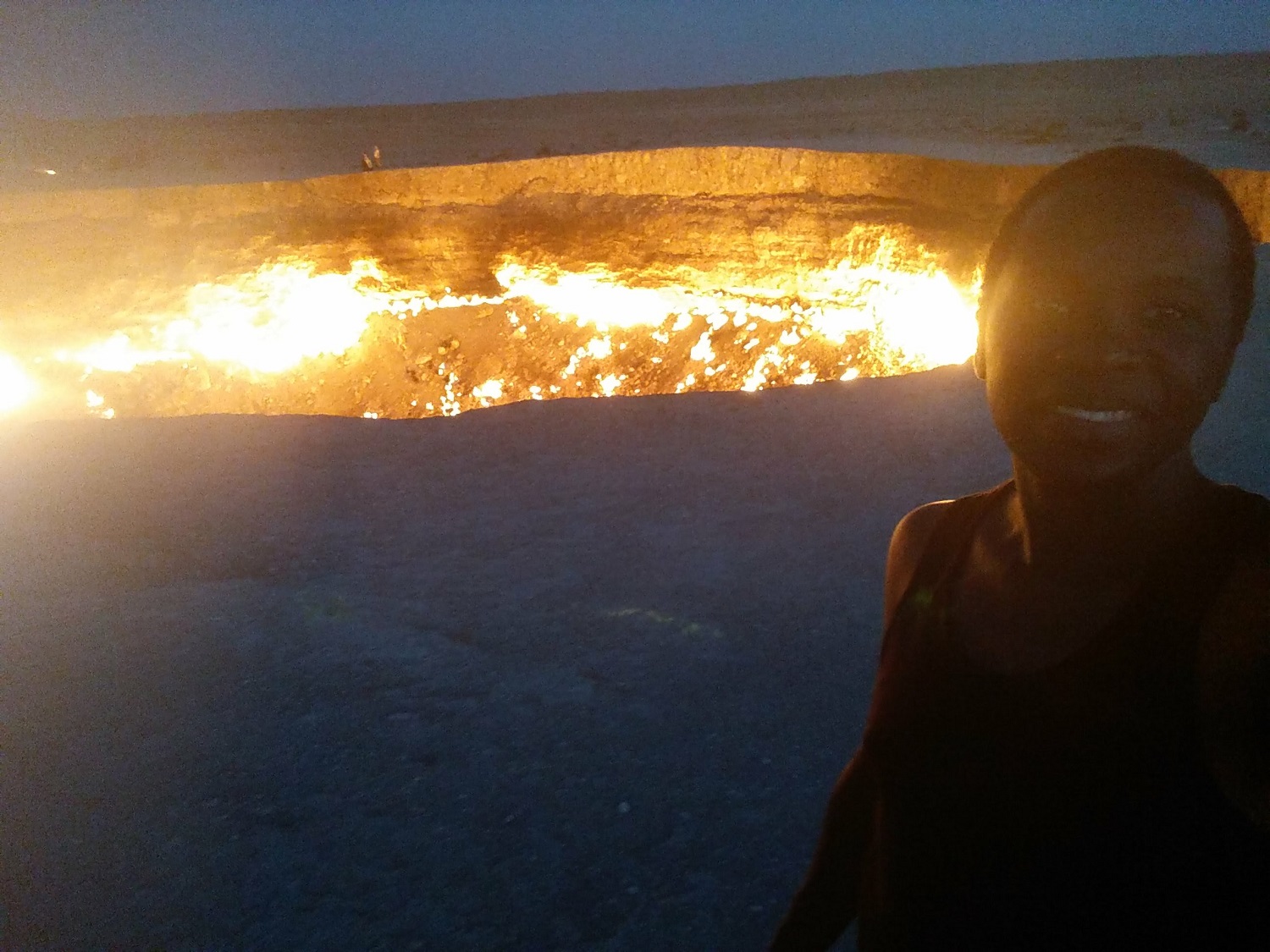 No, I'm not lucky to travel the world
Quite regularly, when I talk about my trips, I hear "So lucky!" "You're lucky to travel the world!" But people tend to forget something : traveling the way I do, didn't drop on me. Nobody gave me a magic ticket to gallivant from one country to another one. If it was the case, then yeah, I could say it's luck. Long-term traveling is a choice I made. And I made this choice on my own. No one told me "Go travel the world, you're gonna love it!" No no, after my layoff (for economic reasons with other colleagues), I decided to travel solo for some time.
So after the layoff, no one told me "Hey you! It's your lucky day! You're gonna travel the world! Pack your stuff, you're leaving next week!" You get it, traveling the way I do is a choice, and it has nothing to do with luck. No, I'm not lucky to travel the world, I chose it. And I made it a priority. When people tell me "I'd love to do the same", I respond "Just do it then!" This is usually when I hear the first objection, the money! "I'd love to, but it's very expensive to travel…"
Traveling is not that expensive with proper preparation, and that's what I tell all those skeptical people. When you make the decision to travel, you have to check your spendings : limit to the minimum the nights out at the bar or the restaurant, cancel your various subscriptions (the gym, Netflix…), stop the shopping sprees, take a look at your spending habits (for instance make a list), find ways to trim your expenses, and if possible open a savings account for your travels to come…
In my case, I don't attach much importance to material goods : I don't have a car, no mortgage (yet), I don't care about having the latest iPhone, I don't have a Netflix subscription, I don't lead a lavish lifestyle… It's a choice but a also a way of life. When you hit the road, there are many tips to spend the least amount of money, but it's another issue. Unless you love luxury, you only sleep in palaces, you eat in the fanciest restaurants in town, and you just want to get around by taxi, traveling isn't necessarily expensive with proper preparation. And it's definitely not reserved to an elite making a shitload of money. Really, it's doable.
When the excuses are not about money, it's either "I don't have time" "I can't get time off work" or "It's too complicated…" Even when I suggest solutions to these people, they don't try to get things done. The problem with people telling me how lucky I am to travel the world, is that they often hide behind the real reason preventing them from hitting the road : fear. They're scared to hit the road and hide behind excuses like money, time, how complicated it is…
They're waiting for the right time to travel… Not necessarily realizing that the perfect moment, when all the conditions will finally be met, will never come. Those people are scared to get out of their comfort zone, and they watch those who travel, saying "How lucky you are to travel the world!"
Most of the time, that's what they say after watching pictures published on social media. Don't forget social media often shows the positive side of travels, and nothing else. Those who personally know me already know, but I'm not much into Facebook, Instagram… and I don't sugarcoat my life on those platforms. But most of the time, people only show the tip of the iceberg, let's not forget it.
Over time, I met more and more travelers, and I realized those whose really wanna travel, make it happen! When you want to go, you just go, full stop! And I'm not just talking about solo travelers! I met families (parents and children) long-term traveling, couples over 70 hitting the road, I met a guy using crutches and I even met a blind woman who was traveling with her boyfriend (he wasn't blind). In those cases, age, kids, disability weren't obstacles to their will to travel the world.
Once again, it's all about choices, they made their decisions. The hardest thing to do, is to leave. Once you start hitting the road, it gets a lot easier. Yes, you're spending money, but man, all the memories, the new friends you're gonna make, all the experiences, no one's gonna take that away from you. As they say "Travel is the only thing you buy that makes you richer".
The thing is… When I hear "Oh you're lucky", I feel like this comment diminishes all the sacrifices made to start long-term traveling : the potential career, the comfort, the daily routine, the absence of friends and relatives… A lot of people complain about their daily routine, their job… But how many of them do something to shake things up? And I'm not even talking just about travel! But you have to take risks and get shit done in order to move on. As they say, you miss 100% of the shots you don't take!
You have to "create" your own luck, you have to provoke it. "But you're so lucky, you learn new languages so quickly…" Again, practicing different languages in Paris is a choice I made, it has nothing to do with luck! I didn't wanna have a hard time communicating with people on the road. Most of the time, those who say I'm lucky to travel the world have a mindset issue and/or a spending issue.
Anyway, when I started traveling, the more people were telling "You're lucky to travel", the more I was getting irritated. But over time, I started thinking again. Indeed, I was visiting more and more countries, and interacting with locals coming from cultures so different from ours, and at the end, I was like… actually I think I'm lucky to travel the world. Why did I change my mind over time?
Actually yeah, I'm lucky to travel the world
I remember this young Indonesian guy in Kuta, he was a waiter in a restaurant. The food was delicious, and I was going there on a regular basis to eat (alone). He was serving me food, and we were talking about everything and nothing. I ended up getting on well with him. One day, he told me "We see a lot of people like you, coming from Europe or Australia, and traveling for several months, here and in the neighboring countries… How long are you going to travel for?" I've never felt comfortable telling the local population I'm long-term traveling, especially seeing their daily life… So generally, I lie "I'm in Indonesia for three weeks, then I'm going back home in Paris" He started thinking, and he asked about my itinerary in Indonesia. And then "How much is a round trip ticket from Paris???" I don't remember what I told him, but I made up an amount. It blew his mind "Wow! Over there, you have the means to pay ALL THIS to come over here, and to stay for three weeks without working? Just traveling!? You're so lucky!!!"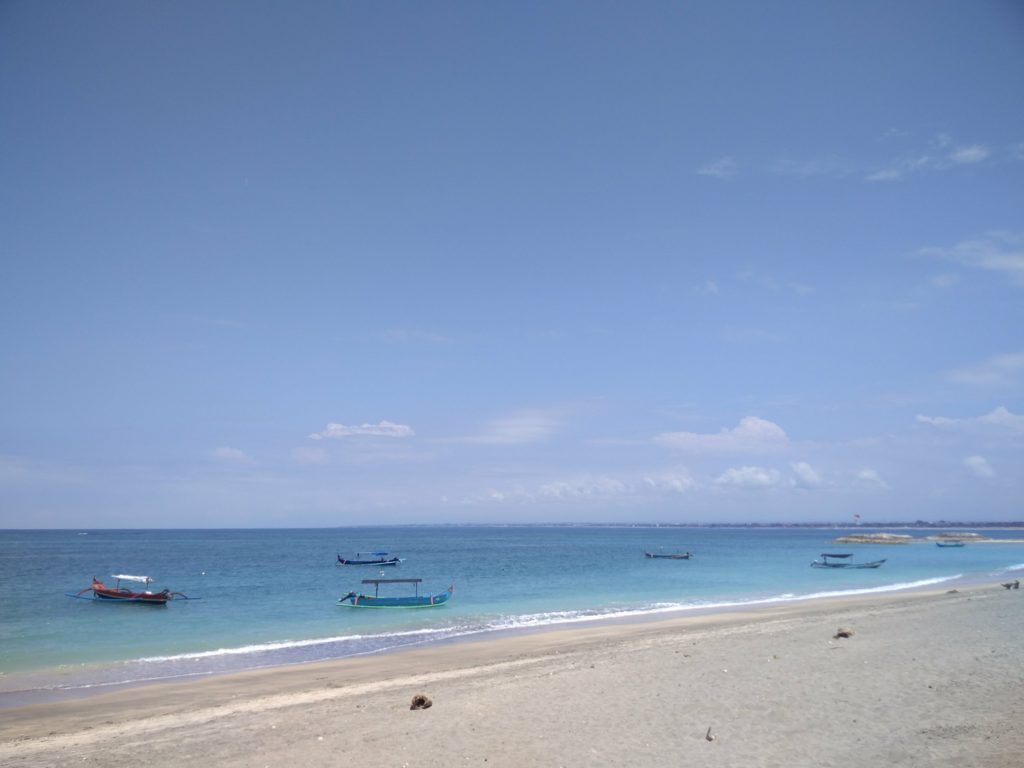 I have to admit I didn't know what to say, and I felt a bit uncomfortable. At the time I had already re-evaluated my reasoning about the luck to travel, but at this exact moment, I had to face the reality : yeah I'm lucky to travel the world, I have luck since I can travel! I was saying earlier that traveling is about priorities and making choices, and it's not wrong. The thing is, many people on this planet don't have the luxury to have the choice, and traveling is probably one of their last priorities. Eating a good meal, drinking, having a roof over their heads, clothes to wear, feeding their families, taking care of their aging parents, those are their priorities (remember Maslow's pyramid?). In some cases, they just live from day to day…
This is when I realize not everyone can travel, and I'm a privileged person. Even if they're dying to travel the world, it's just not possible for them. My trip represents months of salary for them, an inaccessible dream. And let's not forget that in some areas of the world, they just have a few days off per year…
It's impossible to deny it, I'm lucky to be born in a rich country, I didn't choose it, and that's a big difference! Being a French citizen, I live daily with a strong currency on a global scale, the euro. This currency, and the standard of living we have in France, allow to travel in many places without breaking the bank. With our euros, we can do a LOT of things in poorer countries. For that reason alone, I can say I'm lucky, this is not the case for a lot of people. Being French, I have a strong passport, which allows me to visit 165 countries without applying for a visa (source : Passport Index). Therefore I go through customs smoothly (in theory!).
And what if I had a Haitian passport, my country of origin? The number drops to 61 countries only visa-free. Even with a lot of money, it wouldn't have been easy. When you have to apply for a visa with a Haitian passport (or a passport from a poor country), you enter a fierce battle to get your visa, unlike a Westerner applying for a visa to go somewhere on vacation. They ask for your bank statements, a return ticket, they investigate about your job, they ask all kind of questions to make sure you're gonna come back. It ain't easy for everyone…
There it goes again when they finally arrive at the customs. I saw it, some customs officers completely disrespect travelers with a "weak" passport. Some things Westerners never have to go through, everything is so easier. When I think about all those perks we have, I have to say I'm lucky to travel the world. I'm lucky to have a passport without much visa restrictions, and I'm lucky to come from a rich country, which is not the case for everyone.
Until now, I wrote about how lucky I am since I come from a rich country, it's easier, etc… But even for a Westerner, I can say I'm lucky. First off, I'm in good physical health. I can get up, walk, hike, bike, wander around the streets in full autonomy. I can see, I can hear, and I can express myself in a normal way. I don't have to ask if there's an elevator or a wheelchair ramp when I visit a tourist attraction. All those things make me realize I'm a privileged person. I don't have allergies either. I don't have real family obligations (I'm not talking about having kids because it's not a good excuse, but for instance having to take care of family members).
Getting into debt to pay your studies, paying for some of your parents' expenses, support financially your family members… It's a reality for many people. Some people face great debt and it's not their fault… It's a good thing to say you worked hard to travel the world, but don't forget it's a lot easier to save money when your parents paid for your studies, your rent, your groceries, your phone bill, etc… Traveling is out of reach for many people. The problem is… When I hear "Oh you're so lucky!", it usually comes from people like me, who can do it too if they really want to. People in good health, who have money, with no family obligations and who can take the plunge if they really want to.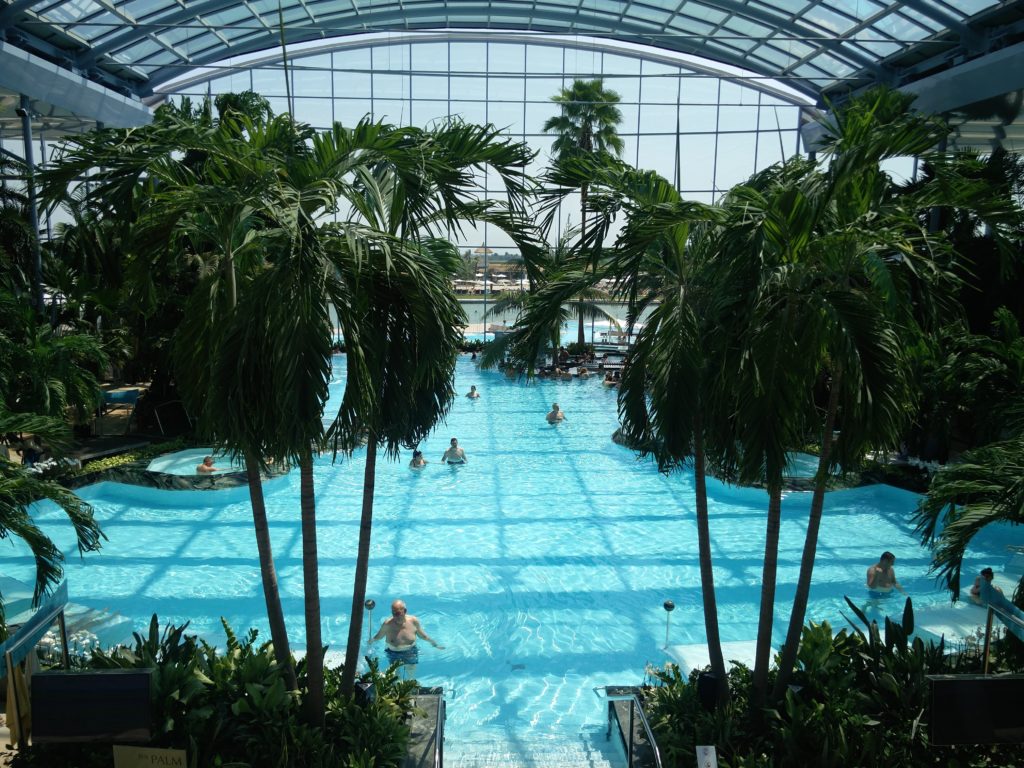 Am I lucky to travel the world?
So… Am I lucky to travel the world? I guess I am. Does it annoy me when people tell me that? It depends who made the comment. But one thing for sure, unlike what I read here and there, I'll never say that everyone can travel. It's not true. Very few people can leave it all behind and hit the road, knowing friends and family are waiting for them back home. And very few people have the option to save money to travel (and not to pay the rent, food, or medical bills). So yeah, I'm lucky to travel the world. And unfortunately no, not everyone can travel. Not everyone necessarily wants to travel, and not everyone is made for travel. But it's another debate.
What do you think? Are you lucky to travel the world? Or is it all about hard work and perseverance? Let me know!