Some links are affiliate links, which means if you make a purchase through these links, I earn a commission, at no extra cost to you.
No gibberish, I'll go straight to the point. I didn't like at all my stay in Bangladesh, precisely in Dhaka, the capital of Bangladesh. I had planned to stay more or less two weeks in the country : arrive in Dhaka, visit the tea plantations in Srimangal, hang around the Kaptai lake, see Chittagong, and also Cox's bazar, the most popular beach resort of the country. I finally left after six days, and I only stayed in Dhaka. I checked the places to visit in Dhaka, but I can't tell I liked my stay.
Just to make sure I'm clear, I'm not saying "Don't go there, this is a shitty country, etc…". I'm repeating myself but you're reading a blog, not a travel guide. And in this blog, I write about my experiences on the road. If I like a place, I write about it. If I don't like a place, I also write about it. And regarding Dhaka… I really didn't like it. It didn't happen since Kiev in Ukraine…
Some people told me I was a bit harsh with a poor country, others told me a country doesn't boil down to its capital and that "you should have been elsewhere in the country, too!". Oh and some people told me that even for the Bengalis, Dhaka is a chaotic city. But feel free to go if you're attracted by this country, I saw on the internet that other bloggers really liked Bangladesh. Anyway, enough talking, lemme explain myself.
Description of Dhaka
Before talking about the places to visit in Dhaka (that's what you want to know!), let me tell you exactly why I didn't like my stay, and my experience there. Bangladesh is one of the first countries where I really had a hard time finding reliable information. Very few tourists go there, bloggers are usually not attracted by this country either. The few bloggers who went there, as is often the case in the travel blogging thing, loooved the place, wonderful, people so nice, blablabla… It was a bit difficult to prepare properly my stay, but I overcame the lack of information.
And my first contact with the Bengalis was at the Kathmandu airport, waiting for our plane going to Dhaka (I know they were Bengalise because apart from a few ones, the whole plane used the national citizen line at the customs in Dhaka). The voice of the airport announces that we need to get ready, because the boarding will start very soon. I was about to get up, but I finally decided to sit back down. Because after the announcement, in like fifteen seconds, the line looked like this :
Guys literally all squeezed in together. Knowing myself, I'd be fucking pissed to have someone else glued to me like this. It seems that it didn't bother them. The notion of personal space is different there, it must be cultural. Anyway, I let everyone get in the plane, and I was the last one to board. You need to know something, in the picture you can roughly see 20 people. But there were actually 300 people, the same way, all squeezed in together, and the line was like dozens of meters long. A girl I know in Paris told me "Holy shit, those guys are humping one another! I guess you understand what we, girls, have to endure in the subway in Paris! It's the same thing, there's always a perv trying to rub against you!" OMG yes now I understand…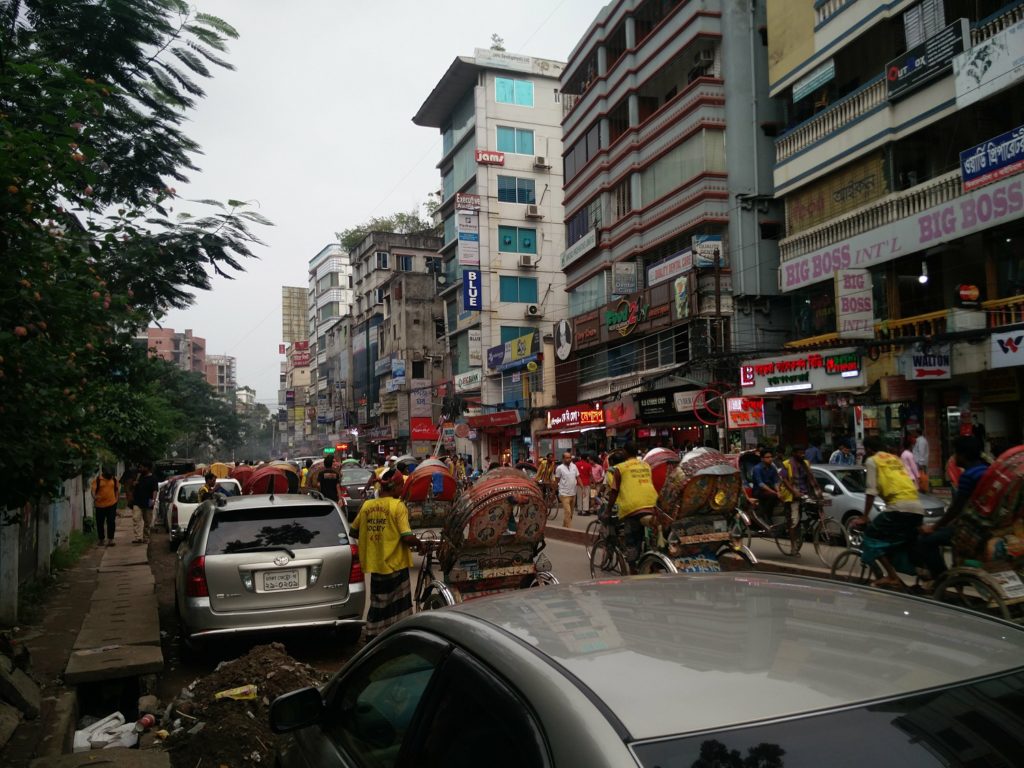 I finally arrived in Dhaka, the capital of Bangladesh. Bangladesh, as we know it today, used to belong to Pakistan (it was called East Pakistan, separated geographically from current Pakistan by India). In 1971, with the support of India, the Bangladesh liberation took place, East Pakistan became independent and is now called Bangladesh. Its capital will be Dhaka! Bangladesh is a country with one of the highest population density : 170 millions inhabitants for a country barely bigger than Greece (the few countries with a higher population density are the tiny ones like Monaco, Singapore, Malta, Maldives, Bahrein, etc…). Anyway, with this population density, I guess they're used to be all squeezed in together, and it might explain the waiting line at the airport…
One of the first things I noticed when I arrived in Dhaka : there's almost no women in the street. I remember I made the same comment to myself in New Delhi, but it was worse in Dhaka. Women are present, they're just not visible. The few ones I saw were running shops outside or in the mall. By the way, Bengali women are not very tall. But apart from the storekeepers… Almost only men. Check the picture of the waiting line above again, there's not a single woman. I decided to count, out of 300 people boarding, I spotted five women. In the street in Dhaka, it was the same, just men…
I'm used to it now but in Dhaka it was really special : the locals kept staring at me, gazes glued to me. As I said, locals were already staring at me in Central Asia, in Iran, a bit in Eastern Europe and also in India. But here in Dhaka, it was too much. It wasn't the admiring and friendly look like in Central Asia or Iran, nor the surprised look like in Eastern Europe (it's normal, they rarely see a black person in real life in the street!). No, this time, the stares were a lot less friendly, from guys ready to confront me. Several times, some guys (old ones only) were staring at me and moving their arms up and down. If anyone knows what it means… Oh and a local told me "You have a problem?" from his tuktuk passing by.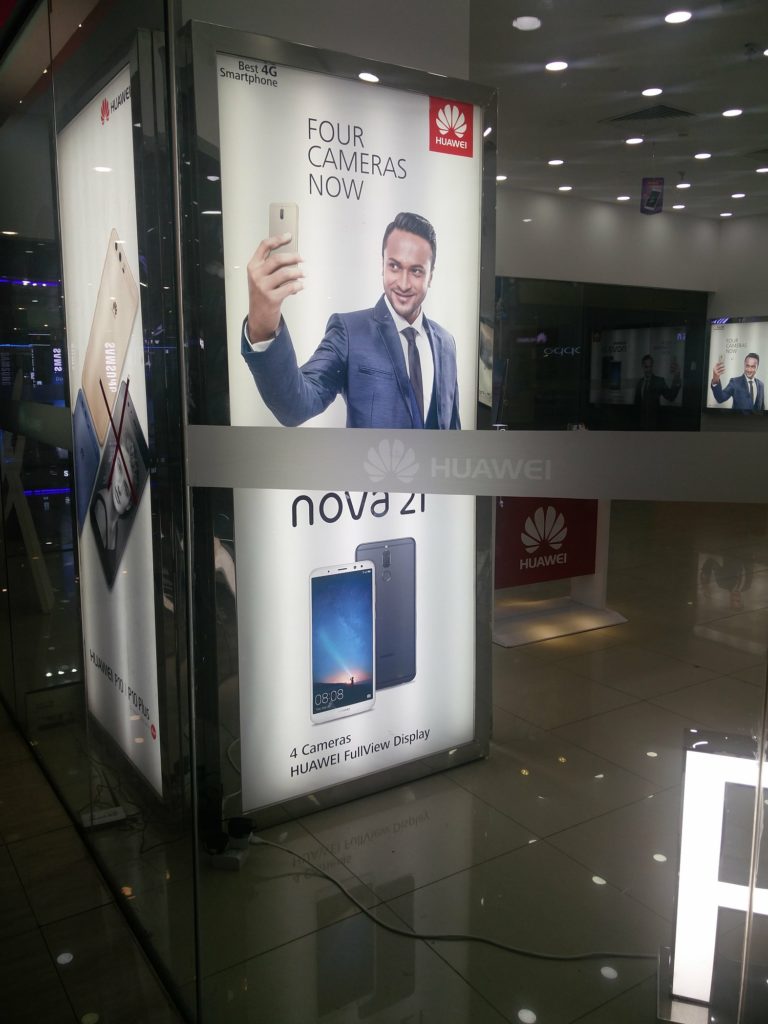 Since we talk about tuktuk (they called them CNG in Bangladesh). It reminds me that the traffic in Dhaka is hardcore! Worse than India! Just like Tehran, you need to check everywhere before crossing the street. This is a real chaos, horn blasts, pollution… By tuktuk, it took one hour and forty minutes to travel 12 kilometers (7.5 miles). I would have been faster if I had gone jogging! I was talking about the population density and I can tell : there are people EVERYWHERE! 17 million people live in Dhaka and its conurbation and with all those people outside, it's impossible for me to take good pictures.
In Nepal, I wasn't worried. Not too many people, and the locals were not really staring at me. Here in Dhaka, it was every single person, all the damn time! Men, women, young, old… I went to a grocery to buy a few things (there are shops everywhere!), and slowly, a small gathering formed around me "Where are you from? What are you doing here?" A bit stressful… And I was also frustrated just like the days I was in Delhi, Agra, and Jaipur in India : Bangladesh is the kind of countries where it's difficult to have real interactions with the locals, and I don't even talk about women, it's pretty much impossible to talk with them.
Oh and I almost forgot to talk about it. Dhaka is a dirty city. Very dirty. Garbage all over the place. I thought it was worse than New Delhi. Be prepared. It didn't help, but it rained for a few days during my stay. Therefore there was mud everywhere. Like in Pokhara, they all spit on the floor, clearing their throats with an unbearable noise before expelling their gob of spit. I already smelled it would be dirty as soon as I landed, at the airport. I was looking for a bin to throw a paper away and I'm serious, two employees from the foreign exchange counter, seeing I kept wandering around, told me "No worries, put your paper down, on the ground". They repeated it and insisted when they noticed I didn't want to throw the paper on the ground…
I wasn't really struck by this but let's face it, Bangladesh is a poor country. I saw many homeless people in the streets of Dhaka. And big surprise, I saw some black guys there. Very few but I met some. Students coming from Nigeria, who were surprised to see me walking by myself outside "Be careful, especially in the evening. Some locals might be looking for trouble. We never walk alone, always small groups of two or three people". They're probably right, I was in a tuktuk and a guy walking called me "Kalu! Kalu!" ("Nigger! Nigger!"). Yep, it already happened three times in India, and it started again in Dhaka…
The lack of women outside, the garbage, people staring at me like a circus freak, the chaotic traffic… You understand why I lost my motivation to do a 10-hour ride in a bus to go elsewhere in the country. Fortunately, everything is not negative in Dhaka, far from it. All right, they stare at me, but no one bothers me to sell me useless shitty stuff (unlike India, Sri Lanka or Nepal).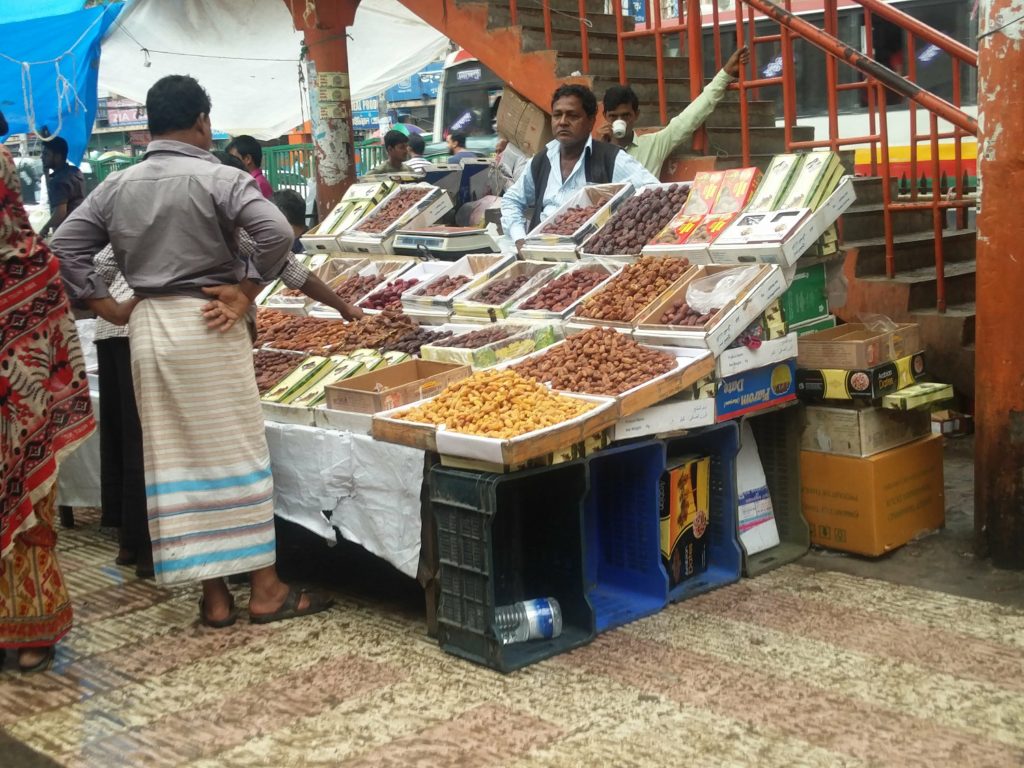 As you might imagine, life is cheap there, I had a dish and a drink for around 1.80€. Some people greeted me in a friendly way, some teens timidly asked me if they could get a picture with me, and they gave me some tips about the city. And I can't forget those two Bengali girls who were staying at the same apartment as me. We talked and they were very kind. I also can't forget the guy working in that apartment, an open-minded Bengali guy who gave me advice about Dhaka. And of course the manager of the restaurant located two minutes away from the place where I was staying. He was very smiling and also open to talk, and so was his 6 years old son. Not everyone was hostile towards me, far from it, but too many people didn't seem happy to see me.
It's not a surprise, there are very few tourists in Dhaka, and in Bangladesh in general. I didn't see any tourists outside, not even one! There was a couple from Scandinavia, a Brazilian guy and a girl from Malaysia in the place where I was staying. They were the only tourists I saw, and it was always in the apartment. Outside, not a single tourist! Cause or consequence I don't know, but there's not many places to visit in Dhaka.
Things to do in Dhaka
Lalbagh Fort
Therefore I just wandered in the streets of Dhaka, especially in the south of the city, supposedly more "touristic" (everything is relative). I passed by the Bahadur Shah Park, the Armenian church, the botanical garden, a few mosques and temples and the Lalbagh fort. It's 200 takas (2 euros) to get in, and the fort is surrounded by a big garden. A lot of teens relax there, and I also spotted a few couples. The fort was lively when I was there, because there was an event with the cricket team of the city, the Dhaka Dynamites!
National parliament house of Bangladesh
This is the largest legislative complex in the world. It was completed in 1982, and it's divided into three parts : main plaza, south plaza and presidential plaza. It's surrounded by gardens and an artificial lake. You can stay outside and admire the architecture of the building, or decide to get in. In order to get in, you have to fill a form clicking here at least a day ahead.
Dhakeshwari Mandir
It's an Hindu temple, and Dhakeshwati means "goddess of Dhaka". The temple is owned by the government and was built in the 18th century. The temple looks modern but it was destroyed several times, notably during the liberation war in 1971. It's free to get in.
Ahsan Manzil
Also known as the pink palace, it's one of the main tourist attractions in Dhaka. The architecture reminds of Europe because for some time, it belonged to French merchants. It's a complex with a main building and a large garden. It belonged to the Nawab family, and you can now visit it, although the interest is really in the building itself.
Curzon Hall
It was built in 1904 and named after Lord Curzon, the viceroy of India of the time. This is where you'll find the university of Dhaka. It's well-preserved and the architecture is beautiful. It's open to anyone, feel free to go there.
Bangladesh national museum
If you wanna know more about the history of Bangladesh, head to the national museum. You'll find out how they obtained independence, you'll learn about plants and animals in the country, ethnic groups, work of art…
Baitul Mukarram National Mosque
Completed in 1968, it's considered the national mosque of Bangladesh, it can accommodate 30000 people! It's the 10th largest mosque in the world! Unfortunately, you won't be able to get in if you're not Muslim, but you can admire the building from the outside. In Dhaka, you can also visit Star Mosque. You can get in even if you're a non-Muslim.
When I started my trip in India, in New Delhi, I also had to face the lack of women, the poverty, the traffic, the stray dogs, etc… But unlike many people, I didn't hate Delhi, there were places to visit, and I made local friends. I knew perfectly well that there were very different places in the country and I wanted to see. But in Bangladesh, unlike India, it was impossible to know what to expect leaving Dhaka, because of the lack of information. And I didn't see myself spending hours in a bus, to live the exact same thing in another city in Bangladesh. The few ones who went to Bangladesh loved it, it was awesome, etc… Not reliable enough for me. I decided to leave.
The icing on the cake was in the plane, leaving Bangladesh to go to Yangon in Myanmar. First, there was no safety instructions from the cabin crew before taking off. Not a big deal. But most importantly, for the first time in my life, I saw cockroaches in a plane! During the flight! Having a nice little walk on a seat! All right, we don't always win when we travel, and my experience in Bangladesh wasn't the most positive I had. It happens, it's time to move on and visit new places.
How to get to Dhaka
You'll probably get to Dhaka by plane. Click here to check the latest flight prices.
Be careful, before getting your visa, you'll have to show the immigration an onward ticket, otherwise they won't let you enter the country! I didn't have an onward ticket… And they still let me go 😀 Some blathering, a few jokes, a little bit of French and some pertinent questions about Bangladesh to the custom officers and they stamped my passport 😀
Check the visa policy of Bangladesh here. All Western countries can get a visa on arrival if you arrive by plane (most likely) at the Dhaka airport. You'll have to pay 50 US dollars or 4200 takas.
Citizens from Israel cannot go to Bangladesh. They can't even transit via Bangladesh.
How to get around in Dhaka
You'll have to take tuktuks because the city is huge. Always negotiate before getting in the tuktuk! If you're in the south of the city, you'll be able to walk a bit to visit Dhaka. If you're in the north, you'll have to take tuktuks!
Where to stay in Dhaka
I stayed at Golpata Bed & Breakfast, and it went very well! It's a small apartment. Click here to book your stay. There's also the Hotel 71, a mid-range hotel, that travelers really like. Click here to book your stay. If you're into luxury hotels, go to the Intercontinental Dhaka. Click here to book your stay. Otherwise click here to check what are the hotels available in Dhaka. You'll notice accommodation is expensive compared to the neighboring countries, since tourism is not very developed in Bangladesh. You don't always get what you pay for.
Finally, if you prefer to stay in an apartment, click here to check the apartments available on Airbnb.
Other things to do in Bangladesh
As I said, I just visited Dhaka, but you can go elsewhere! Apparently Srimangal is a beautiful place, so is the Kaptai lake. Cox's bazar is the most popular beach resort in the country, and this is where all the locals go. I talked to the owner of the apartment where I was staying (a German woman, in her sixties, who's been spending several months a year in Bangladesh for the past 13 years). I questioned her about Cox's bazar. She told me the beach is nothing special for us Westerners. But for the Bengalis, who are used to live all squeezed in together in the city, Cox's bazar is exceptional!
Dhaka travel tips