At first this article was supposed to be called "Is Eastern Europe safe?". But slowly, this blog gets more and more readers (yesss! :D), and now I get messages on occasion from people I don't know. Lately, the messages I got were among those lines "Hey! What you're doing right now, that's cool! It takes courage to travel alone in Eastern Europe. I'm about to travel around Eastern Europe, I'm black and I've never been there. I was wondering… You don't have any problems? Is it safe? Are they racists towards black people? It's not dangerous? I hear things about this or that country in the area, so I don't really know…"
Hmmm… I understand the fear of racism. I also heard a lot of things about Eastern Europe, and a few people around me also made comments before my trip "Why are you going to Hungary? Their government is run by their far-right party, and they have an anti-immigration policy. You're gonna have problems." "Heard about the Belgrade football club? Their suporters are all hooligans. If you run into one of them, you'll get in trouble so avoid going to Serbia." "Don't be fooled by a beautiful Romanian girl. She'll flirt and hit on you just to go to your hotel with you. There, she'll put drugs in your drink and before you know it, she's gone with all your stuff…"
Yeah and I'll also be locked up in a basement by a Czech gay rapists gang. As you might imagine (especially if it's not the first article of this blog you're reading), yes it's safe to travel in Eastern Europe when you're a black person. And I'm travelling solo… I wanna say people watch TV a little bit too much. Sensationnalism draws attention and of course, it sells! And those who think they know better than everyone else usually don't travel at all, or rarely, they've never been in the area…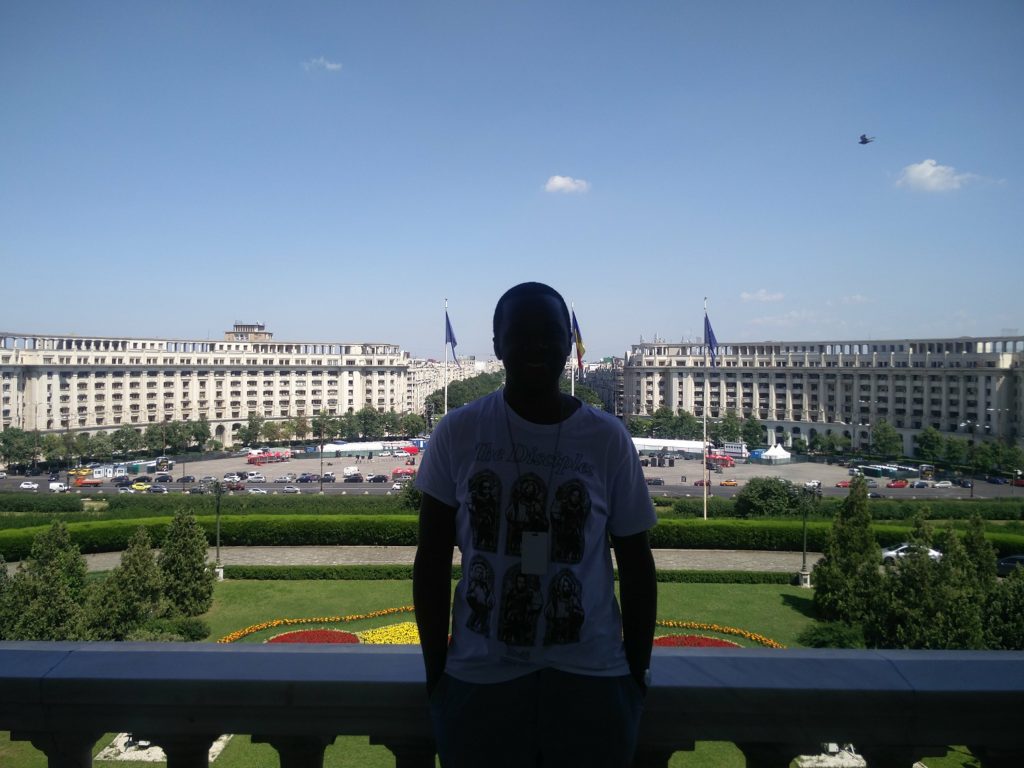 I left Paris and I started my long term trip in Eastern Europe exactly because it was an area I already knew. Before this trip, I've already been to Prague, Bratislava, Budapest three times, Belgrade and Bucharest. Oh, and I've also been to Croatia and Montenegro. Therefore I started knowing where I was going.
There's no (actually there are very few) black guys in Eastern Europe. Therefore inevitably, when you walk around in the streets, most people will stare at you. Especially little kids! Yeah, that's what it's like to be traveling while black! People will point at you, friendly wave at you, some of them will smile at you. As for the adults, they'll watch with surprise, and then they'll keep doing whatever they were doing. Some of them will ask for a picture, but it's not common.
A girl from Hungary told me "Everyone is free to think what they want about this music, but hip hop is very popular in Eastern Europe in general, and this music had a huge positive impact on the way you guys are perceived here. We're glad to see you're visiting our countries. It was a lot different 15-20 years ago. To us, black people are cool, bon vivant, funny, etc…"
And also good dancers, sporty and of course womanizers huh? I can't tell you how many times I was asked if I was a footballer on holidays (seriously it happened in almost all the cities I've been to!). I can't tell you how many times someone in bar grabbed my arm in a bar and said "Come on! Go to the dancefloor! You know how to dance!" Lemme sip my drink… And all those guys in the streets asking me if I wanna go to a strip club, if I wanna get cheap girls, or the ones asking me where are the hottest girls in the city, etc…
This hip hop thing, I think the Hungarian girl is right. I often heard "Wassup bro?", "Wassup homie?", people spontaneously coming at me just to shake hands, or "High five!" with a big smile. But I also heard "Hiii my nigga!". The intention is clearly not bad but I have to explain them not to use this word, it's full of meaning, etc… "But… Don't you call each other that way? I don't get it…" So I have to debate, but they end up understanding "All right I'll stop using this word, I don't want to hurt you."
And what about a black girl traveling solo? I met three black solo female travellers. One in Moldova, she was from the US. After spending a few months in Southeast Asia, she decided to travel around Eastern Europe, by herself (Croatia, Bosnia, Kosovo, Serbia, Montenegro, etc…). She had absolutely no problems. Some local guys she met made lewd comments, she was being fetishized. But that's it. Same for the two other ones. I met the first one in Bratislava, and the other one in Bucharest. They also both met some smooth-talkers trying to flirt, but they were safe.
A few clarifications : it's safe to travel around Eastern Europe as a black person BUT I haven't been to Russia, where you hear the worst stories regarding racism towards black people. And I wouldn't say Ukraine (especially Kiev) is completely safe. At times I didn't feel like I was welcome in the city.
Another thing : people usually stare at you with surprise BUT as a black man, if you walk in the streets with a local girl, looks won't be the same. People will not stare at you, but they'll stare at the girl walking next to you. From head to toe, they'll look hard at the girl… It happened in Prague, Budapest, Belgrade and Bucharest. I'm not sure they like when you hang out with one of "their" girls…
Anyway, we are safe, even in remote places like Cricova, and as I said earlier, I'm travelling solo. Just like everywhere, follow the rules and don't do silly things and you'll be fine. If that doesn't bother you being stared at on a regular basis, it will be ok. Some people will make comments between them, not discreetly at all, when they'll see you passing by, smiling or even laughing sometimes. If that doesn't bother you ignoring them, you'll have no problems!
Eastern Europe travel tips
Some links are affiliate links, which means if you make a purchase, I earn a commission, at no extra cost to you.