Some links are affiliate links, which means if you make a purchase through these links, I earn a commission, at no extra cost to you.
Before reading the article, be aware that I wrote a 200+ pages book about traveling as a black person. Click here for more info.
I wrote several times on this blog what it's like traveling while black : going through immigration takes longer, the locals stare at you in some areas of the world, locals who want to get a picture with you, people asking about your origins ("where are you really from?"), the ridiculous comparisons with black celebrities… Yes my skin color is an integral part of my travel experience. But I haven't written yet about the black Westerner travel privilege, compared to the black African who travels.
What is the black Westerner travel privilege
During my numerous trips, I made a sad observation, quite hard to accept and to realize. Unfortunately, it's not just a feeling. I talked to several fellow black travelers, and it seems like this fact is true. When traveling, the black Westerners are treated differently than black Africans. Actually, in some countries, black Westerners who travel are treated better than black Africans, who are also traveling.
Yep, apparently black travelers are not all equal. Obviously, it doesn't happen everywhere but I noticed that sometimes, black Westerners are welcomed with open arms while black from Africa suffer racism and persecution. It starts as early as the immigration at the airport, just before officially getting in a country.
Different treatment at the immigration
Although we, black Westerners, take more time to go through immigration than white travelers, we can feel the immigration officer relaxes when he realizes he's facing a black person coming from a Western country. It's even more obvious when we open our mouths: the accent and intonation used remove the last doubts about our true nationality.
However, black people coming from Africa have to go through a long questioning. If they go abroad, there has to be a suspect reason : a youngster coming to sell drugs in the territory, a prostitute coming to work on street corners on the spot, a parasite about to illegally move in the country… It's hardly conceivable that they're just people like us, who want to travel and go sightseeing.
Different treatment outside
I'm also facing these prejudices, but it's a lot less pronounced than my fellow travelers coming from the African continent. I still don't understand this change in attitude depending on how people perceive you. When traveling, as a black person, I walk around with a rather Western look, namely jeans, sneakers and T-shirt, and people leave me alone. It's different if I'm wearing clothes looking more "exotic". More people will glare at me, for no apparent reason.
This is when I start to realize the privilege I have, traveling with a Western passport, compared to a traveler holding an African passport. We're all black, aren't we? Is there a hierarchy in people's minds? Are some black people better than others? Black people who deserve more respect than others? It's ridiculous!
A few anecdotes may support my point. There was this black American couple, seated in a comfortable couch in the lobby of a fancy hotel. They were not allowed to eat there but they didn't know, and they were both eating a sandwich. An employee came up to them in a fury, barking at them "It's forbidden to eat here!". He was right. The couple apologized, naturally using their American accent, while putting their sandwiches in their bags.
The employee, realizing he was facing Americans (and not Africans), immediately dropped his attitude towards them "Oh it's not that bad. I'm sorry, I didn't want to bother you. You can eat your sandwiches". The black American guy was explaining "It's not the first time someone has mistaken us for a black couple from Africa. The disdain suddenly disappears when they realize we're actually Americans".
Hierarchy between black people
It happened to me several times too, either in Italy, Thailand, the Philippines but also in Brazil. Locals looking down on me and using a condescending tone, until I say I come from France. At that very moment, the expression on their faces change, the look also changes, these people open up and start to smile. They radically change their attitude towards me.
I even heard several times "Oh… I thought you came from Africa…" "And what would be the problem if I came from Africa???" They end up stuttering… Black African or not, you still owe me respect! I'm no more than a black African! As if coming from Africa was a defect! It's ridiculous!
I remember this Indonesian guy who apologized profusely when he found out I was French. "Sorry, I didn't know. I thought you came from Nigeria". And he started his tirade against Nigerians who according to him are all drug dealers. I wasn't like them, and his tongue suddenly loosened. Pathetic…
Prejudices against black people
Actually, I think I understand. At first glance, a black person coming from a Western country (USA, France…) is someone who has money. Which is not the case, quite evidently, regarding a black person coming from an African country. Moreover a black Westerner is a cool person! In Asia, I've seen locals talking to black Africans like nonentities and a minute later, talking to me with joy and enthusiasm.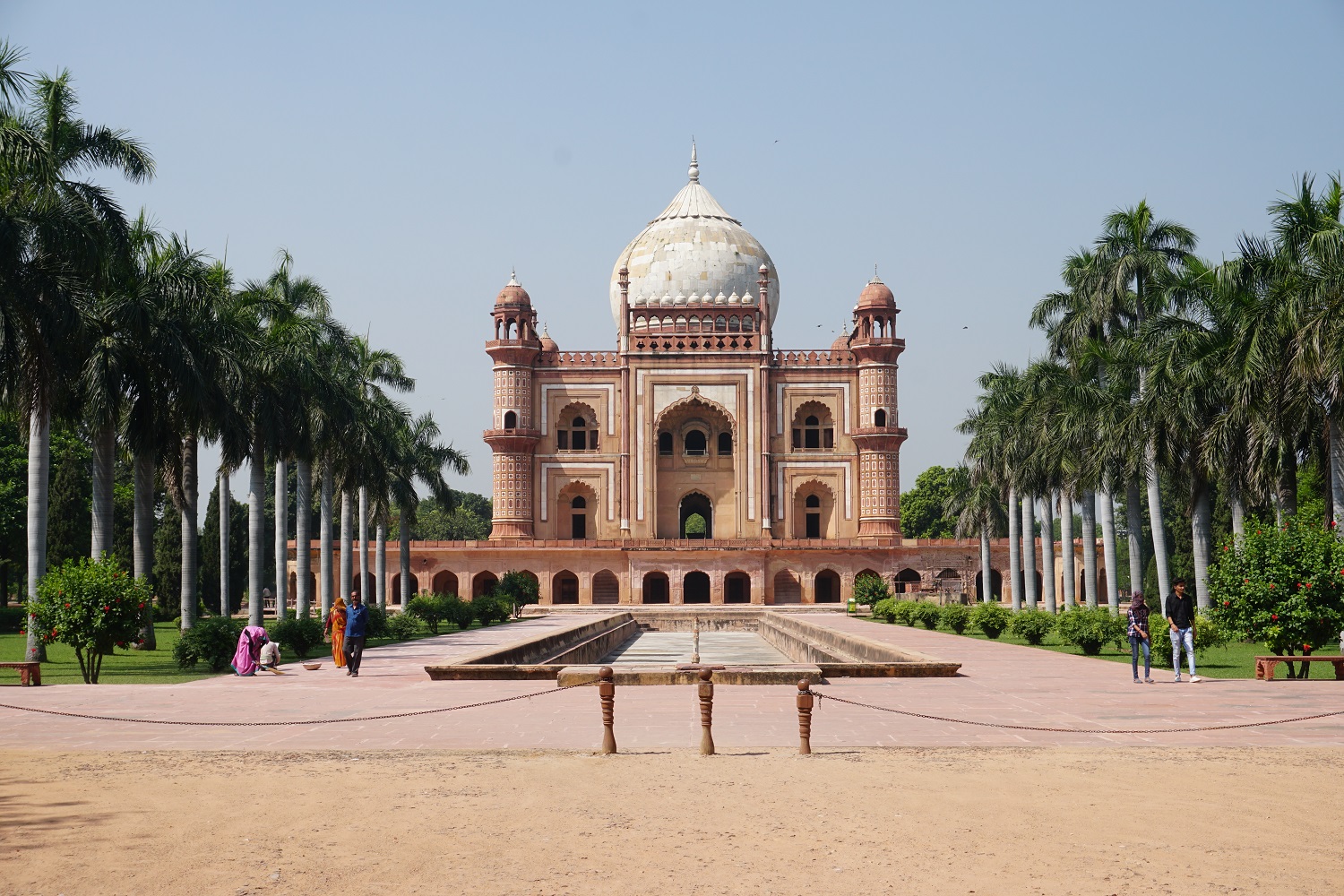 The locals are suddenly warmer and more welcoming. Your nationality, the way you talk has a real impact on the treatment you're gonna get. You don't come from Africa (yeah technically we all come from Africa). As a consequence, you didn't come here to move in illegally.
You're probably educated, you have money to spend, a blessing for the local economy (not a burden). Basically, you're a good tourist, so the locals won't despise you! What an unfair world we live in, African tourists are just traveling like us. They also want to discover the tourist attractions on the spot, taste the local food and immerse themselves in the local culture.
Discrimination against black Africans
But I've seen it with my own eyes, a black person coming from Africa is often seen as suspicious, and doesn't even deserve a basic courteous exchange. Some people move away when spotting a black African, others follow them in stores because they're potential thieves. Obviously, those who act this way are people who assume they spotted an African citizen. I also suffered this kind of discrimination…
A black person from the US for instance will arouse curiosity. Locals are going to ask questions about the US culture, what they're doing here… It's an interesting person! A black person coming from Africa, it's weird. There's something fishy going on. Is it a criminal? Someone violent? A terrorist? A migrant? No no, just a tourist…
United we stand
When traveling, the interactions between black Westerners and black Africans can be interesting. First off, there's the famous black nod. Our common color skin develops some kind of closeness between us and the conversations can be very enriching. But at the same time, let's be honest, our origins and backgrounds are so far apart that we can't help but notice that we come from two different worlds.
The education is not the same, the financial means are different, the freedom of movement all over the world cannot be compared… However, I met a black American who didn't want to hear it. They think fellow black Africans don't suffer more than them, cause they're already the victim of oppression in the US. They wonder how can we be more privileged than African citizens when traveling.
Yep, we have a dominant group demanding that a minority group prove their oppression in order for it to be recognized. That same dominant group who has no idea what the minority group is going through. I don't know what you think, but it reminds me something… I think experiencing a form of discrimination doesn't absolve you of your privileges, even if you don't see/feel them.
Do you think black Westerners are better treated than black Africans when traveling? Let me know in the comments! Also check out this list of black explorers who traveled the world, and this list of black travel bloggers to follow!