Before reading the article, be aware that I wrote a 200+ pages book about traveling as a black person. Click here for more info.
Numerous black explorers and black travelers made a mark in history, and people don't even realize it. Black travelers who traversed the continents out of necessity, curiosity, pilgrimage and sometimes a mix of those. When you say explorer, people mostly think about Christopher Colombus, Vasco da Gama or Ferdinand Magellan. But there are also black explorers who played an important role in the world as we know it today. Their stories have been forgotten or ignored. Let's pay homage to them in this article!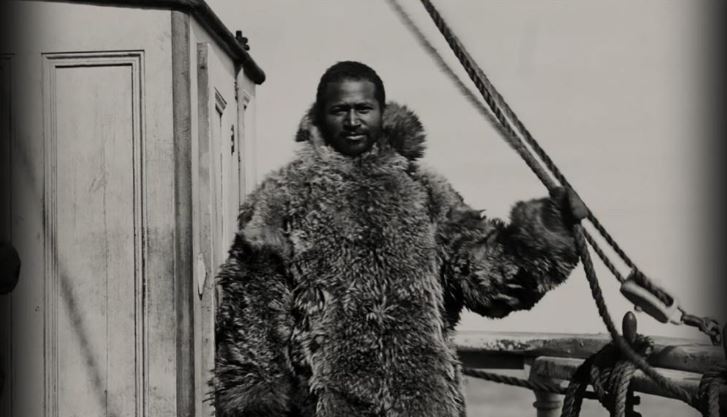 Matthew Henson
Born in 1866 in Maryland, the young Matthew Henson joined the Chesapeake Bay merchant ship at age 12 and became a cabin boy. At 20, he had already visited several countries in Asia, Africa, Europe, and the Americas. But he really made his mark in history in 1909. He went on an expedition to the North Pole with Robert Peary and four Inuits. He's the first person in the world to reach the North Pole on April 6th, 1909, 45 minutes before Peary. He planted the US flag to mark the spot.
Unfortunately it's Robert Peary, who was white, who was awarded this prestigious accolade. Let's not forget that was during the Jim Crow laws, when racial segreagation was legal in the US… Years later in 1937, Matthew Henson joined the prestigious Explorers Clubn and he was awarded the Congressional Medal of Honor in 1944. He was also invited at the White House in 1954. Henson died in 1955. He wrote an autobiography, A Negro explorer at the north pole. He's probably one of the most famous black explorers in history.
Mustafa Azemmouri
Mustafa Azemmouri, also known as Esteban de Dorentes or Estevanico, was a black man born in 1500 in Azemmouri, a coastal city in Morocco. He was sold as a slave to Andrés Dorantes de Carranza. This is when he started traveling. With Dorantes he went to Cuba then on a mission to conquer Florida for Spain. He then traveled to Texas, spent a few years in jail, and after that kept traveling in New Mexico, Arizona and the north part of Mexico by foot! He ended up in Mexico City. He was killed by the Zuni tribe in 1539.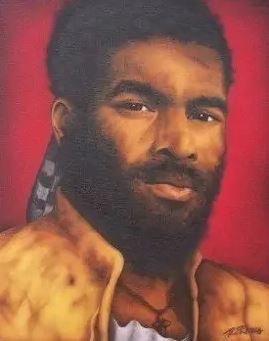 Abubakari II
It's an open secret, Christopher Columbus is not the man who discovered America. Yes, there were black explorers before Columbus. Almost 200 years before him, Abubakari II, also called Mansa Musa II, reached America. Abubakari II was ruling the kingdom of Mali, one of the wealthiest in the world at the time. Watching the Atlantic ocean, Abubakari II thought that the Atlantic must have another bank, like the Niger River.
He abdicated his throne in 1311, and he left, heading to America from the Gambian coast, with 2000 ships. Abubakari II never went back to Africa. Actually nobody really knows what happened to the fleet. But many believe they ended up in what is now Recife in Brazil. Some of the ships ended up in Mexico. Anyway there's evidence Africans reached the American continent. There were early remnants of African culture before Christopher Columbus reached there.
James Beckwourth
James Beckwourth was born a slave in 1798 but he quickly made his name as a black explorer early in his life. He played an important role in exploring the West of the United States. He's the only black person who documented and recorded his journey. This is how we found out he crossed the US, from the Everglades of Florida to the Pacific Ocean.
He also traveled from the south of Canada to the north of Mexico. Beckwourth was also a fur trapper, he lived with the Crows for several years, he helped found the town on Pueblo in Colorado, and became a chief scout. You can read his autobiography, The life and adventures of James Beckwourth.
The Black Nino brothers
The Black Nino brothers, Pedro Alonso, Francisco and Juan were black explorers born in Moguer, Spain. They joined Christopher Columbus for his expedition to America, and they were there during his three trips there. They were already seasoned sailors before joining Columbus. Pedro was the most famous, he was the helmsman of the Santa Maria. Juan helmed La Nina. Francisco was a sailor on La Nina.
They sailed to many places, particularly in Venezuela. Pedro was there when Columbus "discovered" Trinidad. Of course the Nino brothers also traveled without Columbus, Pedro sailed the West African coast by himself. Pedro ventured solo in the Americas, in areas Christopher Columbus hadn't explored yet. He was accused of treason and ended up in jail in Spain where he died. Francisco died in Honduras. We don't know what happened in Juan.
Himilco
He's the earliest black explorer on this list. Born and raised in Carthage, he lived during the late 6th century BC. Most accounts of his adventures have been lost but we know he's the first explorer to reach the northwestern shores of Europe from the Mediterranean Sea. He traveled to the islands of Albion and Ierne, which are now Great Britain and Ireland. He also spent some time in Oestriminis (now Portugal) for trade.
Juan Garrido
Juan Garrido was born in the kingdom of Kongo in 1478. He was sold as a slave in Portugal then started his career in exploration in Seville, Spain After that he became a conquistaor. He went to Dominican Republic, Florida, Puerto Rico, Cuba and Mexico. He settled in Mexico City, got married, had 3 kids, and became a farmer. He was one of the first wheat producers in America. He died in 1536.
Jean-Baptiste Pointe du Sable
Born in Haiti, Jean-Baptiste Pointe du Sable is considered as the founder of the city of Chicago. From Haiti, he moved up north through Louisiana and ended up in Chicago. He settled there at the mouth of the Chicago River with his native wife Kittihawa. In 1788, he had his farm where he was living with wife and kids, providing much-needed stability to the area. In 1790, thanks to him, Chicago became an important link in the region's trade routes. Although he sold his farm in 1800, he kept his reputation as the Father of Chicago. He's still a famous black explorer in the US.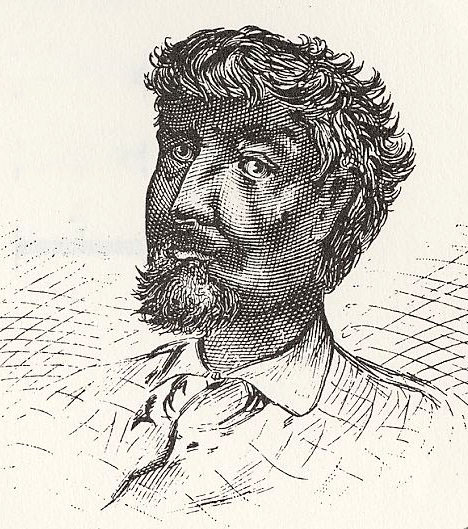 Bessie Coleman
Bessie Coleman was born in Texas in 1892. After hearing her brothers' tales, about women flying airplanes in France, she told herself "I'll be an aviator!" Since black people and women were not allowed to enter a flying school in the US, she learned Franch so she could write the application to academies in France. One school accepted her! She's the first black woman to receive her international flying license in 1920!
She enrolled in the Caudron Brother's School of Aviation and completed her degree in seven months. She specialized in stunt flying and parachuting. She was the first woman to make a public flight in 1922, and she refused to perform flights or speak at places that discriminated against black people. She died in a plane crash in 1926.
Woni Spotts
Yes, there are black female explorers! Woni Spotts was born in 1964. She's the first recorded black woman to visit every country in the world. She started her quest in the 1970s and reached her goal in September 2018. Many people who want to visit every country in the world tend to rush and spend a few days only in each country. Woni Spotts took her time. And people who met her loved her humility.
That's it! A list of black explorers and adventurers of varying ages and eras. As you probably noticed, they traveled to pursue their passions with courage, persistence and determination. Maybe they'll inspire you to hit the road, we need more black travelers! If that's the case, don't hesitate to read my article traveling while black. You can also check out this list of black travel bloggers to follow.