Some links are affiliate links, which means if you make a purchase through these links, I earn a commission, at no extra cost to you.
Before reading the article, be aware that I wrote a 200+ pages book about traveling as a black person. Click here for more info.
I love traveling. Visiting new countries, discovering new places, talking with the locals, etc… Before launching this blog, I was already traveling a lot, and I visited many countries (Brazil, Tunisia, the Bahamas, United Arab Emirates, Montenegro, Australia…). You could ask my friends and colleagues : I was known for being that guy always going to different areas of the world, and sometimes to remote places far from mass tourism. But with this blog -which is growing month after month- my wanderings around the world are now public (I'm not complaining!).
More and more often, I get messages asking for tips, itineraries, etc… But the questions I get asked the most, usually from black people, are "Are they racists in this area of the world/in that country? Do they like black people? Did you have any problems there… because of the color of your skin? No seriously there's racism towards black people over there huh?"
Questions about racism
People were already asking me those kind of questions after my trip in Eastern Europe, and again after my stay in India, and those messages keep coming on a regular basis. Not only about those areas, but also regarding other countries "I'm going to Spain/Cambodia/Argentina/Australia/any country, I really want to go but I'm black so I don't really know… Have you been? Are they racists? Are you sure they like black people over there?" Traveling while black doesn't seem to be easy…
Honestly, everytime I get a message like this one, I don't really know what to say. I mean… Assuring someone that racism doesn't exist anymore is wrong and utopian. But at the same time… Why look for racism everywhere? In 95% of my travels, I had no problems related to racism and everything went smoothly. I said it before and I'm repeating myself, most human beings are good. The more you travel, the more you realize it. There's something I find a bit sad. With all the messages I received, I realized the potential racism in a country is a selection criterion of many black people, when it comes to choose a destination to go to on vacation.
Destination chosen depending on the potential racism
To this day, I never decided not to go to a country because I heard people in that country were racists. I never set foot in Russia (known for being racists), but I'll go if I have the opportunity. I've been to India, Italy, Spain, countries known for having racism issues… There were a few incidents but nothing serious. I met so many kind people from those countries, and that's what I remember above all. I think it's a bit inappropriate to call an entire 50+ million people country racist, and it's even worse when you never set foot in the country in question.
Fear and racism
I completely understand the fears, and it's even worse when you're a black woman. Not only you have to deal with potential racism, but also with street harassment. Black women have to take even more precautions. Many of them are fetishized while traveling abroad, especially in areas with very few black people. But I think it's important to not fall in paranoia. It's a shame that after staying in a country, the first question many black people ask me is "Were they racists?" and not "Was it beautiful? What did you do? What about the food?"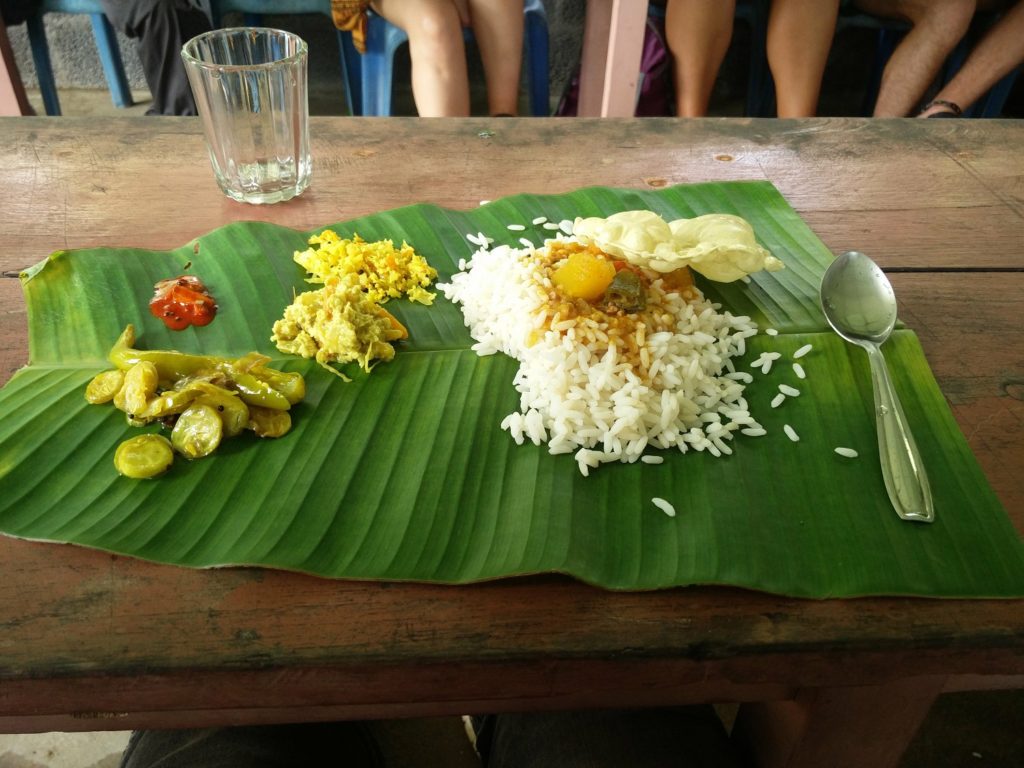 Because… yeah, as time goes by, I understood that when a fellow black guy/girl asks me "How was it over there?", quite often the implicit question is "How racist was it?", no matter where I've been to, and it's a real pity. I know sometimes people ask me out of curiosity but still… For those who follow the blog, you noticed that I don't allude to my black skin that often in the articles. Why not? In 95% of all cases, there's nothing special to say.
The locals treat me the same way they treat all the other ones, with respect and kindness. Yes, sometimes I tell my readers I didn't see a single black person here or there (or very few!), yes sometimes I tell my readers people stare at me and ask for pictures but most of the time, that's it. Because there's nothing else to say and I don't want to create dramas or stories when there's actually nothing to write about.
Racism sometimes present
Of course, traveling while black is not always easy. The atmosphere was really tensed in Kiev, Ukraine and I felt like I wasn't welcomed in Dhaka, Bangladesh. That doesn't mean all the inhabitants of those countries are racists, and I'll never tell another black person not to go. Those were just my own experiences there. There are also little details proper to traveling while black (in areas with no black people!), but I don't talk about them anymore cause I'm used to all those little things now : people staring at me in the street, locals asking for pictures (hello Uzbekistan!), comparisons with black celebrities ("Hey! You look like Paul Pogba!" yeah…), stereotypes ("Hey wassup bro? How you doin homie?")…
And I can't forget all those times when, being the only black person, it took way longer for me than the other (white) ones to go through customs : it happened in Ukraine, Kyrgyzstan, Sri Lanka, Vietnam, Singapore… All those details shouldn't prevent you from traveling wherever you want to if you're black. I heard a black guy saying "I'll never go to China because they're all racists over there!" Man, are you fucking serious!? You talk about a 1.4 billion people country, 15 times bigger than France! How can they ALL be racists???
But there are also black people who hesitate to travel in their own country! I met a few black guys from New York, and they were telling me they didn't want to go the south of the US. Or French black guys hesitating to go to remote places in France, fearing racism and how people might look at them.
The media and word of mouth
I don't know if the media and all the articles we can find online played a part, and established a climate of suspicion and fear of racism. You can say I live a world of Care Bears, but I didn't realize the extent of this phenomenon before launching this blog and getting messages. If you're black and you wanna go somewhere, just go! I wanted to say "Do your research on Google beforehand" but if you type "racism + country" on Google, you'll always find something.
Yeah, even when you type "racism in the US"… So take with a grain of salt what you read on the internet, and just go. Once you get to your destination, show some common sense : respect the rules and customs of the country, avoid hanging around late at night by yourself, don't drink excessively, check your surroundings…
Stay open-minded and curious
To give you a concrete example, I really wanted to go to Central Asia. But there was a problem, few people travel there, and even less black people. Finding information about the visas, what to do, where to go, wasn't too complicated. But how is Central Asia when you're black??? How are the locals? Friendly or hostiles? It was impossible to know, I couldn't find any information on the internet about it.
Because of my fear of racism, I could have decided no to go. But this is not the way I think. The lack of information didn't prevent me from going there. I took a few precautions before getting there, and I was ready to leave if things turned sour. But I don't regret at all my stay there.
Those who read my articles about the "Stans" already know, they treated me like a king, and I was a superstar there! They were inviting me to buffets, to have tea, to have dinner, a woman asked me if I wanted to marry her daughter… They were rolling out the red carpet for me wherever I went. I would have missed this if I had decided not to go "because maybe they don't like black people, and you know the Stans are part of the ex-USSR so…"
Racism present everywhere actually
Sometimes I wonder how we can fear racism in x or y country, knowing it's underhandedly present more or less everywhere. Admittedly you have to take precautions when you go somewhere, but when someone asks me if they're all racists in x country, sometimes I respond something like "And where you come from -US, France, wherever-, they're also all racists right? I read the news, and that's how I understand it…", just for the person to understand how absurd the question is. "You're from the US? You wanna go to Germany and you fear racism!? There's absolutely no reason to stress, it cannot be worse than your country!" There are good people everywhere, but there are also racists everywhere. We have to deal with it! Don't forget that in the past, numerous black explorers traveled around the world!
When you go on vacation or traveling, we want to relax and have a good time! Not to be constantly on the alert and on our guards. Wanna know if a country is actually racist? Stop listening to the hearsays, and make the trip. Believe me, people are way more friendly and hospitable than you might think, no matter if you're white, black, yellow, blue or green.
Once again, use your common sense, avoid risky situations, and you'll have no problems. Says a black guy who travelled SOLO to many places! Says a black guy who talked to several black women traveling solo, who had no problems on the road. So next time you're tempted by a new country… Forget your fears and just go! Check out this list of black travel bloggers. They all decided to travel at some point!
Have you ever changed your vacation plans because you feared racism? Are there any countries you don't want to go to because you fear racist attacks? Let me know!