Some links are affiliate links, which means if you make a purchase through these links, I earn a commission, at no extra cost to you.
You've probably heard about, or even seen from your own eyes that famous Indian headshake. We don't really see it in the north of India (although it's present there). But the more you head to the south of the country, the more the headshake gets visible. When I finally arrived in the south of India, in the state of Kerala, I noticed they were all using it. To say yes, to say no, to express perplexity, to acquiesce… I have to admit it, it's quite funny. An Indian guy talking, and his friend doing those little head bobbles from the left to the right to agree. This is one of the first things I noticed when I started my visit to Kerala. I saw this headshake in Sri Lanka, Nepal, and Bangladesh as well.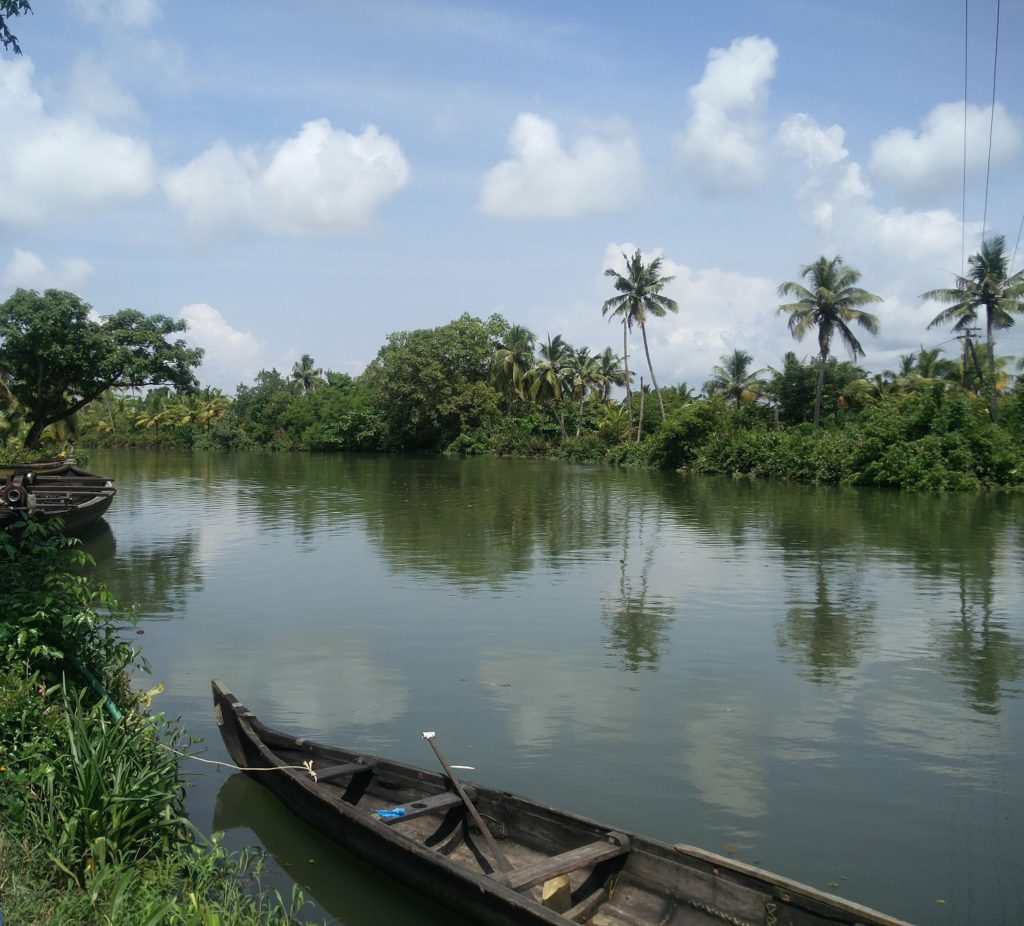 Description of Kerala
Here I am in the state of Kerala, southwest of India. This state can be proud of itself : it has the highest literacy rate in the country, this is where the rate of women doing long studies is the highest, it also has the highest life expectancy, the highest Human Development Index, and the highest sex ratio in the country. Wow! Many records for the state of Kerala! I was told that people in Kerala were educated, open-minded, etc… And let me tell you, this is true!
With Goa, it was the only area where I was able to really interact with Indian girls (they're all very nice!). The state of Kerala reminded me of the Caribbean islands. The architecture, the state of mind, the attitude, the food, even the way they look! It's understandable. Like the Caribbean, this state was occupied by various countries. First the Portuguese, then the Dutch and the British after that. At the time, the state of Kerala was selling a lot of spices to the Middle East area. To this day, if you have a walk there, you can still see maaany small shops selling all kind of spices.
Kerala reminds me of the Caribbean but let's not forget that I'm not there, but in India! Although there are less aggressive than in Delhi or Jaipur, tuktuk drivers are still on the lookout for potential customers. After having a conversation with one of them (yeah I talk to everyone, even guys on their tuktuk!), I understood why they were so insistent. It's not really a scam, but when a tuktuk driver brings a tourist in certains shops, they get a coupon granting them one liter of free gas. I had to go on the other side of town, so I found a deal "Take me to the other side of town for free! In exchange, you can stop at three different shops and get your coupons. Everytime I'll leave after a few minutes without buying anything!" Win-win situation 🙂
So far, I talked about the state of Kerala as a whole, but there are several cities to visit. I visited three different places in Kerala. First Kochi, this city can be visited quickly, then the backwaters, a must see in Kerala and then the city of Munnar and its tea plantations. You can also check this 7-day Kerala itinerary. Kerala is also called God's own country. It comes from the tourist office of Kerala, they wanted to attract tourists and it actually worked! If you plan to visit Kerala, this is the itinerary people usually follow : Kochi, the backwaters, then Munnar and back to Kochi. A good one-week itinerary in Kerala!
Kochi
This is usually where most tourists start their visit of the state of Kerala. I heard many things about Kochi before getting there, how superb, wonderful this city is, etc… I have to admit I was a bit disappointed, even though the city is beautiful, and walking around Kochi is enjoyable. I had a very good meal for only 130 rupees (1.75€) in a restaurant where I was the only tourist. However, once again, they think I'm a drug dealer. Several Indians came to me "Do you have ganja?"
The Santa Cruz Cathedral Basilica
Anyway, this city can be visited in one day. There are a few spots to see, I'm thinking about the Santa Cruz Cathedral Basilica, built in 1505, at the time that Keralal was still occupied by Portugal. Very impressive cathedral. It might feel weird to see a cathedral here in India. This is a legacy of history, today 60% of the inhabitants of Kerala are Christians.
The Dutch Palace
The Dutch Palace, also called Mattancherry Palace, intrigued me. A palace in the state of Kerala, I have to see that. Actually, let's face it, it sucked. You'll see portraits of the rajas of Kochi, paintings, some art of the area… It's not possible to show you guys, it's forbidden to take pictures inside the palace. But knowing it's only 5 rupees (less than 0.10€) to get in, you can go if you have nothing else to do!
The Jew district
The Jew district is the area where you'll see all the shops selling spices. There's also a synagogue, I saw some signs with the Hebrew alphabet. Nothing special to see there, but it's still nice to wander around the streets in this area, get in some shops…
The Chinese fishing nets
And finally, another place where I had very high expectations, my camera was ready to take great pictures : the sunset next to the Chinese fishing nets. I went there, by the waterside, to find out the place was disgusting, a dump at the water's edge, really! Garbage all over the floor, many plastic bags in the water… And it started raining! Very very far from what I saw on the internet! No time to whine, it's time to see what the backwaters look like! For a thorough guide about the city, check the places to visit in Fort Kochi.
The backwaters
What's that, the backwaters? Pretty simple, you basically get on a boat, and sail on a river. Something important I need to specify since we're in India, there's no noise when you're sailing on the backwaters, it's a peaceful moment. Not much noise, and from the boat, you'll pass by villages along the backwaters, and the daily routine there : kids playing, women washing clothes, men loading stuff on their boats…
Sailing there is very enjoyable, we see beautiful landscapes, and this day without noise pollution is relaxing. We'll stop in a village, and a family living there showed us how they were making ropes with coconut fibers. Otherwise nothing special, but I had a very good day. You'll find all the tips at the end of the article 🙂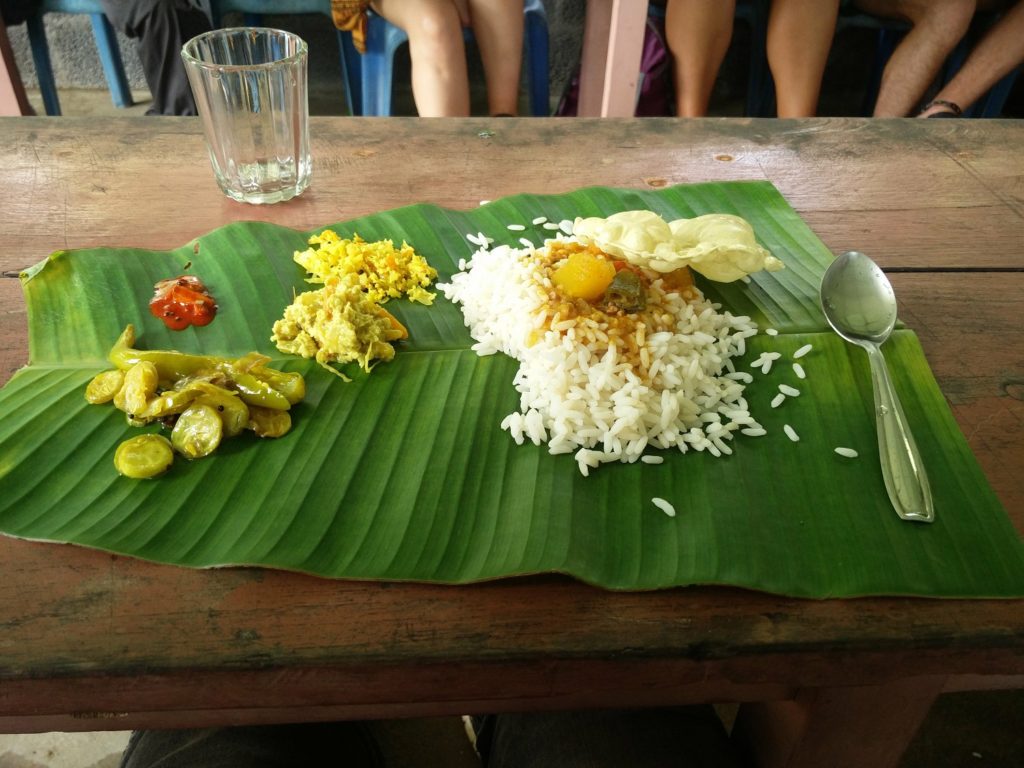 Munnar
Munnar is known for one thing : its tea plantations, stretching out to the horizon. Instead of randomly wandering around the tea plantations, I decided to join an organized visit of the plantations with a guide, and it was an excellent idea! The guide taught us a lot!
The tea plantations
As we were walking around the tea plantations, we noticed that there were almost only women in the middle of all those tea plantations "We quickly noticed women were better for handjobs so…" "Huh!!!???" "Oops haha I meant better for hand work, therefore there are almost only women harvesting the tea leaves"
The tea harvest mostly depends on the seasons but basically women have a target : 27 kilograms (60 pounds) per day. Their salary is 301 rupees (4 euros) per day, and if they achieve their target, they get 319 rupees (4.25€). In case of a bad day, their salart drops at 250 rupees (3.30€). Sometimes women harvest 50 kilos (110 pounds) in one day, the best ones sometimes exceeded 100 kilos (220 pounds)!
If we go further, the women work from 8am to 10:30am, then they have a 15 minutes break, and back at it again from 10:45am to noon. Then lunch break for one hour, and back to work from 1 to 5pm! The few guys harvesting work from 7am to 1pm, then they carry the tea leaves harvested in the afternoon. Being a hard work, those who work there retire at 58. I really liked this visit, it was interesting and instructive. Actually I learned even more later on the internet about the tea plantations, reading an article from a fellow travel blogger who wrote about her Munnar tea plantation tour.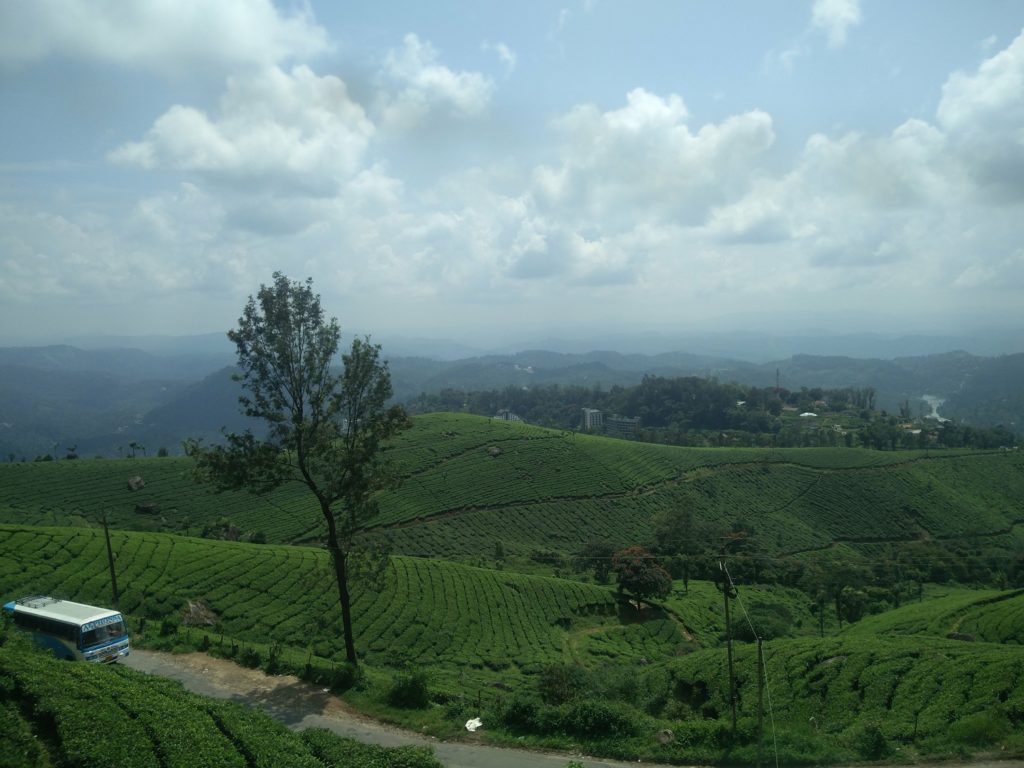 The Cinnamon garden
In Munnar, I also visited the Cinnamon garden, interesting walk mostly thanks to the guide we had (they're two or three, we had the best one!). Basically we paid 100 rupees (1.30€), and for one hour, we followed the guide, walking in this garden, and he was showing us various plants, we smelled them, we sometimes tasted them, and everytime he was explaining the effects of this or that plant (this one is good if you have gastroenteritis, that one helps to heal quickly, that one is effective for headache). He was an herbalist actually! Very interesting!
Munnar was my last stop in the state of Kerala. Although I was a little bit disappointed by Kochi, I really enjoyed my stay there. People are educated, open-minded, and a lot more relaxed than in the north! I suggest you to go there if you have the opportunity!
How to get to Kerala
Like Goa, there are many ways to get in the state of Kerala : plane, bus, train… I arrived in Kochi by plane, and the ride from the airport to the city costed 1200 rupees (16 euros). Click here to check the latest flight prices.
When to go to Kerala
Ideally from November to March. It's way too hot in April and May! From June to October, it's the monsoon!
How to get around in Kerala
In Kochi and Munnar, you can walk. Both cities are not big. However, to go from one city to another one, it's better to take the bus or the train. I took the bus several times, very efficient and always on time! I took a bus from Kochi to go to Munnar. It was a 5-hour ride and I paid 270 rupees (3.60€), I took a VIP bus. On the other way around, I took a regular bus, and I paid 100 rupees (1.30€).
How to make the most of the backwaters
Almost everybody goes to Allepey, a city one hour and a half away from Kochi, to see the backwaters. In my case, I visited the backwaters from Kochi. I mean… A driver picked me up in my hostel in Kochi, we went to a city 45 minutes away (Murinjupuzha), and we started sailing from there. It's just as well, we were the only ones on the river, there was no traffic.
How much is the houseboat trip on the backwaters
I paid 850 rupees (11.50€) for this day trip, lunch included. The prices for this trip are variable, depending on the season, the boat, how long you sail (some people spend half a day on the boat, I spent one day, some people spend one night on the boat, others two nights…). I think one day is enough but some people thought it was too long, and I met a guy who spent two nights on a boat and thought it wasn't long enough!
Still regarding the backwaters, I heard there are government boats sailing on the backwaters. And it's possible to hop on those boats for only 30 rupees (0.40€). Since it's not a touristic boat, there are only locals on those boats and needless to say, no visits, no explanations, no food… Just sailing on the boat! And you have to tell the guy where you want to get off! However, I don't know where to go to find those boats.
How much is it to visit the tea plantations
The walk in the middle of the tea plantations costed 600 rupees (8 euros), breakfast included. We started at 7am, and we came back around 1:30pm. We walked 13 kilometers (8 miles), and we reached a peak altitude of 2000 meters (6500 ft.). I strongly recommend Alvin from JJ Cottage, very nice guy!
Where to stay in Kerala
I followed people I met on the road when traveling, and I ended up staying in hostels and guesthouses that can't be found online. Click here to check the hotels available in Kochi. And click here to check the hotels available in Munnar. Otherwise here's a list of the best hotels in Kerala.
If you prefer to stay in an apartment, click here to check the apartments available in Kochi on Airbnb, and click here to check those available in Munnar.
Kerala travel tips
Check the visa policy of India here. Most Western countries can apply for a visa online here, if you plan to stay less than two months in the country. For the e-visa, you'll have to pay 50 US dollars. Otherwise you'll have to go to an Indian embassy if you wanna stay more than two months.
Traveling soon? Check out my travel resources page! This list of travel accessories can also be useful!
India is far from being the safest country in the world! Do not go there without a travel insurance! Here's why buy travel insurance!
Want a tailor-made trip to India? Get a free quote here!
In Munnar, go to Saravanabhavan restaurant, I went there twice! All you can eat for 95 rupees (1.25€)! Add 20 rupees (0.25€) and you'll get a drink! Don't forget, you're in India, therefore you have to eat with your fingers!
I didn't go but I heard many times Varkala Beach is a place to see in Kerala.
In the state of Kerala, it's very difficult to find alcohol. It's not forbidden but not easy to find. Back in the days, you could find alcohol almost everywhere, but many guys were getting aggressive after drinking. Drinker friends, you'll have to do without alcohol 🙂
Very important in India! For your online security, don't forget to use a VPN! I use ExpressVPN, fast and very efficient! Here's why use a VPN when traveling.
India is a cheap travel destination!