Some links are affiliate links, which means if you make a purchase through these links, I earn a commission, at no extra cost to you.
Before reading the article, be aware that I wrote a 200+ pages book about traveling as a black person. Click here for more info.
I still remember vividly what this conversation I had with this French guy I met in Chiang Mai. He was talking about one of his friends, another French guy "He loves his expatriate life in Bangkok. He's been living there for three years now and he has no intention to leave. He earns an European salary, he lives in a huge apartment and he spends lavishly. He even hired a cleaning lady! A Filipina immigrant! His lifestyle is way better here in Thailand, than back home in France!" Yeah he defined his friend as an expatriate, and the cleaning lady as an immigrant. While we're at it… What's the difference between an expatriate and an immigrant?
Definition of expatriate and immigrant
According to Wikipedia, an expatriate is a person residing in a country other than their native country. If we refer to Wikipedia again, an immigrant is a person going to a country of which they're not natives in order to settle as permanent residents or naturalized citizens. If we refer strictly to these definitions, expatriate and immigrant are synonyms and mean the same thing. There's also the term emigrant (less common), which is used as opposed to immigrant.
Every person leaving their country to work abroad can be called expatriate or immigrant. In fact, you already know these two terms are not used interchangeably. The term used will depend on the skin color and the citizenship of the person in question…
Different use of the terms expatriate and immigrant
Yes, we can confirm any person working outside of their country during a period of time is an expatriate, no matter their country of origin or their color skin. However… the term expatriate (or expat) is exclusively reserved to white Westerners working abroad, if they settle in the country in question for good.
I'm not talking about those who signed what we call an "expatriate contract" with their employer. I'm talking about Westerners going abroad to find a job. Africans, Asians, Indians are immigrants. White westerners are expats!
It's a "word hierarchy" in order to put some people above others. A subtle racism, which is a direct consequence of colonialism but stayed in common language nowadays. The term immigrant is reserved to inferior populations.
A Senegalese man settling in Paris to work in a senior position will stay an immigrant, not an expat! A highly qualified immigrant at best! He's actually an immigrant, but why does a white American settling in France for the same reason will be called expat!?
Excuses to justify the difference between immigrant and expatriate
Some people say the term used depends on the social class and the economic status of the person. At first I thought that was probably the difference. A Moldavian going to France to work as a warehouse worker will be an immigrant. His cousin, a cleaning lady, is also an immigrant. However his brother who's the sales manager of the same company will be an expat. But I remembered the example of the Senegalese man working in a senior position. He's still an immigrant…
I've also heard "Expats chose mobility, they decided to leave their country. Not the immigrants, they had to leave" Wrong! For most of them, immigrants decided to leave their country, they decided to emigrate.
A French guy who decided to go to Hong Kong to work in finance chose to do so. A Vietnamese guy who decided to go to France to do the cleaning and send money to his family who stayed in Vietnam also chose to do so. This is not the same level of schooling and not the same salary, but the reason to leave their native country is the same: improve their standard of living.
Those who didn't choose to leave their country are refugees. They didn't decide to leave home, they had no choice. No matter the reason: war, starvation, etc.
Cities with numerous expatriates and immigrants
Hong Kong and Dubai are probably the two cities where the aberration is the most obvious. In Dubai, there are Westerners settling there, the famous expats! But also workers, most of them are Indians. However they're immigrants. Same country, same city, same reasons that pushed them to settle there (work in most cases), same length of stay (several years in general but they're defined differently.
What's even more infuriating, is that we ask immigrants to become integrated, learn the language of the host country and its values. But it's not a big deal if expats don't become integrated and don't mingle (this is exactly what we reproach immigrants settling in Western countries).
Necessity to integrate for immigrants
Go to Singapore and observe the French expat community there to realize I'm not lying. Or go to Crete and observe the British living there. No one criticize them for not integrating in the local culture, we leave them alone no matter what. In some cases (not always!), these expats have a condescending behavior towards local population, almost racist.
It reminds me of something… I've also heard "Expats know they're going back home one day, they just work abroad for a few years. Immigrants have no intention to leave". Again, wrong. French people who've been living in Hong Kong or Singapore for 20+ years are still called expats, not immigrants.
They're nice little tourists living among the community of their country of origin. Their kids grow up in areas where you'll find all the expats' kids, they go to the same schools, don't speak the local language either, and it's completely fine. Filipinos living in the same cities will stay immigrants no matter what. And people will criticize them if they dare to do the same thing.
Side-effect of colonialism
The term expatriate dates back to the colonialism era. It's quite ironic, originally the expatriates where the British sent to colonies to work there (often against their will). Nowadays the meaning is opposite. The expat chose to leave. For work mostly, but also for studies or to follow a partner. Like immigrants…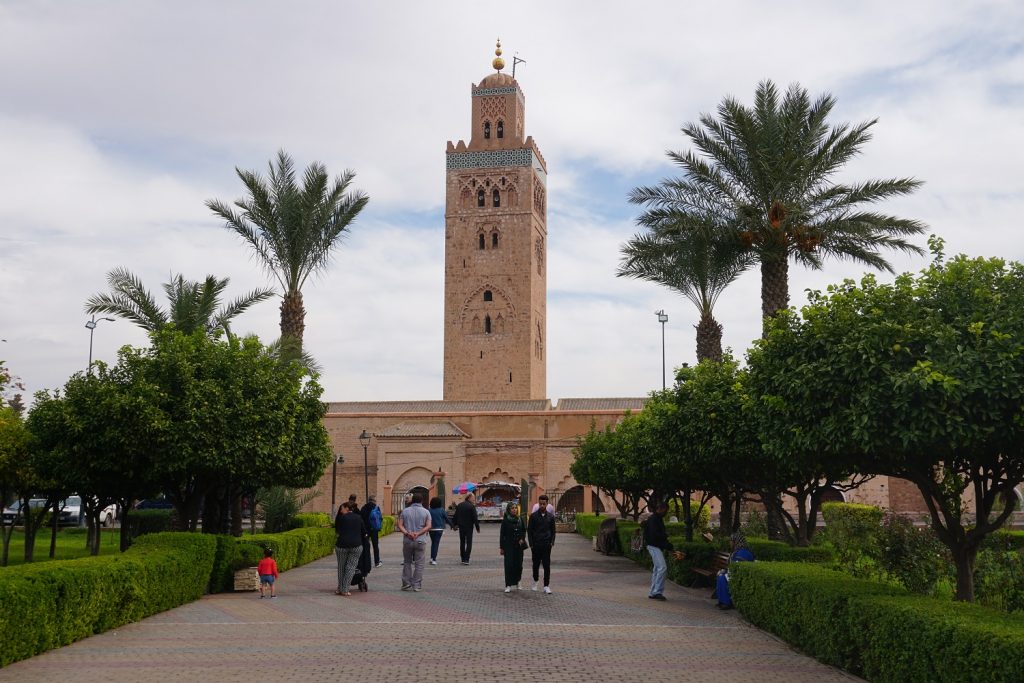 Anyway, I hope you understand now, expatriate and immigrant mean the same thing. But due to colonialism in the past, these terms, used differently depending on who you're talking about, have a racist connotation. Have you noticed this difference between expatriate and immigrant? Let me know in the comments! Also check ou this list of black explorers who traveled around the world, and this list of black travel bloggers to follow!