I had high expectations. I had really high expectations. I think my expectations were a bit too high. A lot of people told me that if there was only one city to visit in Uzbekistan, it should be Bukhara. Once again, I did my research beforehand and I found a lot of information here and there, I also read several blog articles praising the city. Wonderful city, I have to admit it, and Uzbeks are very friendly, smiling and welcoming. But I have to say, I was a bit disappointed after all the things I read and heard about Bukhara. Maybe because I was in Iran not long before…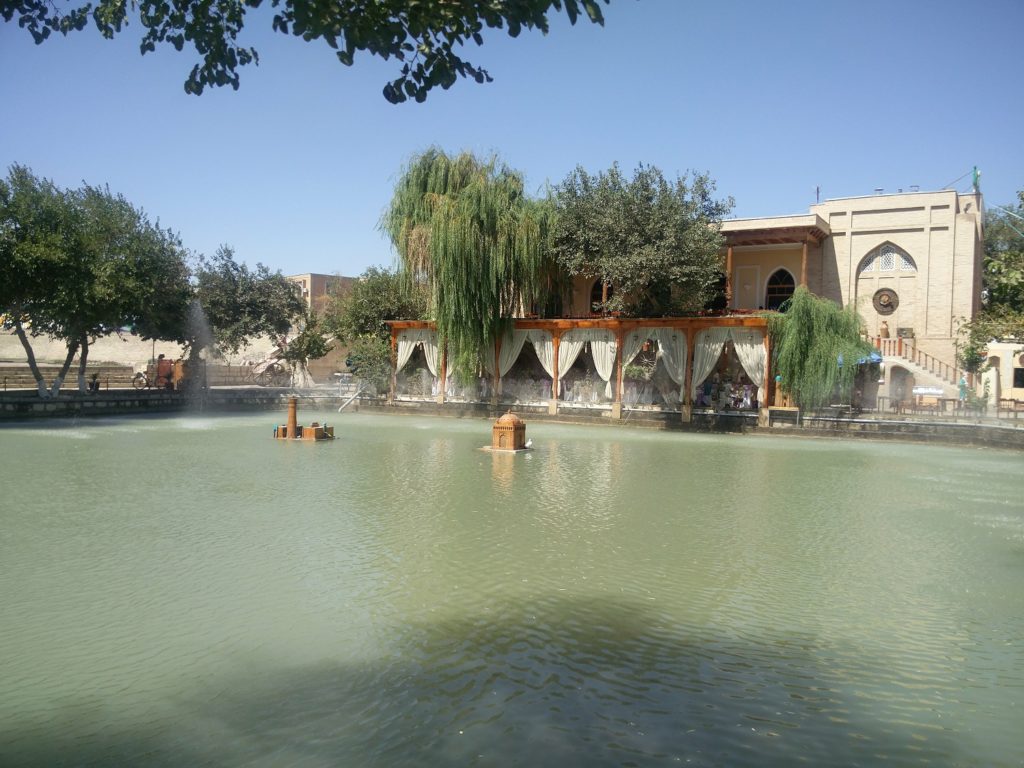 After crossing Turkmenistan, I spent one day in Nukus in Uzbekistan, before heading to Bukhara. I had a little mishap and I went to Tashkent before getting to Bukhara but anyway… A few observations during my first days in Uzbekistan. I start to see typical Asian physique (dark-haired people, slanting eyes…) and I hear them speaking Russian. A little bit destabilizing at first. But what I found really weird is when they were telling me they were practicing Muslims, and then I could see them drinking beers and vodka shots. Soviet legacy I guess. There's also some mixing : slanting blue eyes and light brown hairs. Interesting to see…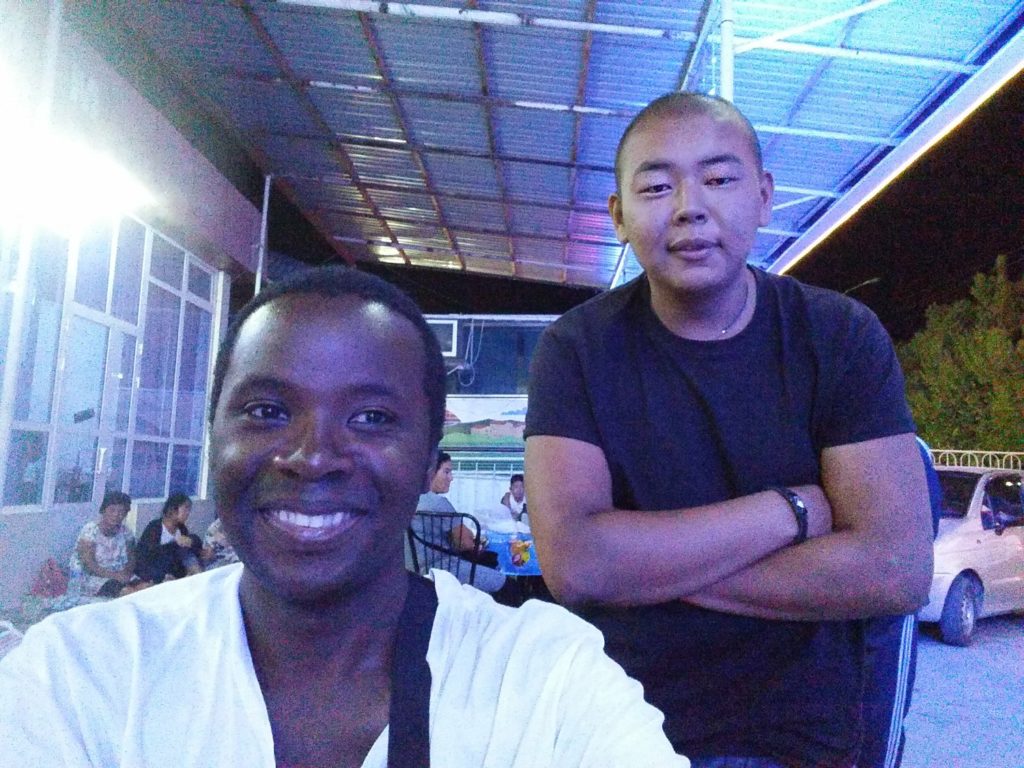 Something I saw quite often in Iran and in Turkmenistan, and also here in Uzbekistan. A lot of guys chew tobacco (then they spit it out). And a lot of Uzbek (men and women) have gold teeth. The norm here. When I got in the country, before heading to Bukhara, I exchanged some money. I read that before but I forgot… Take a bag
with you to carry your money. Impossible to carry all your money in your wallet. Because even if you change less than 100 US dollars, you'll get a big stack of Uzbek soms (their currency).
Anyway, here I am in Bukhara, and I break a new record regarding the pictures taken with me. Every 10 minutes. People stop talking when they see me and stare at me when I pass by them. I have a lot (I mean… a lot!) of "Hello!" in the street. From men, women, kids… They think I'm from the US. And they are very welcoming.
I was invited several times by Uzbeks, to have tea at their place (they drink a lot of tea here, even under 35°C/95°F! Inconceivable in France but it's normal here). At first I was accepting the invitations, but then I started politely declining. Because having a tea doesn't take 15 minutes, but two hours. They introduce you to the whole family : the husband, the wife, the kids, the grandchildren, the cousins, the uncles, the aunts, the grand-parents…
The importance of the family. Family is sacred here. In Central Asia in general, but especially in Uzbekistan. I'm not lying, at least ten times a day, they asked me "Are you married? Do you have kids?". Also "What is your job?" on a regular basis. Having a job means you're responsible and serious. Anyway, they were shocked when I was telling them I didn't have any kids!
Because being in your thirties and not having kids is unthinkable here. Uzbeks have their first child between 18 and 23. At 25, it's already too late. "You have to make babies when you're young and in good health! It's better for the baby. And look at us now." Indeed, in this family where they invited me to have tea, the husband, 50, his son, 26, his grandson, 3, and his mom, 72 were all living together. And the wives, the brothers, etc… Four generations under the same roof.
But let's go off to discover Bukhara, a city known in the country for its carpets. I came to visit the city and what should take 15 minutes, actually takes one hour. Because I'm constantly stopped by Uzbeks to have tea, for pictures, to ask questions… So I went a little bit further to see the Samanid mausoleum, located in the Samanid park, a place with a small amusement park. Yeah, Bukhara was the capital city of the Samanid dynasty during the 9th century, and the mausoleum was built in 905! Still here today because it was buried for a long time.
The Po-I-Kalyan complex is one of the most visited places in the city. In this complex, you'll see the Kalyan minaret, the Kalan mosque and the Mir-I-Arab madrasah (Koranic school). Very beautiful architecture and impressive. The madrasah still has students today. The minaret is from 1127, and dominates the city. It's 48 meters (157 feet) high. Impossible to miss it! At the time, criminals were thrown from the top!
Another famous madrasah in Bukhara is the Ulugh Beg madrasah, one of the oldest in Central Asia. It was built between 1417 and 1420, under Ulugh Beg's reign, a very influential astronomer and ahead of its time back in the days.
Chor Minor, which means Four Minarets, was built in 1807, and can be found in a discreet area of the city, in front of several shops. When I went there, it was under construction. I heard it was possible to enter the roof, but it wasn't possible when I went there because of the construction.
The Ark of Bukhara. You pay 20000 som (a little bit more than 2 euros), and you can get in there. You'll need some time to visit this place, because there's a lot to see inside. Mostly exhibitions, about art and the history of Uzbekistan and Central Asia in general.
There are a lot more madrasahs, minarets and mosques but I just wrote about the ones I visited. And let's face it, it becomes tedious after some time. Select the ones you want to see, you'll appreciate them better. Bukhara is a beautiful city, I can't deny it. But my expectations were probably too high. Unlike most people, I prefered Samarkand. But I really recommend to stop by this city for a few days.
Info to visit Bukhara
Some links are affiliate links, which means if you make a purchase, I earn a commission, at no extra cost to you.