Austin is getting so popular lately! It might be in Texas, but you'd be surprised how different it is than the rest of the state. Each neighborhood in Austin has a distinct identity and vibe, and there's so much to do there. It has a great live music scene and delicious food. But where to stay in Austin? Finding a place to stay can be confusing. Which is why I wrote this guide listing where to stay in Austin, list the best hotels in Austin and the best neighborhoods in Austin!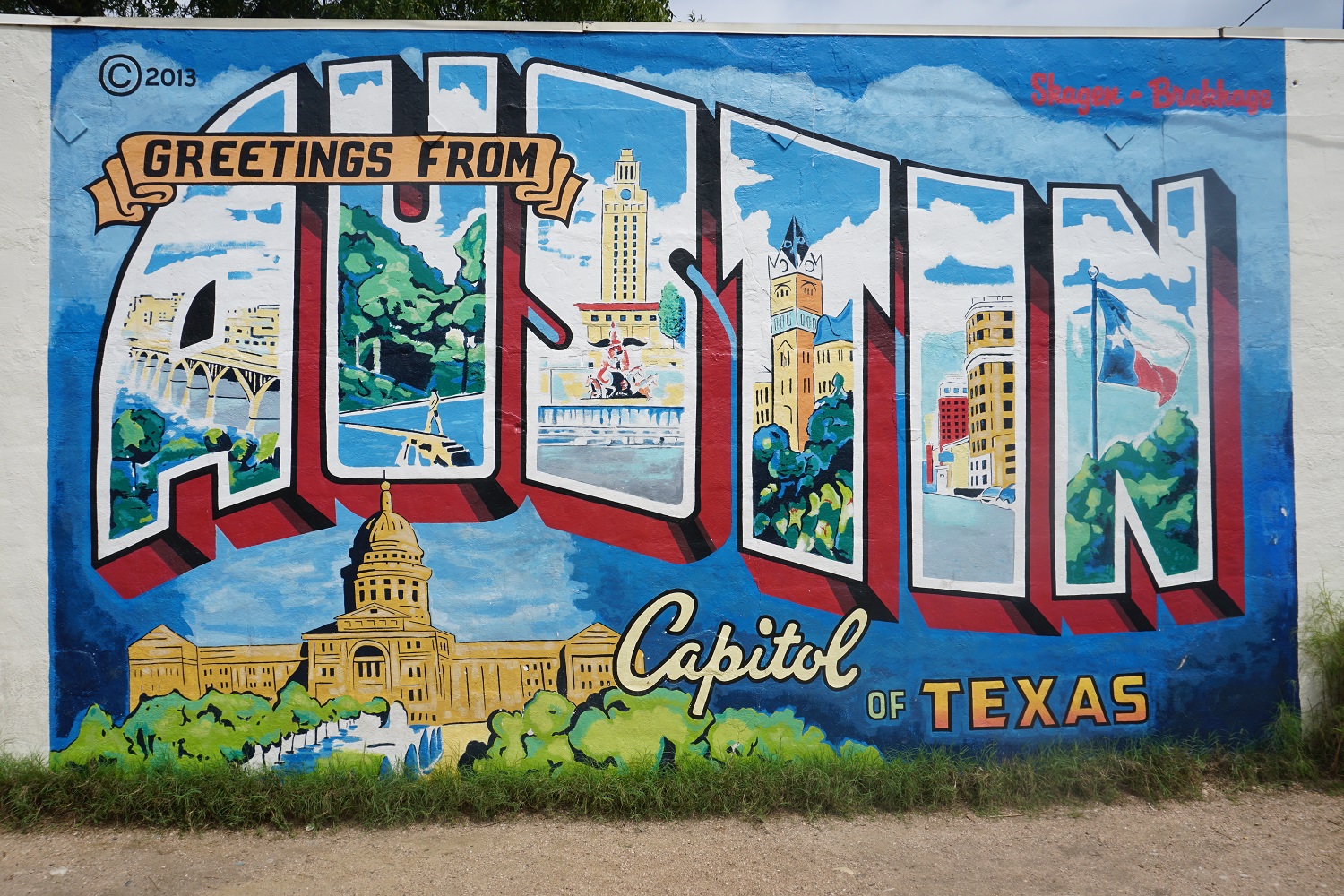 This is probably the best area to stay in Austin for first-timers. There's activity day and night, great restaurants and top attractions such as the Texas State Capitol Building, the Paramount Theatre and the Frost Bank Tower. You'll always hear live music and smell delicious food in Downtown. Plus there are numerous museums and art galleries. This area is brimming hotels so you can get a good price for a nice room.
Where to stay in Downtown Austin
It's a nice area with numerous funky boutiques, cafes, taco bars, international restaurants but also trendy hotels. South Congress (SoCo) is basically a revitalized shopping and dining district, with also countless graffiti artworks and murals. There's also live music all over the area, the Continental Club hosts live performances but it's also a local historical landmark. This area definitely has a fun artsy feel, and it's a good place to stay for young travelers.
Where to stay in South Congress
East Austin is a really cool area, home to many galleries, independent stores, juice bars, taquerias, and also street art. It's a great place to stay if you prefer a more local experience. The area is also home to interesting museums such as the French Legation museum or the George Washington Carver museum. East Austin is a mecca for artists and creatives, it has a high concentration of hipster hangouts. It's also a cool place to stay for foodies. Plus it's a walkable area.
Where to stay in East Austin
You should definitely stay there if you love the outdoors of if you're traveling with your family. The Zilker Park covers more than 350-acres and allows you to have a nice picnic, fly kites, go hiking, biking or just enjoy the sunshine. You can rent kayaks, canoes and paddle-boards at the lake. In the area, there are also good restaurants and food trucks.
Where to stay in Zilker
Red River Cultural District is a small area in Downtown filled with nightclubs, music venues, bars, and bistros. There are actually music venues all over the neighborhood featuring up and coming but also established artists. You'll also find trendy restaurants and great venues for people who love the nightlife. It's the liveliest area of Austin. 6th street is a popular area for party animals!
Where to stay in Red River Cultural District
Now you know all the best places to stay in Austin! Feel free to check out my Austin travel guide! It's one of the most beautiful cities in the US!