OMG who would have believed it? I opened my online travel agency! I have my own travel agency, selling tours in Africa! Yeah sure it's a French one, for French travelers, but still! I never thought I could do this a year ago! Actually I didn't even know that was something I was able to do. But I did! The agency's name is Dunia Travel! How come I did this? Why did I decide to launch an online travel agency? What was the process like? Let me explain to you guys!
Impact of covid on the travel industry
As you already know, COVID and the following lockdowns had a devastating effect on tourism, and my business was seriously impacted in 2020. I manage to salvage what I could by writing a book, Traveling while black, which did well and the feedback was good. For about a year, the book was selling on its own. But then, sales started to decline.
Many travel bloggers making a living from their blogs work with tourism boards: they're invited by a city/region, they visit key places, they do activities, and they're getting paid to do this! In exchange, they post everything they're doing on social media (especially Instagram) and they post an article on their blog. The bloggers enjoy their trip, don't spend any money, and the tourism board reaches new people (the blogger's followers!). Win win!
I have nothing against this (I already did it), but I'm not a fan because the schedule is often full, the freedom of movement is limited and you go back home even more tired than before leaving. Quite often, those who focus on those opportunities end up burning out after a few years (this is not surprising!). And with the pandemic and all the restrictions, there are far less of these opportunities than before COVID.
Group tours in Africa
I was thinking and I first thought about running small group tours in Africa. 10 people maximum plus me, traveling for 10 to 15 days. I surveyed my readers (via my Facebook page but also my newsletter and my French Facebook group). I wanted to know which countries in Africa people wanted to go to. A few of them stood out from the crowd, especially in East Africa. I finally picked Ethiopia.
I contacted a few travel agencies and I had a good connection with one of them to organize a two-weeks trip in Ethiopia. Everything was set: price, itinerary, length of the trip, accommodation, etc. But the Tigray War -barely mentioned in the media here- suddenly hit the country. I had to cancel my project before the official announcement.
Tailor-made trips
I could have changed the destination. My readers liked other countries such as Tanzania. But the restrictions because of the pandemic started again and there was way too much uncertainty to launch and promote a group tour in Africa. I had to put this project on the back burner, but I didn't forget the idea: traveling in Africa. And I told myself… "Since it's too complicated to launch group tours in Africa at specific dates, why not offer people the possibility to travel in Africa whenever they's like to?"
This is when the idea of launching an online travel agency focused on Africa took seed in my mind. What if I launched a second website, where people could buy trips to go on vacation in several countries in Africa? I could sell trips such as 10 days/9 nights in Tanzania for instance! Yeah it's a good idea!
There was a problem… I didn't know how to do, where to find information, how to start, etc. Again I put the idea on the back burner, until I met the owner of an online travel agency at an event. I was like "Great, I'm gonna ask him for advice regarding my new idea. But I have to be upfront from the beginning: I'm not going to be a direct competitor!"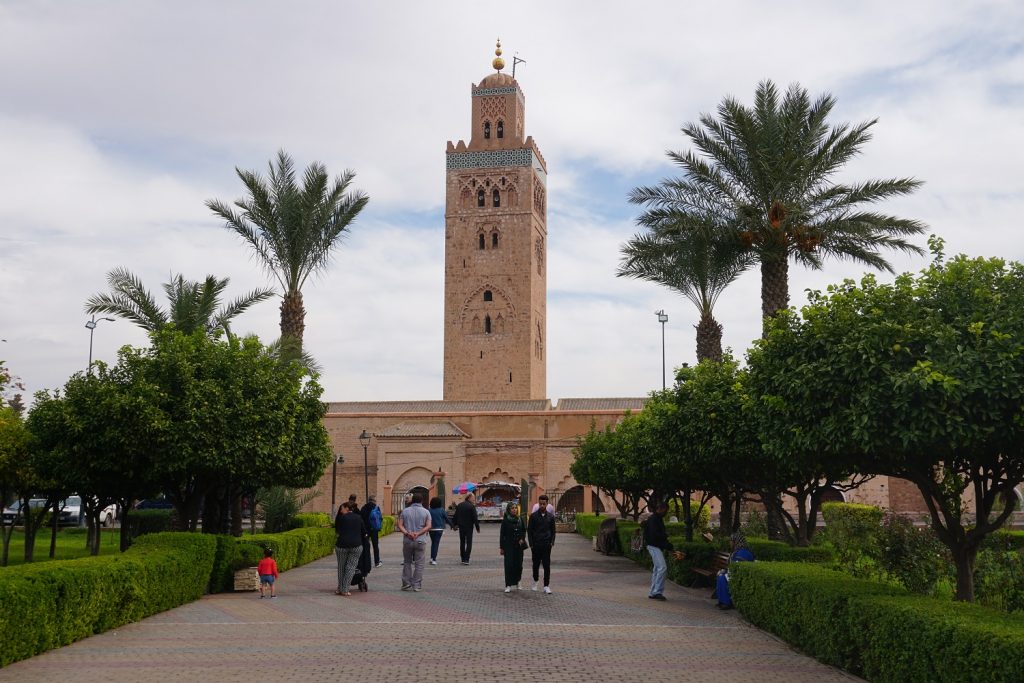 I sent him an email to explain my idea, he immediately accepted and we met to talk. He listened to me, and then he said he was willing to help out. I was delighted, I was going to get help from someone who already has experience in this business, so moving forward will be faster.
Preparing the website
Indeed he explained to me how this business works, what to do, what not to do, etc. He also shared contacts and gave feedback regarding the agency website I was building. I also had to find a name! I picked Dunia Travel because "dunia" means earth or world in Swahili. Total working on the website took about nine months (not full time, but I was working on it whenever I could!).
In a perfect world, I could have finished everything a lot faster. But it took longer than expected, especially because for some reason, I decided to work on my new baby without my "mentor". Running a travel agency in France is a regulated activity and you need to send tons of paper to the administration. It does take time. But I have now my registration number as an official travel agency and I can launch. After months of hard work, the website was finally ready! Tailor-made trips in Africa!
I decided to sell trips in five countries first: Morocco, Senegal, Namibia, South Africa and Tanzania. Within the next few weeks, I'll add trips in more countries: Kenya, Rwanda, Ethiopia, Ghana, Benin, Togo, Madagascar, Mozambique, Egypt, etc.
I checked all the pages on the website before the official launch, I made sure the forms were working, that the site was looking great on desktop, mobile and tablet, etc.
Launch and promotion of Dunia Travel
That's it! Time to promote the travel agency! With all these years working in the travel industry, I know people now in this field! I'm gonna use all the channels to make sure people hear about it: newsletter, social media, journalists via Twitter, press release, etc. I'll talk about it everywhere! I hope it's gonna work! Fingers crossed! I know it's in French guys but if you want to help a friend out, feel free to book your vacation in Africa with Dunia Travel! We can arrange everything in English!
Wanna support the agency? Follow on social media: Facebook, Instagram, Twitter, Tiktok, Linkedin and Pinterest.