Some links are affiliate links, which means if you make a purchase through these links, I earn a commission, at no extra cost to you.
Wintry days in Chicago are really cold. No wonder locals and tourists are eagerly awaiting spring! Yes spring in Chicago means enjoying green spaces, farmer's markets, plenty of events and festivals and cocktails on a fancy rooftop! It's one of the best places to visit in Illinois! Are you wondering what are the things to do in Chicago in spring? Check out this guide!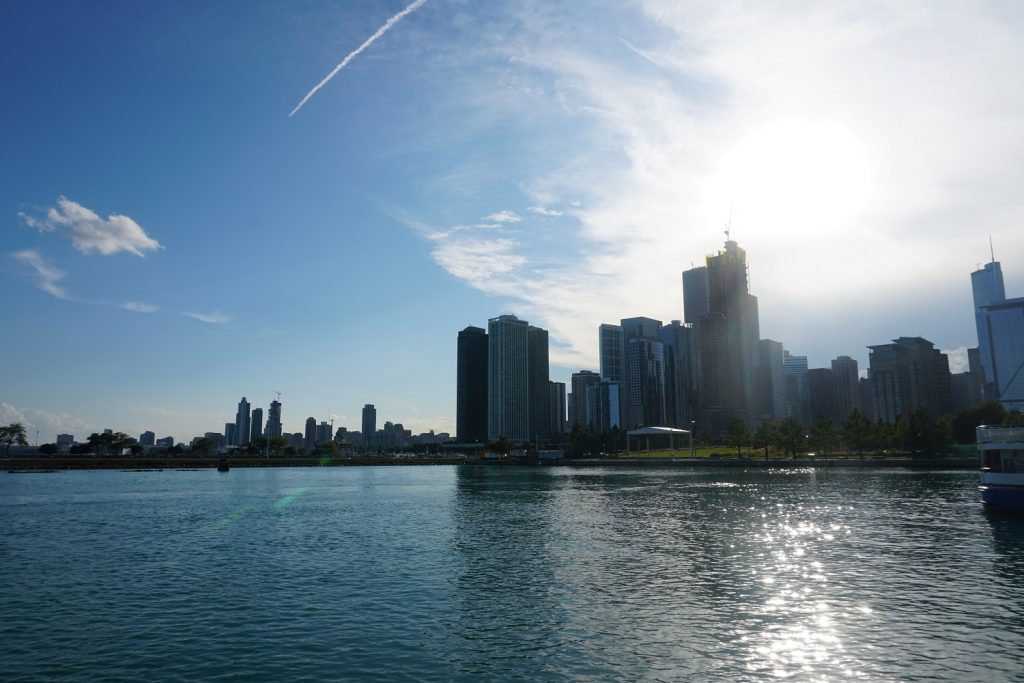 Get fresh food at the farmers' market
Spring is the beginning of farmers' market season! All over the city, you'll find stalls with vendors selling fresh food, vegetables, meat, etc. And of course you'll see people stopping by to get a snack, others to buy ingredients for dinner and even chefs from top restaurants buying what they need. Where should you go? Logan Square Farmers market is probably the most popular, but there's also Green City Market, Maxwell Street Market, Daley Plaza Farmers Market, etc.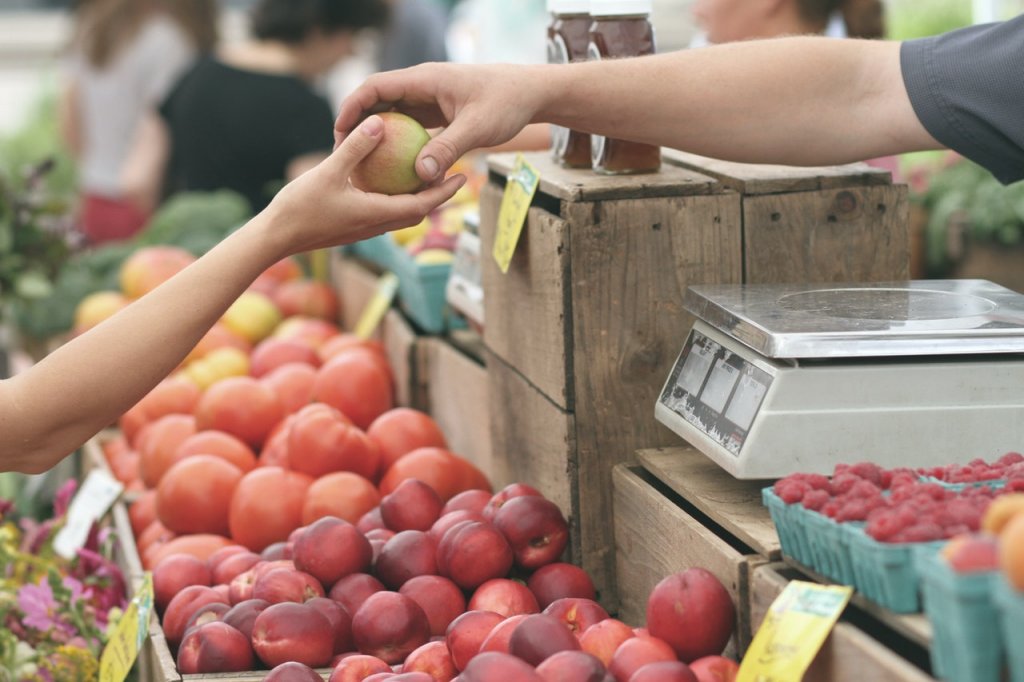 Enjoy the Chicago Park district
Spring in Chicago also means the possibility to enjoy the numerous green spaces in Chi-town! Head to the Chicago Park district to enjoy the numerous parks Chicago has to offer! Although we're in the heart of the city, this district is really calm and peaceful. It manages 600 parks and other facilities. Where to go? Enjoy the historical Grant Park, the popular Millenium Park, the recreational Lincoln Park or the beautiful Humboldt Park.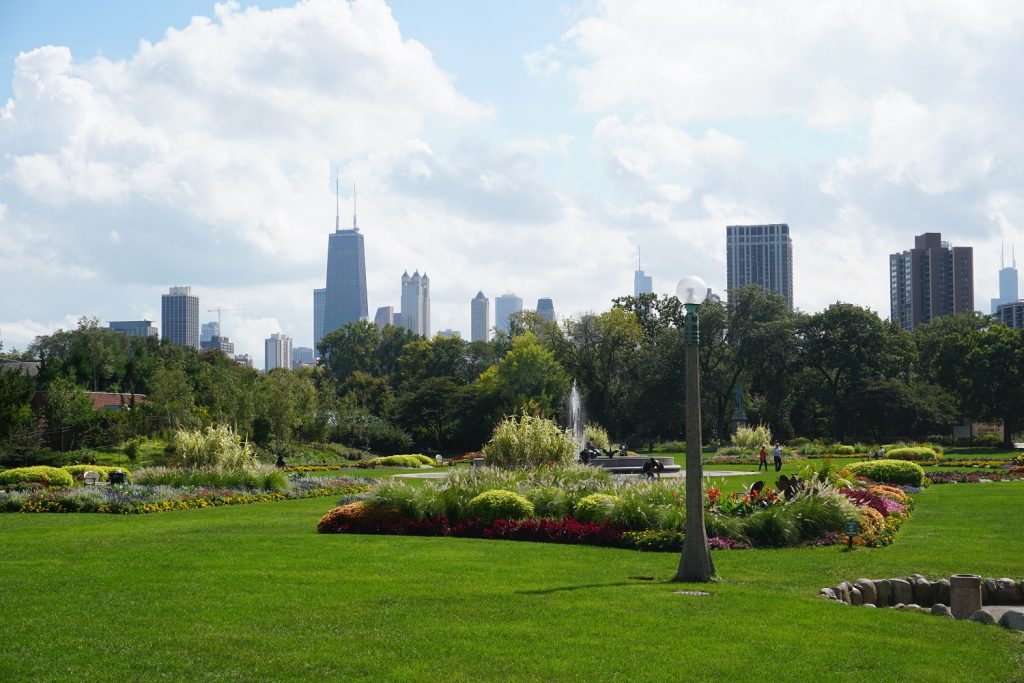 Celebrate St. Patrick's day
You can't miss it, it takes place every year on March 17th (a few days before spring…). That day, the Chicago river is dyed in green, people dress up in green and of course it's the perfect day to down Guinness pints! The Irish pubs are packed that day! There are also numerous parades in the city! You can't miss this Irish celebration!
Have a walk on the Bloomingdale Trail
Spring is coming, which means the weather is getting nicer. It's a great opportunity to stay active and a have a walk on the Bloomingdale Trail, also called the 606. It's an elevated rail trail on the northwest side of Chicago. It used to be a a subway line, and it was turned into a green-way. It's nice to have a walk or just cycle there, plus you'll get access to some really nice restaurants, bars and music venues.
Savor bacon at the Baconfest
Baconfest is a festival in Chcago, and it's all about bacon. As they say, you'll find there "the most creative bacon dishes from the best chefs in Chicago". It's a full day to sample bacon-inspired and bacon-infused fare, but also bacon-esque brews! Click here for more info!
Watch the parade during Cinco de Mayo
Cinco de Mayo commemorates the victory of the Mexican army over the French one on May 5th 1862 (Cinco de Mayo). It's now an annual celebration and the Chicago streets are filled with colorful attire and traditional music. There's also a parade you cannot miss! Cinco de Mayo is a perfect day to gobble tacos!
See new exhibits at Lego Discovery Center
If you have kids, or if you're still a big kid, head to Lego Discovery Center! Every spring, there are new exhibits. You can also enjoy the Lego-theme rides, the soft play area, the 4D cinema and the gift shop!
Watch a movie at the Chicago Latino Film Festival
This film festival attracts tens of thousands of participants and viewers each year. You'll be able to watch movies from produced by directors and artists from Latin America, Spain, Portugal, and the U.S. Don't miss it! Click here for more info!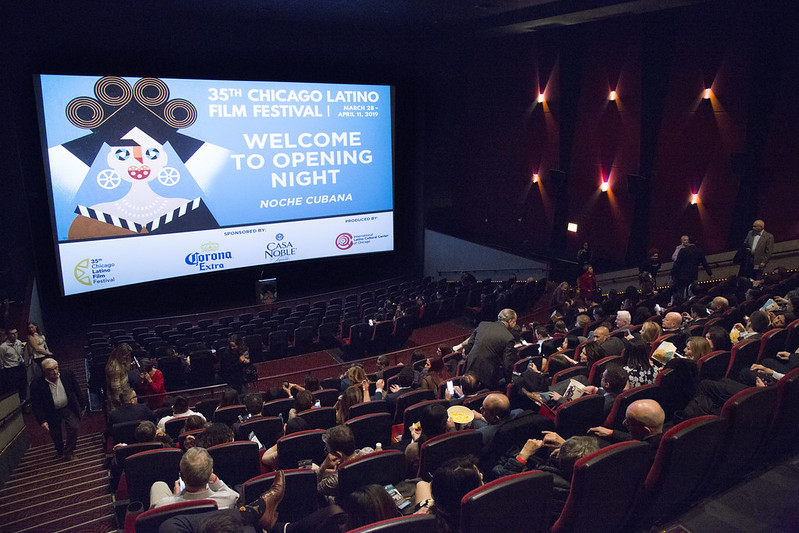 Have dinner on Randolph Street
This is the place to be if you want to enjoy your dinner in a restaurant with outdoor seating. After the freezing winter, the locals can't wait to get outside. Head to Randolph Street's Restaurant Row, you'll have plenty of choice there! Girl & the goat, Lena Brava, Bar Siena, or Au Cheval are great spots!
Enjoy the rooftop bars
It's great to have dinner outside when the weather is nice, but why not also enjoy a rooftop bar? Chicago is home to numerous rooftops bars, and you cannot go to Chicago in spring without sipping a cocktail in a nice rooftop! Again, you have plenty of options: Tony's Rooftop bar, Raised Bar, Kennedy Rooftop, Z Bar, Cerise Rooftop…
Enjoy a beer garden
You don't have to wait for the evening to quench your thirst. In spring, you have more sunny days, which means you can have a pint beneath an umbrella in a beer garden. You have numerous options: Fountainhead, Kaiser Tiger, Martyrs', Pilot Project… If you're into beer, you need to visit Chicago breweries as well. There are 160 of them in the city! Half Acre Brewery Balmoral, Marz Community Brewing and Whiner Beer Company are just a few of them!
That's it! You have now several ideas to enjoy Chicago in spring! It's one of the most beautiful cities in the US! Take some time to check my other guide about how to spend 3 days in Chicago! Have you ever been to Chicago in spring? Planning to go there? Let me know!
How to get to Chicago
If you come from afar, you'll have to get there by plane. Click here to check the latest flight prices. Wanna go to the US? If you're not a US citizen, you need to apply for the ESTA beforehand here. This is the only website you need to use to apply for an ESTA. It's 14 dollars.
How to get around in Chicago
The city center can be visited by foot. Otherwise it's best to use the subway. A one-way ticket is $2.50, an unlimited one-day ticket is $10, a 3-day ticket is $20, and a 7-day ticket is $28.
Where to stay in Chicago
First off, here's a full list listing where to stay in Chicago. Traveling on a budget? The HI Chicago Hostel is a nice hostel. Click here to book your stay. If you prefer mid-range hotels, there's the Fieldhouse Jones Chicago, well-located, comfortable and clean. Click here to book your stay. If you're into luxury hotels, then the Langham Chicago is for you. Click here to book your stay. Otherwise click here to check what are the hotels available in Chicago.