Some links are affiliate links, which means if you make a purchase through these links, I earn a commission, at no extra cost to you.
Quick article about the afternoon I spent in Orheiul Vechi in Moldova. During the five days I spent in Moldova, I looked for what I could do in the country, not too far from Chisinau, the capital city, where I was staying. Since there wasn't much to do in Chisinau… I already had the wine tasting in Cricova planned but as I was doing my research, a name kept coming back, Orheiul Vechi, a small city located 60 kilometers away (40 miles) from Chisinau.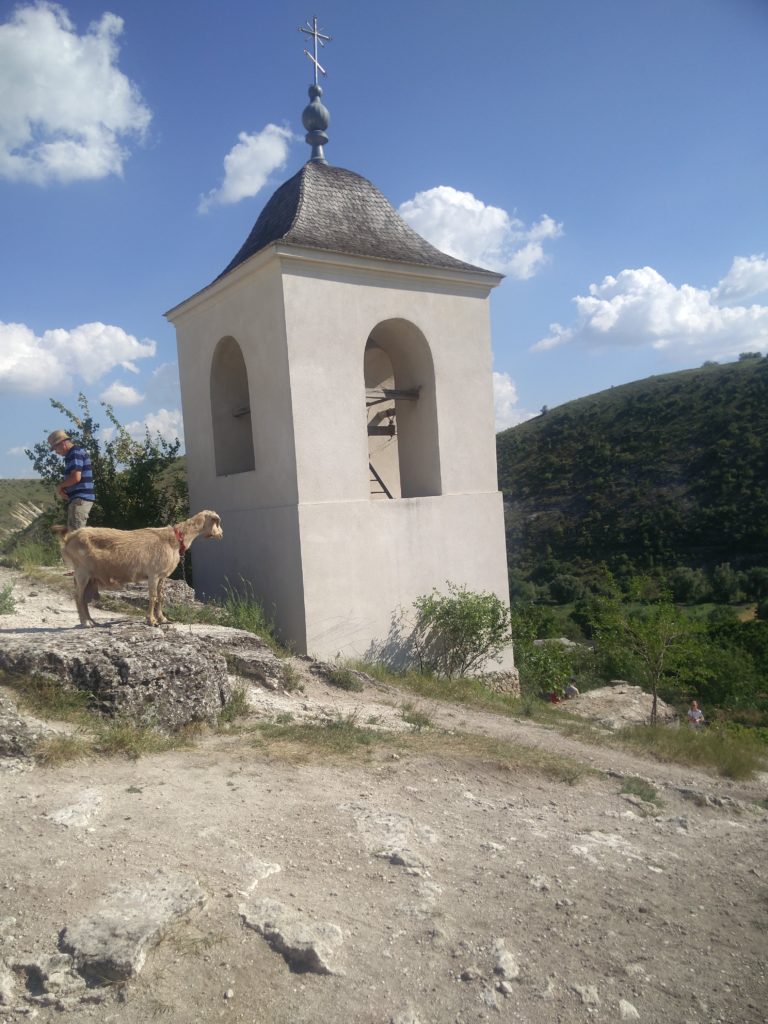 What's Orheiul Vechi?
What's so special about Orheiul Vechi? Everybody seemed to be talking about this place. Actually, Orheiul Vechi is an outdoor archaelogical and historical complex, located in the countryside of Moldova. Ancient civilizations used to live there, and thanks to some research, we found out cultural layers from the Paleolithic, Eneolithic, and Iron Age.
Orheiul Vechi is the village where we found out traces of old forts and ancient fortresses from the 6th century BC. And also monasteries from the 14th century. The city of Orheiul Vechi, as we know it today, supposedly exists for at least 700 years.
This place full of history is one of the most visited in Moldova but surprisingly, there are not many tourists (I looked around and I was one of the very few tourists there). People who visit Orheiul Vechi are mostly Moldavian coming from all over the country. Almost all of them are Orthodox pilgrims visiting the complex.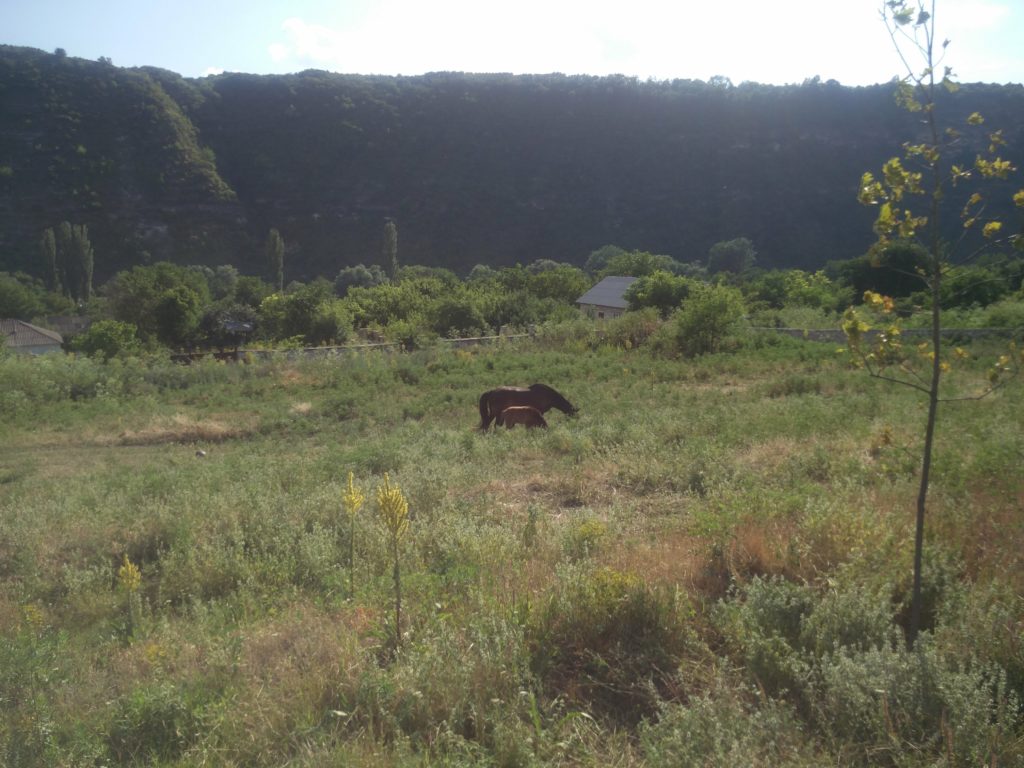 Some people say Orheiul Vechi is arguably Moldova's most fantastic sight. Orheiul Vechi is located some way up the hill. This place is carved into a massive limestone cliff, and from there you can see the Raut River. Once you're there, you experience a feeling of freedom and well-being.
A few monks used to live there from the 13th to the 18th century, and in 1996, a handful of monks returned, began restoring the place, and started living there again. Since it's a religious place, you have to get dressed appropriately. Shorts are not allowed, and women have to cover their head with a headscarf. This is why I couldn't get inside the church and the monastery, I didn't know and I was wearing a short that day…
How to get to Orheiul Vechi from Chisinau
You have to go to the central bus station in Chisinau. There, you'll see a lot of marshrutkas, those are minivans serving as public transportation. The central bus station is a total mess, because this is also where you'll find the central market. You'll have to ask people around you (or at the transport information booth) the marshrutka going to Trebujeni or the one going to Butuceni.
From Trebujeni, you'll have to walk for like 30 minutes to get to Orheiul Vechi. From Butuceni, you'll only have to walk for 10 minutes. Yeah, you'll have to walk after the ride in marshrutka to get to Orheiul Vechi, no matter what. The journey in marshrutka takes about one hour, not more. I paid 20 lei (1 euro) each way. Most mashrutkas stop at Trebujeni and Butuceni, but some of them only go to Trebujeni or Butuceni. The best thing is to ask the driver when getting in. Little clarification, you pay the driver when you get off the marshrutka, not when you get in!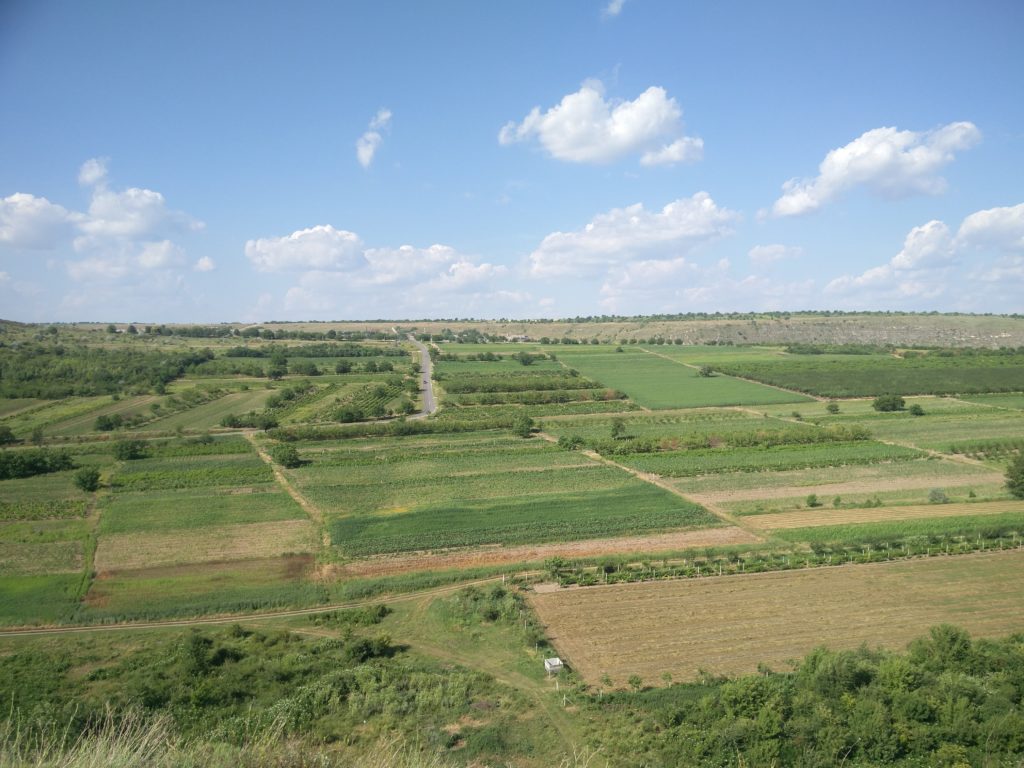 I honestly didn't know about this place, and this is while I was doing my little research on the internet that I found out this was one of the most visited places in Moldova. Since I decided to go there like the night before actually going, I didn't have the time to "prepare" my visit properly, and know exactly what Orheiul Vechi was all about. But I suggest you to go there if you stay in Chisinau. If you spend some time in Moldova, check out the things to do in Moldova!