Toronto is a beautiful city and most people who go there love it. But wintry days are freezing and the locals tend to hibernate. Fortunately the weather is much nicer in spring. Yes, spring in Toronto means you'll finally able to enjoy all the green spaces, farmers' markets and numerous festivals! Thinking about going there? Here are a few things to do in Toronto in spring!
Admire beautiful plants at the Toronto Flower market
The Toronto Flower market takes place monthly May through October at Shaw Park at Queen and Ossington. You'll find there beautiful blooms and plants. As they say, "Toronto Flower Market celebrates and supports Ontario grown flowers & plants, connecting growers and florists directly with the city." Click here for more info!
Watch the cherry blossoms in High Park
Visiting Toronto in spring means being able to enjoy the green spaces! You have to go to High Park and view cherry blossoms. Peak bloom usually happens in late April to early May. It usually lasts about two weeks and unsurprisingly, this is when the park is the most packed. But honestly, the blossoms are a pretty amazing sight.
Enjoy Humber Arboretum
Humber Arboretum is a public garden, a conservation area, and an educational center. You'll find there over 1700 species of plants and animals in the 250-acre site. Humber Arboretum also includes over 6 kilometers of walking trails as well as gardens. Entrance is free, and it's a great spot for wedding photography.
Visit Tommy Thompson Park for the Spring Bird Festival
Don't miss the Spring Bird Festival at Tommy Thompson Park to find out more about the phenomenon of migration and the importance of bird conservation. The festival gives you a chance to learn more about birds and involves all sorts of educational activities for people of all ages and all birding abilities!
Step outside and get some fresh air
Toronto is home to numerous green spaces. Spring in Toronto means warmer days coming up. Make the most of it and take some time to have a walk in one of the parks of the city. Sunnyside Park for instance is on the waterfront and has a boardwalk for pedestrians, Martin Goodman Trail for cyclists, playgrounds and cafés. Trinity Bellwoods Park is a quiet one and offers respite from Toronto's non-stop action.
Learn about Ontario's past at Black Creek Pioneer Village
This is a nice thing to do if you have kids. Head to Black Creek Pioneer Village to learn about Ontario's history and see how people lived and worked during the 19th in rural Ontario. There are guided tours, you can stroll in the gardens, or visit the historic brewery where you can actually learn how to brew beer like they did in the 19th century. Click here for more info!
Walk around a street festival
Spring also means street festival season and there are many of them in Toronto! Depending on the festival, you'll be able to enjoy live music, food vendors, family-friendly activities, local goods for sale and games. Enjoy festivals like the Spring into Parkdale Sidewalk Festival, the Waterfront artist Market, the Kensington Market Pedestrian Sunday or Dundas West Fest.
Have a good time at the Toronto Comics Art Festival
A festival you cannot miss! This 2-day festival celebrates comics, graphic novels and their creators. It features hundreds of comics creators from around the world. Other festival events include readings, interviews, panels, workshops, gallery shows, art installations, and much more.
Shop at a farmers' market
With the weather warming up, farmers' market will start popping up all over the city. Almost every neighborhood in Toronto has a farmers' market so you have no excuses if you're looking for fresh food, cheese, fruits, vegetables or locally-produced wine. The Sorauren Market, the Trinity Bellwoods Market and the Leslieville Market are just a few to get you going.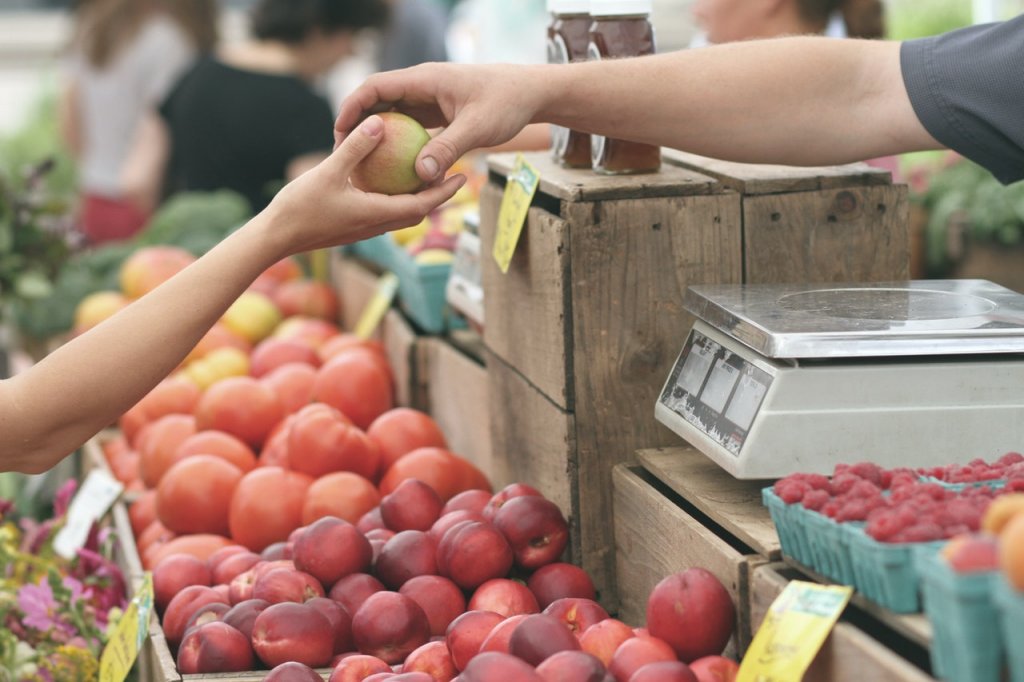 Visit Riverdale Farm
A family activity! Riverdale Farm is a farm consisting of 7.5 acres featuring historic farm buildings, pathways, wooded areas, ponds, gardens and animals. Kids can learn from the farmer during daily chores such as animal feeding, egg collecting and cow milking.
Enjoy Victoria Day fireworks at Ashbridges Bay Park
Where to go to admire fireworks on Victoria Day? Go to Ashbridges Bay Park. It's located along Lake Shore Boulevard and is a popular location for fireworks on Canada Day and Victoria Day. In fact, it's the perfect spot to watch the fireworks. Don't miss it!
That's it! You now know what to do in Toronto in spring! Take some time to check my other guide about how to spend 3 days in Toronto! Have you been to Toronto in spring? Let me know! It's one of the best places to visit in Canada!
How to get to Toronto
You'll probably get there by plane. Click here to check the latest flight prices. Check the visa policy of Canada here. Most citizens from Western countries can visit Canada without obtaining a visa for a period of up to 6 months. Be careful though. Unless you're a US citizen, if you arrive by air, you are required to obtain an ETA beforehand here. If you arrive by land from the US, or if you're a US citizen, you don't need the ETA.
How to get around in Toronto
Take the subway or tramways! You'll notice their subways are looong!!! The subway is far from covering the whole city, however you can go anywhere with the tramways. Buy a presto card and put money on it (5 dollars, 10, 20, 50…). A one-way ride is 3 dollars.
Where to stay in Toronto
Traveling on a budget? The Parkdale Hostellerie is for you! Click here to book your stay. Looking for a mid-range place? The Home in Downtown is very-well located. Click here to book your stay. If you're into luxury hotels, you're gonna like the Hotel X Toronto. Click here to book your stay. Otherwise click here to check what are the hotels available in Toronto.
Finally, if you prefer to stay in an apartment, click here to check the apartments available on Airbnb.