Tokyo is an amazing city with so many things to do. It's an incredible experience and it really feels like being on another planet! But let's face it, it's really hard to figure out where to stay in Tokyo. Even though it's well connected thanks to reliable public transport, it's a huge city! Pus each neighborhood has its own distinct vibe. Where to stay in Seoul? This guide will tell you where to stay in Tokyo, list the best hotels in Tokyo and the best neighborhoods in Tokyo!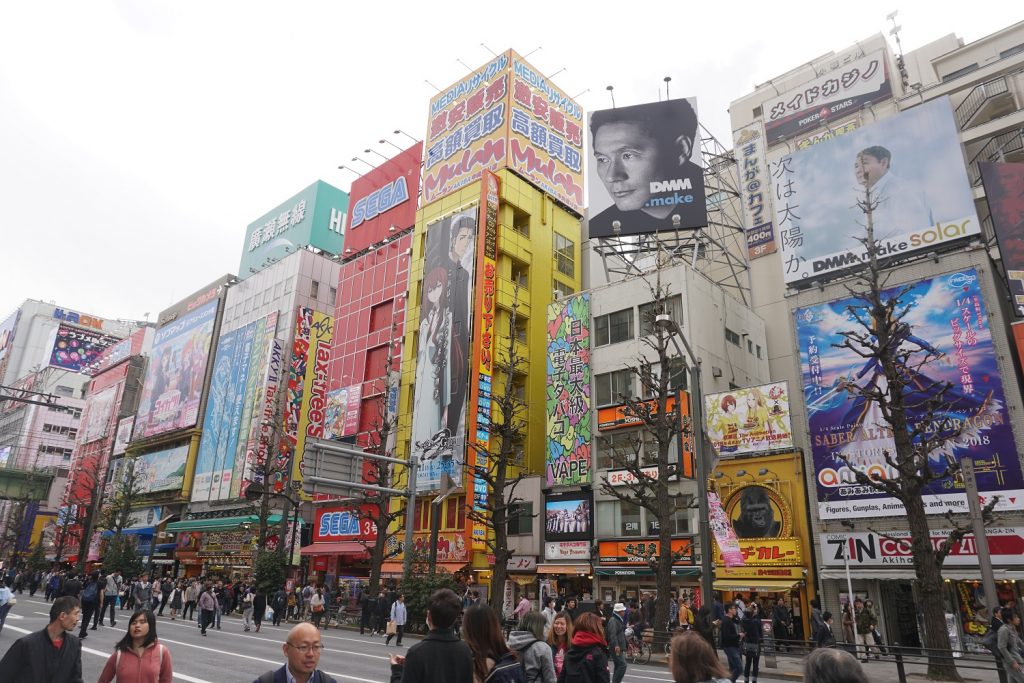 It's probably the best place to stay in Tokyo. You'll be in the heart of Tokyo, and this is where you'll see the neon lights, lively streets and futuristic skyscrapers you see on TV. The area also features numerous bars and restaurants, beautiful parks and large shopping malls. The area is well-connected and there are numerous places to stay in Shinjuku. Shinjuku is perfect for first timers.
Where to stay in Shinjuku
This is another great area, excellent for shopping and well-connected. Like Shinjuku, you'll find in Shibuya plenty of shops and restaurants but it's a bit less crowded and more youth oriented. Many students hang out there. If you want to experience an epic nightlife or if you're into fashion, you should stay in Shibuya! You won't have one dull moment there!
Where to stay in Shibuya
As its name suggests, you're next to the most important train station, so it's a strategic central location. There are plenty of bars, restaurants and small shops in this area, which has a more European feel than a local Japanese feel. The Imperial Palace is not far. And it's perfect if you plan to go on day trips in the region.
Where to stay around Tokyo Station
It's a high-end shopping area of Tokyo: expensive boutiques, upscale brands, etc. But there are also affordable shops and numerous amazing restaurants. There's also a cool nightlife there, with a mix of locals and foreigners. Chuo Dori, the main boulevard becomes a pedestrian-only zone on the weekends so the area becomes pedestrian heaven.
Where to stay in Ginza
If you want to experience traditional Tokyo, this is where you should stay. You have the Senso-ji Temple there (1,300 years old), traditional restaurants and many souvenir shops. It's one of the most historic neighborhoods in Tokyo, completely different from Shibuya or Shinjuku. Moreover, it's quiet and one of the least expensive areas of Tokyo.
Where to stay in Asakusa
It's probably one of the most cosmopolitan part of the city. If you want to experience Tokyo nightlife, this is where you should stay. It's packed with bars, restaurants, attractions and clubs. But it's also home to art museums, theaters, galleries and shopping centers. Many foreigners live there, you'll notice many restaurants have English menus and English-speaking staff.
Where to stay in Roppongi
This is the perfect area if you're traveling with your family! Sure, there's not this authentic Japanese feel there. It's more of a modern, futuristic neighborhood. But you'll be very close to Disneyland, the free Toyota Mega Web and entertainment complexes such as Legoland, Leisureland, Joypolis and Madame Tussauds. It's also home to numerous restaurants and shopping malls. Odaiba has more of a resort feel than the rest of the city.
Where to stay in Odaiba
Now you know all the best places to stay in Tokyo. Feel free to check out my Tokyo districts guide, but also my thorough Japan travel guide!