Budapest is one of the most popular cities in Central Europe! It's divided into 23 districts. Buda and Pest were originally two cities separated by the Danube River. They were brought together to form Budapest in 1873. Today, most people live on the "Pest" side, the dynamic heart of the city. The "Buda" side is the historic quarter of the city.
There's no best area to stay for tourists. And with 23 districts, finding where to stay in Budapest can be a tedious and overwhelming task. Which is why I wrote this guide listing where to stay in Budapest, list the best hotels in Budapest and the best neighborhoods in Budapest!
It's on the "Buda" part of the city, and you'll find there cobblestone streets, ancient houses and views over the river and the Hungarian Parliament Building. This area is home to several museums, numerous cafes and good restaurants but also famous tourist sights: the Royal Palace, Matthias Church and Fishermen's Bastion. Even though it's filled tourists in the daytime, this area is very quiet at night. A nice area if you prefer to stay in a luxury hotel, or visiting Budapest on a romantic trip.
Where to stay in the Castle District
You're literally in the heart of Budapest. You're not far from the Parliament, the moving Shoes on the Danube Memorial monument, and St Stephen's Basilica. The major shopping district, Vaci Street, is also there. You'll find a vast number of hotels for all budgets, cafes, bars, restaurants and souvenir shops right at your doorstep. It's probably the best area to stay in Budapest for first-timers and families.
Where to stay in Belvaros
This is the former Jewish district in Budapest and the most densely populated part of the city. You'll find plenty of Jewish culture there: three beautiful synagogues, kosher restaurants, etc. This area is best known for its nightlife and all the ruin bars (bars in dilapidated buildings) with graffiti. Erzsebetvaros is home to an array of bars, nightclubs and hotels for every budget. Stay in Erzsebetvaros if you want to party, a lively atmosphere, mingle with locals and experience the best nightlife.
Where to stay in Erzsebetvaros
A great area if you're a culture lover! It's home to The Opera House, the Operetta Theatre, The House of Terror, the Music Academy, the famous Andrassy Avenue, and many other museums. Terezvaros is great for those who wish to stay closer to shopping and cultural attractions. It mixes touristy with residential, and there are many budget hotels there.
Where to stay in Terezvaros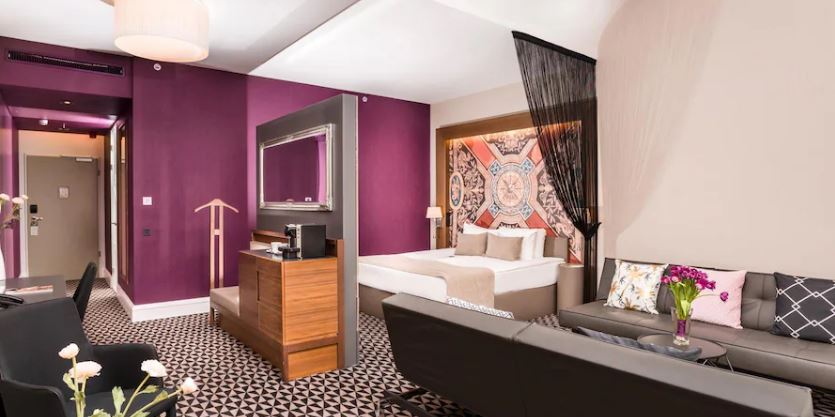 Ferencvaros is mostly a residential area where a mix of young locals and expats live. It's not centrally located so it's cheaper and a great area to stay if you're on a budget. There are numerous bars and restaurants and if you stay close to the Liberty Bridge, you won't be far from Belvaros. Don't forget to check out the Central Market Hall! Ferencvaros is a nice area for couples and families.
Where to stay in Ferencvaros
It's the art district of Budapest. You'll find there several museums but also libraries, hospitals and universities. This district used to be called Chicago because it was rough and dangerous. But it's not the case anymore, it's completely safe to stay there. Here you'll find a number of great ruin bars, casual eateries, hip shops, and stylish galleries. This area is suited for lovers of good architecture and history, but also travelers on a budget.
Where to stay in Jozsefvaros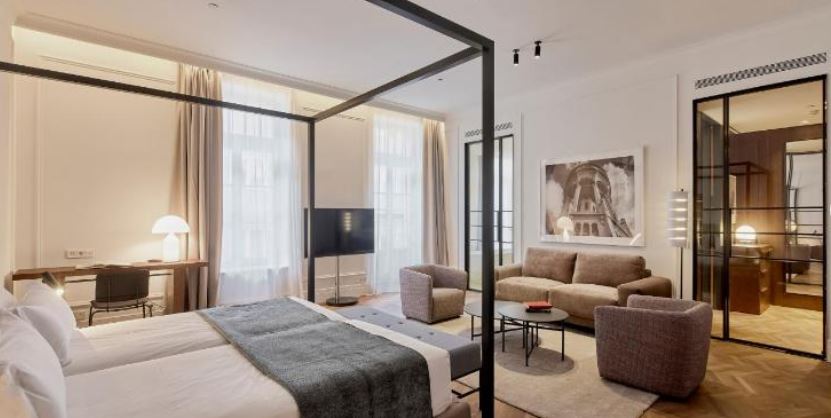 Now you know all the best places to stay in Budapest! Feel free to check out my Budapest travel guide, and also my post about the Szechenyi baths in Budapest. If you spend some time in the country, here are the best things to do in Hungary!