I spent about a week in Sierra Leone thanks to the Sierra Leone tourism board. They invited four travel bloggers to discover and explore the country. Needless to say, all opinions are my own.
Sierra Leone is one of the best kept secrets of West Africa. It's not the most visited country in the world because it suffers from a bad reputation due to the civil war during 1991 and 2002 and the Ebola epidemic around 2015. However, Sierra Leone is a safe country now with an interesting history, numerous places to visit and stunning beaches. In other words, you can't be bored, there are many things to do in Sierra Leone!
Sierra Leone is one of the very few English-speaking countries in West Africa. Its idyllic islands, welcoming locals and gorgeous flora and fauna makes it a great destination in the area. You'll be able to fully immerse in the local culture. For your information, Sierra Leone means Lion Mountain in Portuguese. Let's see now what are the top Sierra Leone tourist attractions!
Bunce Island
You can't visit Sierra Leone and not go to Bunce Island. It used to be one of the main slave points in West Africa, but it was kind of a secret island. The Brits took over in 1670 and started the Royal African Company of England. Sierra Leone was a focal point because it was easy to navigate from there.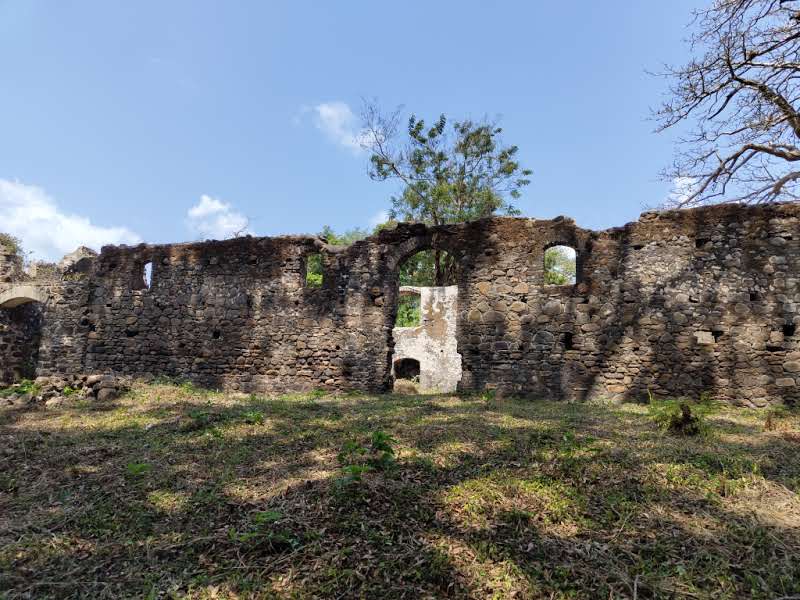 Tens of thousands of slaves were sent to North America (mostly in South Carolina and Georgia) and the Caribbean islands. The UK abolished slavery in 1808 and abandoned the island, which is why it looks a bit derelict. Moreover no one lives there, it's now owned by the government.
Tacugama Chimpanzee Sanctuary
At the outskirts of Freetown you'll find the Tacugama Chimpanzee Sanctuary. It opened in November 1995 and to make it clear, it's not a zoo. The sanctuary provides a safe environment to chimpanzees, because the local population often hunts them for food or keeps them as pets when they're young but abandon them later when they grow up.
115 chimpanzees live in the sanctuary. Each one of them has its own name and responds to it. The staff runs various hikes and guided tours twice a day, where you can observe the chimpanzees in their environment. The sanctuary also developed educational programs focusing on sustainability and ecotourism. If you love the place, you can even stay in a tree house onsite to stay there for a few days. FYI, the chimpanzee is kind of the symbol animal of Sierra Leone.
Banana Islands
Banana Islands is comprised of 3 islands: Dublin, Ricketts and Mes-Meheux (this one is uninhabited). You'll have to get on a boat from Kent village to Dublin, the largest of the three. About 800 people live there. You basically go there to relax, enjoy the scenery and savor the delicious freshly caught seafood for lunch or dinner. We stayed at Bafa Resort and had a great time there. Cool staff, great food and comfortable and spacious tents.
Cotton Tree
The Cotton Tree is the national symbol of Sierra Leone. It's one of the most important landmarks in Freetown. This is where people often arrange to meet. This tree has been here for about 500 years now, and this is where former slaves returning from Nova Scotia would pray to start a new life as free people. Even today, locals go there to pray and express their homage to their ancestors.
Sierra Leone National Museum
It opened in 1957. It's very close to the Cotton Tree. It's not large but it's very interesting. A guide will show you around, giving clear explanations and sharing stories about the history of Sierra Leone while you're watching the pieces of art, photos, documents and tribal clothing. You'll learn about the culture and tribes of the country, but also about important historical figures such as Bai Bureh who fought against the British and their hut tax war.
Sierra Leone Peace and cultural Monument
In the same area, you'll find the Sierra Leone Peace and cultural monument. It opened in 2011 in memory of those who died during the civil war, and also to preserve the truth of Sierra Leone's history. It's very interesting, you'll see paintings on the wall representing events that happened during the history of Sierra Leone. You learn more about historical figures of the country such as Madam Yoko or Sengbeh Pieh.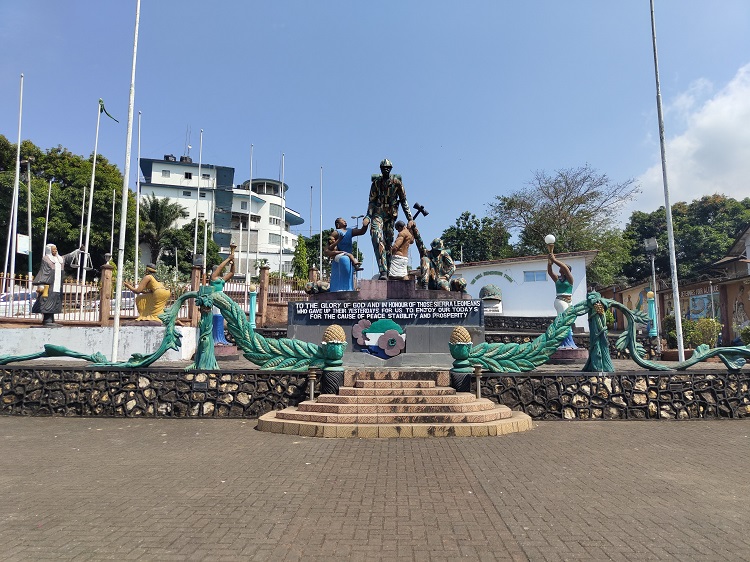 Enjoy the food
Sierra Leone is not known for its gastronomy, however the food is good there! You have to try a cassava leaf, that's the national dish. Basically it's steamed rice with sauce and fish or chicken. Groundnut stew is a chicken or beef stew in thick peanut sauce. Since there's a large Lebanese community in Freetown, you can easily find hummus and pita bread but also falafel, shawarma, etc. You'll notice rice and plantains accompany most meals.
Lumley Beach
This is one of the numerous beaches you have to see in Sierra Leone. This one is in Freetown, many locals and tourists hang out there. It's home to numerous bars, restaurants, hotels and also nightclubs. It's relatively quiet on weekdays but it gets busy on weekends and public holidays. Roy's is a popular spot to watch the sunset while have a drink or dinner.
National Railway Museum
The National Railway Museum is in Freetown and it opened in March 2005. It was founded by Colonel Steve Davies. It's dedicated to the history and works of the Sierra Leone Government Railway, but the last train ran in 1975 in Sierra Leone. They want them back now to help develop the country, plus neighboring countries like Guinea have running trains.
The museum houses several locomotives that survived the civil war thanks to the efforts of the late Mohamed Bangura, and also old tickets, photographs, maps and timetables. It even exhibits a coach specially made for the 1961 visit of Queen Elizabeth II.
Fourah Bay College
Fourah Bay College is the first and oldest university in West Africa. It opened in 1827 and it was an eminent educational institution that was called "Athens of West Africa". The building stopped being used in 1990 and caught fire in 1999 during the civil war. Today, various plants claimed it back but it's still a fascinating place to visit.
Tokeh
Tokeh is a long sandy beach home to great resorts, especially Tokeh Beach Resort (I spent a night there and loved it!). Just sit back, relax, sip cocktails, sunbathe and take a dip. A nice beach to decompress after spending a few days in the hustle and bustle of Freetown.
River Number 2 Beach
This one is like 20 minutes away by foot from Tokeh, on the other side of the lagoon. Tokeh has more a Western feel to it, but River Number 2 is where the locals head to on weekends and holidays to party. It's run by the local community. You'll find some bars, restaurants, a guesthouse and a tourism market. This beach offers white sands and clean amenities such as red and blue beach chairs.
Tasso Island
Head to Tasso Island to enjoy a delicious lunch in front of the sea at Tasso Resort. And guess what? You can even stay in a chalet onsite, a great getaway accommodation. Don't want to laze around? Take part in an activity such as going on a canoe trip or watching a masquerade dance.
Bureh Beach
Bureh Beach is the surf spot in Sierra Leone. There's a surf club if you're into it or if you want to make friends, or you can just enjoy the laid-back vibe of the beach and enjoy the sound of the waves. It's home to some guesthouses if you want to mingle with other travelers.
Leicester Peak
It's the highest peak in Freetown, about 800 meters (2600ft.) above sea level in Tower Hill. Perfect place to enjoy panoramic views from the heights of the city. Tourists and locals love going there especially to admire the sunset.
St. George's cathedral
This is a historical church in Freetown. It was built between 1817 and 1828 to commemorate sailors lost at sea. It's one of the largest and oldest churches of Sierra Leone. Queen Elizabeth II and Prince Philipp came here in 1961. They signed the guest book and to this day you can see their signatures.
Other things to do in Sierra Leone
As I said, you can't be bored in Sierra Leone. Head to Outamba-Kilimi National Park to see animals such as hippos and elephants, or Gola Rainforest National Park to see reptiles and other animals. Tiwai Wildlife Sanctuary is another great place to spot animals. Wanna go to a remote place? Spend some time in the Turtle Islands or Rogbonko Village Retreat!
Wanna stay active? Hike Mount Bintumani, Sierra Leone's highest peak (1,945 meters/6,381ft.) Are you into culture? Check out Bonthe, home to the Sherbro people. You can also visit cities such as Bo Town or Kabala.
All right! Now you know everything about the best places to visit in Sierra Leone! Feel free to check out the official Sierra Leone National Tourist Board website which features regular updated content. Now here are some tips to help you plan your trip!
Sierra Leone travel tips
It's very likely you'll get there by plane and land in Freetown, the capital. Then you'll have to take a ferry to get in town. Most citizens from Western countries need a visa to get in the country. Get in touch with VSL and send all the documents required, they'll do it for you. You'll be able to stay up to 30 days in the country. You can also get your visa on arrival.
A yellow fever vaccination is a must to get in the country, and malaria medication is highly recommended.
Where to stay in Sierra Leone? Roy Hotel and Restaurant is a nice hotel in Freetown with friendly staff and good breakfast. Atlantic Lumley Hotel is a great hotel too. In Banana Islands, you have to stay at Bafa Resort. Spacious tents, great food and really cool staff! For a nice resort along the beach, I suggest Tokeh Beach Resort.
Getting around in Sierra Leone on your own can be challenging. In Freetown you have options: taxis, okadas (mototaxis), public buses, poda poda (private buses) and keke (tuktuk). But if you leave the capital, it's best to hire a tour company such as VSL.
It's best to go to Sierra Leone in the dry season from November to April. It's easy to get around and the risk of malaria is lower. In the rainy season, roads are sometimes blocked because of heavy rain.
Sierra Leone is safe now. The civil war ended in 2002, a long time ago. Just follow basic precautions and use your common sense (don't wear flashy jewelry, don't flash out your brand new iPhone, etc.). Pick-pocketing can definitely occur. Travel insurance is a must. Anything can happen. Click here to get one.
You'll need a travel plug adapter in Sierra Leone. Click here to get one.
English is widely spoken in Sierra Leone so you won't have problems communicating with the locals. It's the official language in the country with Krio, an English-based creole language.
Cash is king. There aren't many ATMs in the country. You can use your credit card at hotels and some restaurants in Freetown, but you're expected to pay everything in cash outside of the capital. You can exchange money at the airport, the bank or in the street via the money-changers/dollar boys. You'll get a much better rate exchanging high notes ($50/€50 or more) than small ones ($20/€20 or less).