Some links are affiliate links, which means if you make a purchase through these links, I earn a commission, at no extra cost to you.
Ostrava is the third largest city in the Czech Republic (after Prague and Brno). However, few people decide to go visit Ostrava, and content themselves with a visit to Prague when going to the Czech Republic. Indeed, the city is located far east in the country, 350 kilometers (220 miles) away from Prague. It's not part of most travelers' itinerary. And yes I said it, Ostrava is not the most beautiful city in the world. For a long time it was called the steel heart of the republic, because Ostrava lived of the metallurgy industry. First let's see what to expect if you plan a visit to Ostrava, then we'll see the things to do in Ostrava.
History of Ostrava
Before listing what to do in Ostrava, let me describe the city quickly! The name Ostrava appears as early as the 13th century, but the city started to flourish from the 18th century. People found out there was very high-quality coal there. Ironworks, mines and facilities were built. For more than 200 years, the city of Ostrava was making money mostly thanks to coal mining. Ostrava was an industrial site with coal but also steel, iron…
The mining ended in 1994, and it caused job losses of over one hundred thousand. A lot of people left the city to find a new job elsewhere, but some people stayed. Ostrava made a lot of efforts to bounce back. They modernized the city to attract a maximum of tourists.
Description of Ostrava
The coal mining (and the unemployment that ensued) took its toll. Ostrava isn't as polished as Prague, nor as sophisticated as Vienna, and you quickly notice it. Some people say it's a dirty city, but I have to disagree. It's a raw city, and the locals are not rich. They're working-class people. Still, they're nice and friendly. From what I heard, they're known for being frank and direct in Ostrava. The logo of the city is "OSTRAVA!!!". The exclamation marks symbolize the dynamism, energy and self-confidence of Ostrava and its inhabitants.
The city is really quiet in the evening. On weekends, Ostrava is completely empty, the locals go to the Beskydy mountains since they're not far. I was there on a weekend and I can tell, the city was deserted. We only find people at Stodolni, a street filled with bars and clubs. People told me the locals are known for drinking a lot here… Let's see what to do in Ostrava!
What to do in Ostrava
Dolni Vitkovice
It's the main attraction of the city. It's a huge industrial complex. The coal mines used to be there, and also the steelworks, ironworks… The complex was opened in 1828 and closed in 1998. It was closed for several years and then it reopened, but this time for visitors. The complex is really impressive and you can spend hours there (moreover it's free). There's also a huge gas storage. Hats off to this complex for the conversion from industrial site to tourist attraction!
In this complex, there's also the Bolt tower, 78 meters (255 ft.) high. It's possible to go to the top and enjoy a nice view of the city. It's 200CZK (7.50€). Guess who inaugurated the tower in 2015? Usain Bolt himself! The tower wasn't named after him, the name actually comes from its bolt shape. There's a café on top at the top of the tower, the Bolt café, and you get a drink with your ticket.
Around Dolni Vitkovice
Around Dolni Vitkovice, there's also a science and technology centrum. Don't judge a book by its cover. From outside, it looks seedy but it's actually a cool place! There's a 3D movie theater, exhibitions about the human body, food, weightlessness… Very interesting! It's 240CZK (9 euros) to get in. There's also the U6 center dedicated to science. It's 130CZK (5 euros) to get in. It's interesting but not everything is translated in English, too bad… Next to the center, there's the Doban Miles museum with many optical illusions. To me, it's not worth it to go. It's 90CZK (3.50€) to get in.
The new city hall viewing tower
The Ostrava city hall is the largest one of the country, and also the highest. It dates back to the 1930s, and there are more than 13 kilometers (8 miles) of hallways in the building. The tourist information center is there, it's perfect if you need information regarding the city, if you wanna get a map, buy souvenirs… But the main reason to go there is to get on top of the tower and have a view of the city. You can even see Poland, since the border is just a few kilometers away. It's 60CZK (2.50€) to get to the top of the city hall viewing tower.
The mining museum at Landek park
Honestly, visiting a coal mine is not my first passion but I'm not lying, it's really worth it to go visit the mining museum at Landek park. It's the largest mining museum of the country. You take an elevator to go underground with guides who are former miners. They only speak Czech but it's possible to get an audio guide in English to understand what they say. Visiting this museum is a good way to see what allowed Ostrava to have its hours of glory! It's 150CZK (5.50€) to get in. FYI, there's Michal, another coal mine to visit, but it's less interesting to see.
The Ostrava museum
The Ostrava museum is the equivalent of the National museum in Prague. It relates the history of Ostrava, there are exhibitions about animals who used to be here before the building of the city, geology… And a huge, 225cm (88 in.) astronomical clock. The Ostrava museum is located on Masaryk Square, a nice square named after the first president of Czechoslovakia. In Ostrava, there's also Dum Umeno and PLATO, two art galleries. And of course the Ostravar brewery museum, about the local beer!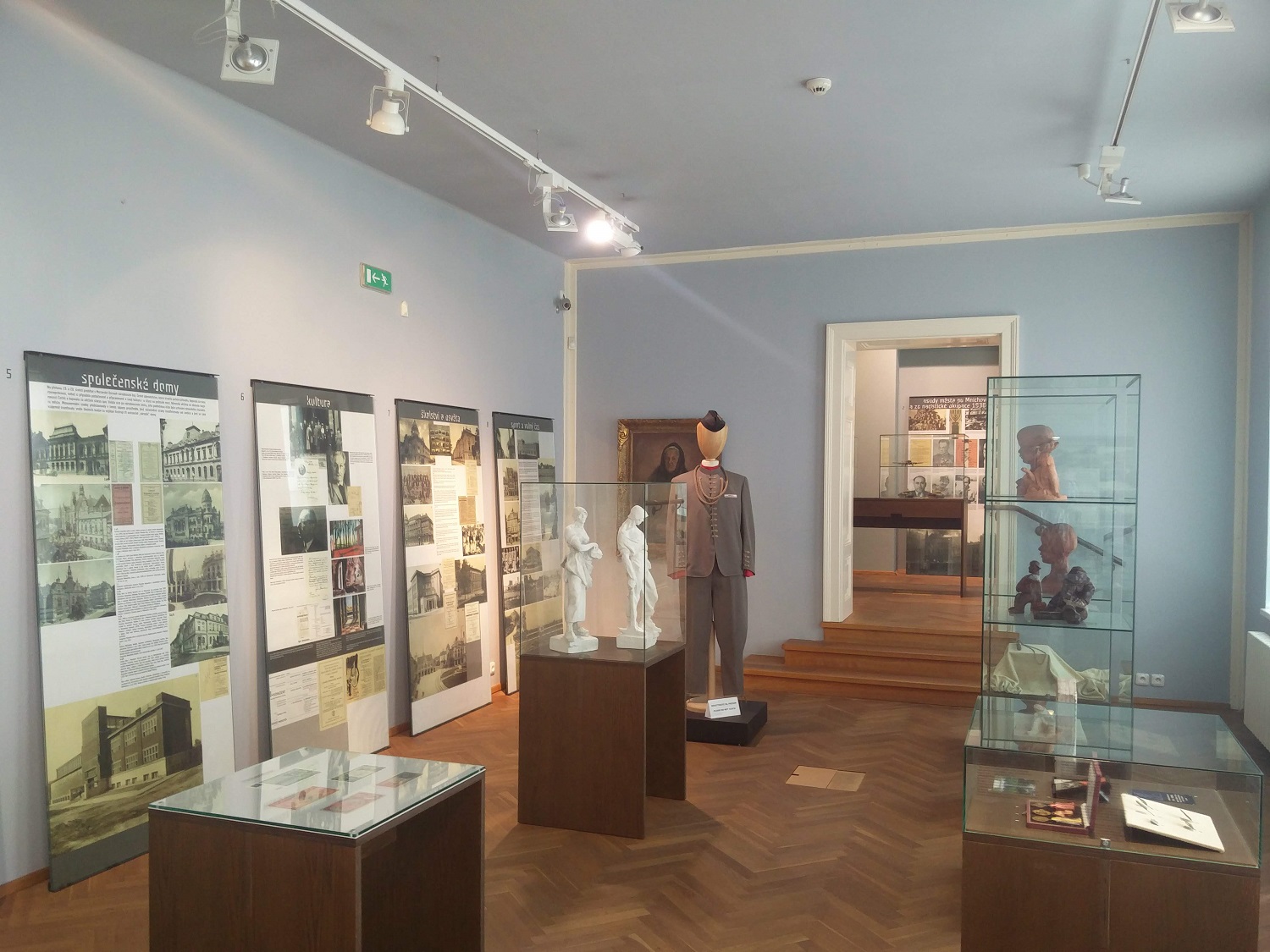 Komenskeho Sady
It's a very big park located not far from the city hall. It's perfect to relax and wander. The locals go there to jog, to cycle, to go rollerblading… There are several stalls selling beers of course but also some snacks. It's a nice park!
The Silesian Ostrava castle
It's a castle built at the end of the 13th century! There's also a big tower which was destroyed in the 19th century, and they rebuilt it! In fact, the castle has sunk by as much as 16 meters (52 ft.) over time because of the mining tunnels underground. But the castle is still here today! It's 80CZK (3 euros).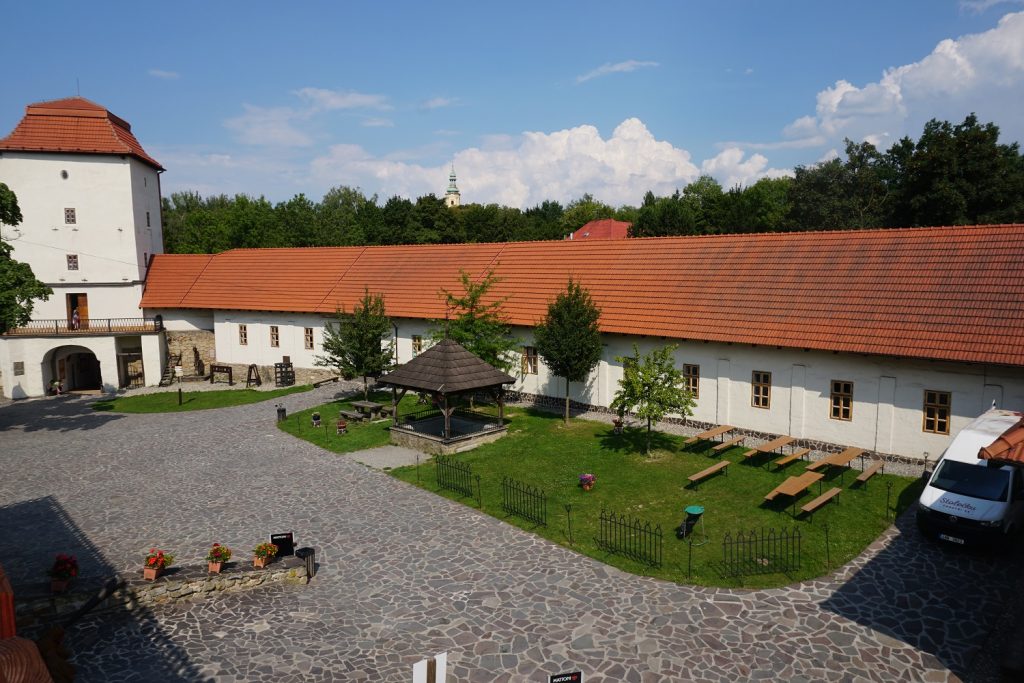 Stodolni
It's a very quiet street daytime. Nighttime, it's the place to be if you wanna party. There are more than 60 pubs, clubs, and cocktail bars in this street, the largest concentration of bars on a single street in all of the Czech Republic! There's hustle and bustle every evening, and alcohol is cheap! It's really cool, and you won't see the drunk idiots coming from abroad for a bachelor party, like in Prague.
But there are many Polish people, since the border is not far and Cracow is 200 kilometers (120 miles) away only. Apparently there's no rules in Stodolni! People tend to grab a drink from one bar and finish it at another, and it seems like it's ok to do that! Try the Radegart, a very popular local beer! There's a good vibe at Stodolni, but I heard the locals don't really go there to have fun.
Colours of Ostrava
I didn't go but if you have the opportunity to be in Ostrava mid-July, you cannot miss Colours of Ostrava. It's a 4-day festival, where dozens of artists sing on stage. Rock, jazz, electro… There's a bit of everything! But also workshops, theatre performances, poetry, discussions, films… The festival takes place in Dolni Vitkovice, meaning it's an experience like no other! The same month, there's also Beats for Love, another festival!
I really liked my visit to Ostrava. As I said, we cannot say it's the most beautiful city of the world. But there's a particular vibe that I really liked. You can tell now, there are things to do. And I didn't even talk about the zoo or go watch an ice hockey game, the most popular sport in the city! If you go to Czech Republic, our even in Cracow, don't miss Ostrava! And check out this list of places to visit in Czech Republic!
How to get to Ostrava
Very few flights go straight to Ostrava from Western Europe (apart from London). The best thing to do is go to Prague first. Click here to check the latest flight prices. And then take a bus or a train to Ostrava. It's about 3 hours (bus or train). For the bus, check Flixbus. For the train, check Regiojet.
How to get around in Ostrava
There's no metro in Ostrava but there are buses and tramways, they go everywhere. Keep in mind that it's not possible to buy a ticket in the bus or in the tramway with cash. You can only pay with a contactless credit card. To pay with cash, there are ticket machines at the bus stops. The price depends on the duration of your ride.
Where to stay in Ostrava
If you're traveling on a budget, I suggest you to stay at Hostel U Areny. Good service, clean rooms and friendly staff. Click here to book your stay. For a more comfortable place, you should stay at Mercure Ostrava Center. Very well-located, clean, modern, and good breakfast. There's also a sauna and a fitness center. Click here to book your stay. If you're looking for a luxury hotel, the Quality Hotel Ostrava City is a good one. Well located, clean, nice rooms, friendly staff and excellent service. Click here to book your stay. Otherwise click here to check the hotels available in Ostrava.
Finally, if you prefer to stay in an apartment, click here to check the apartments available on Airbnb.
Best time to visit Ostrava
I suggest you to go between May and September. The temperatures are good. As I said, there's the Colours of Ostrava festival mid-July. Be careful, during the event, all the hotels are sold out and the prices skyrocket!
Ostrava travel tips