Lisbon is getting more and more popular and I totally get it. It offers a wealth of art and culture, great architecture, shopping opportunities and a vibrant nightlife. I didn't even mention all the great bars and restaurants there. But finding where to stay in Lisbon can be overwhelming. Each area has a distinct look, style, and overall vibe. Where to stay in Lisbon? This guide will tell you where to stay in Lisbon, list the best hotels in Lisbon and the best neighborhoods in Lisbon!
Chiado is probably one of the best places to stay in Lisbon. It's central and it offers plenty of sightseeing, with its theaters and museums. Fantastic shopping can be found, especially around Rua Garrett. The food scene is also great, this is where you'll find Belcanto, a 2-star Michelin restaurant, but also wine bars and cocktail bars. There's also a vibrant nightlife if you're into partying all night long!
Where to stay in Chiado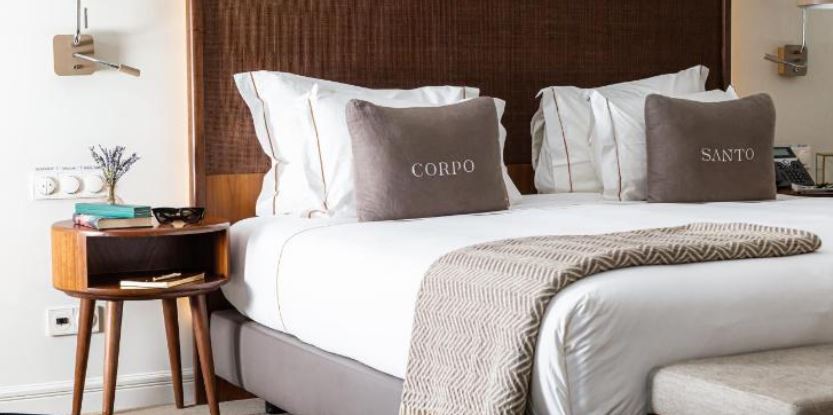 Perfectly located in the heart of Lisbon, Baixa features numerous shops, restaurants, hotels and museums. Many of the attractions of the city are within easy walking distance of Baixa, therefore it's really a perfect location for exploring the city. Plus it's well connected to public transportation. There are many budget hostels in Baixa. However this area is quite touristy and it can be noisy in the evening.
Where to stay in Baixa
This is the place to be if you want to experience Lisbon nightlife! It's pretty normal during the day but in nighttime, you realize there are actually numerous bars, restaurants and clubs. But most people hang out in the streets. You can still find quiet streets in Bairro Alto, and you'll notice it's home to quirky shops and street art. If you're in Lisbon to party, staying in Bairro Alto is a good option.
Where to stay in Bairro Alto
Alfama is Lisbon's oldest district with narrow cobblestone streets and tightly packed houses. It almost feels like a village within Lisbon. This is the birthplace of Fado music, and it's a charming and romantic area. If you're looking for a truly authentic area to stay in Lisbon then look no further than Alfama. However Alfama is built on the side of a steep hill, with a lot of steps to climb! Now you know!
Where to stay in Alfama
Principe Real is one of Lisbon's trendiest and LGBT-friendliest neighborhoods. It's packed with cafes, funky bars and restaurants but there are also beautiful parks and several urban concept stores. This is the perfect corner of Lisbon for those looking for have a mix of sightseeing and nightlife. Regarding accommodation, there is something for every price range in Principe Real.
Where to stay in Principe Real
It's not a neighborhood per se but Lisbon's main avenue, often compared to Paris' Champs-Élysées. It's lined with 5-star hotels, chic fashion outlets, high end restaurants and internationally-renowned designer stores. Not the cheapest of places to stay in Lisbon but you can find cheaper options in the side streets.
Where to stay in Avenida da Liberdade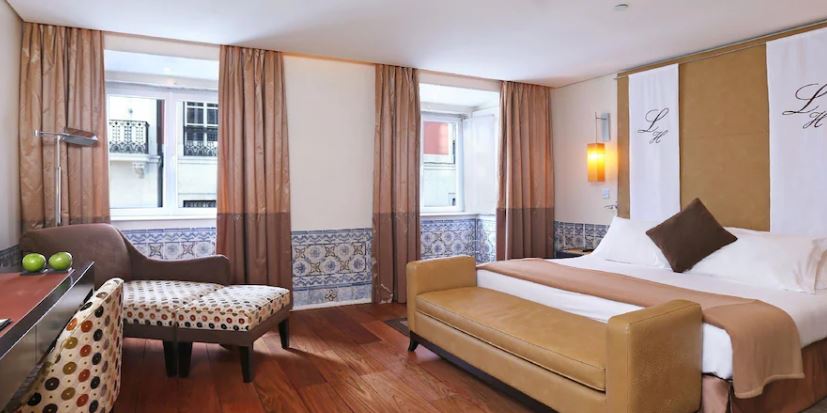 Belem is known for its cultural and historical attractions like the Tower of Belem or the The Mosteiro dos Jerónimos. You can learn a lot about Portugal's seafaring past in Belem, since this is where navigators set sail in the 15th and 16th centuries. There are many cafes and restaurants, and this is also where you have to taste the famous Pastéis de Belem (egg custard tart). There are some nice luxury hotels as well as cool hostels and mid-range options in Belem. A quieter area than central Lisbon.
Where to stay in Belem
Now you know all the best places to stay in Lisbon! Feel free to check out my Lisbon travel guide!