Some links are affiliate links, which means if you make a purchase through these links, I earn a commission, at no extra cost to you.
I spent a day at Efteling theme park. Wait what!? You don't know Efteling!? This theme park, surrounded by the forest, is located in Kaatsheuvel, not far from the border with Belgium. Efteling is about 70 kilometers (43 miles) south of Rotterdam and 100 kilometers (62 miles) south of Amsterdam. Efteling is known to everyone in the Netherlands but also in Flemish Belgium. Curiously, this theme park is almost unknown elsewhere. Even in neighboring countries like France or Germany, very few people heard about Efteling. However, it's a good theme park and you don't get bored there. Visiting Efteling is one of the best day trips from Amsterdam. Let me tell you more about my visit to Efteling theme park!
History of Efteling theme park
I have to admit it, I didn't know Efteling either… However, it's one of the oldest theme park in the world. Originally, it was a sports park opened in 1935. A few years later, they expanded the sports complex with playgrounds, a tea house but above all the Fairytale Forest in 1952, the very first attraction, still here today.
Numerous attractions were built during the 1970s and the 1980s and in 1992, they opened the Efteling hotel! Since then, the park keeps growing with new attractions, a golf park, a second hotel, a theater, a holiday village, etc… For your information, Efteling is twice bigger than the Disney park in California!
Organization of Efteling theme park
Efteling is divided into five realms. There's Marerijk, the magic realm. You'll find there attractions dedicated to fairy tales and fantastic creatures. There's Reizenrijk, the journey realm, dedicated to adventure and travel. There's Ruigrijk, the wild realm. This is the area with the best attractions for adults, the roller coasters, etc… The thrill seekers should go there!
There's Anderrijk, the bizarre realm. This is where you'll find the mystical side of the theme park, the parallel worlds, etc… Finally there's Uitrijk, the entrance realm. It's just the reception desk of the park and its theater. You can walk from one realm to another one as you like, but you need to know the park is huge, you're gonna walk a lot!
Attractions in Efteling theme park
Haunted houses, playgrounds, steam train, roller coasters, water show… There are many things to do in Efteling, and many attractions to test out. No matter who you're with, either with your friends, your soulmate or with your family and your kids, you'll find something to do!
Baron 1898
The scariest attraction from the outside! But actually it's ok! It's a roller coaster, and you're gonna experience a drop of 37.5 meters (123ft.) in a mine! The attraction is quite short, it's fast (90km/h or 55mph), but it's really worth it!
Joris En De Draak
Another attraction for the adults! Joris en de Draak is a wooden roller coaster and I really like it! There are actually two rides and you'll do one of them, the fire one or the water one. The two rides start at the same time, and the two teams race against each other to slay the dragon. It's going fast, once again it's for the thrill seekers! Really cool!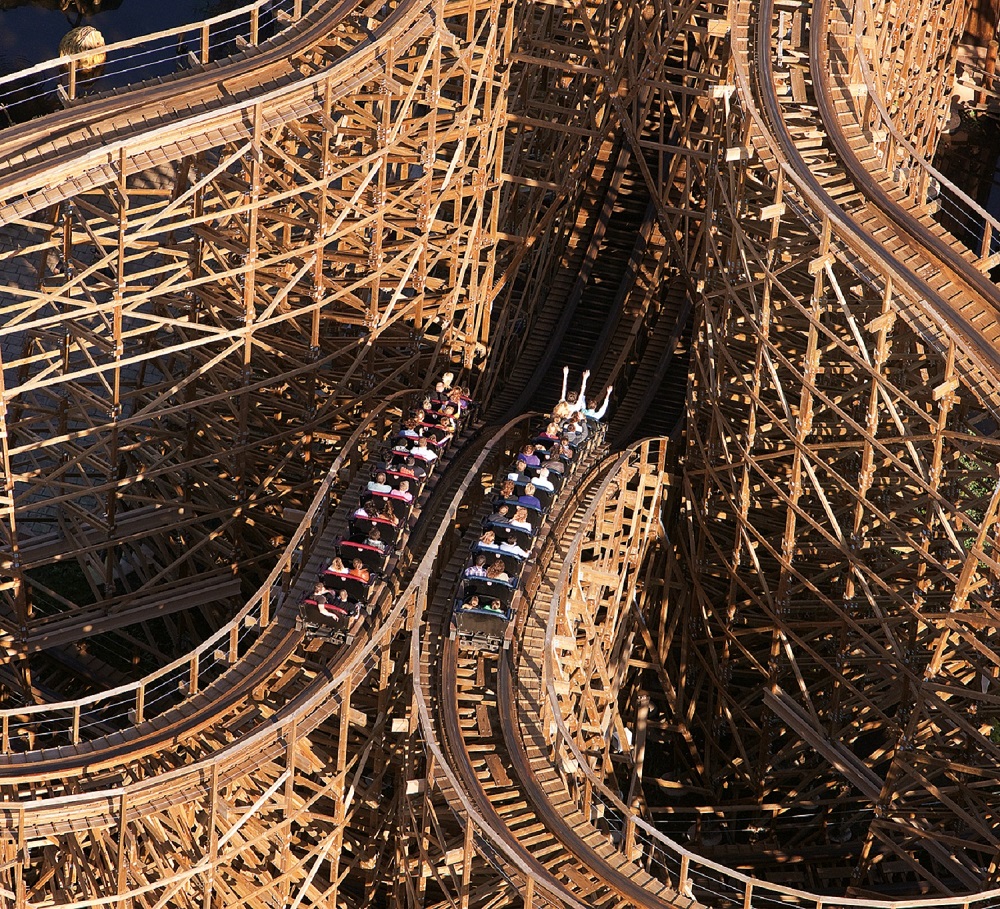 Fata Morgana
A water attraction! Hop on the boat and just enjoy the ride. Inspired by the Arabian nights, you'll pass by Oriental markets, narrow streets, and you'll even see the sultan. It's nice to visit the Fata Morgana palace.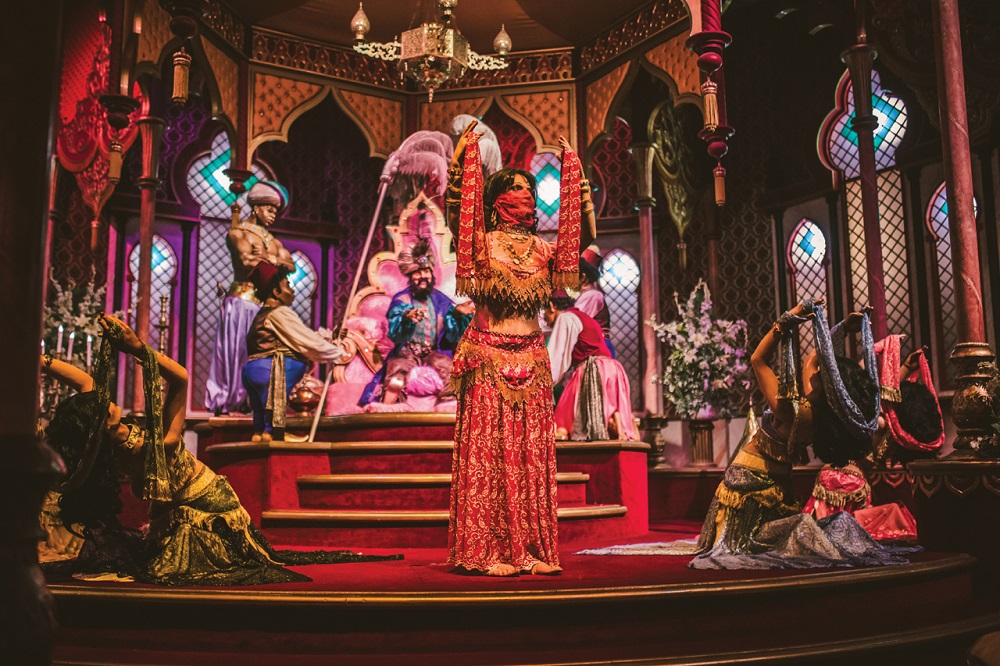 Symbolica
Symbolica is what we call a dark ride, and I think it's one for the families. You're just following a path and you're visiting the fantasy palace of King Pardulfus. Pardoes, a jester guides us through the different rooms and hidden parts of the palace.
Villa Volta
It's a mad house, a house where you're seated and the decor moves! It's about an outlaw who sacked a chapel. He was sentenced to stay forever in this cursed house. Not very scary but very well done, we really feel like sometimes, we're upside down!
Vogel Rok
It's a roller coaster in the dark! Based on the story of Sinbad the sailor, we're trying to escape the claws of a roc, those huge birds reminding us of an eagle! Nice ride!
Droomvlucht
It's a ride in the air, in an enchanting world. You'll find yourself surrounded by fairies, elves, goblins and glitter. It's a family ride but still, it's impressing.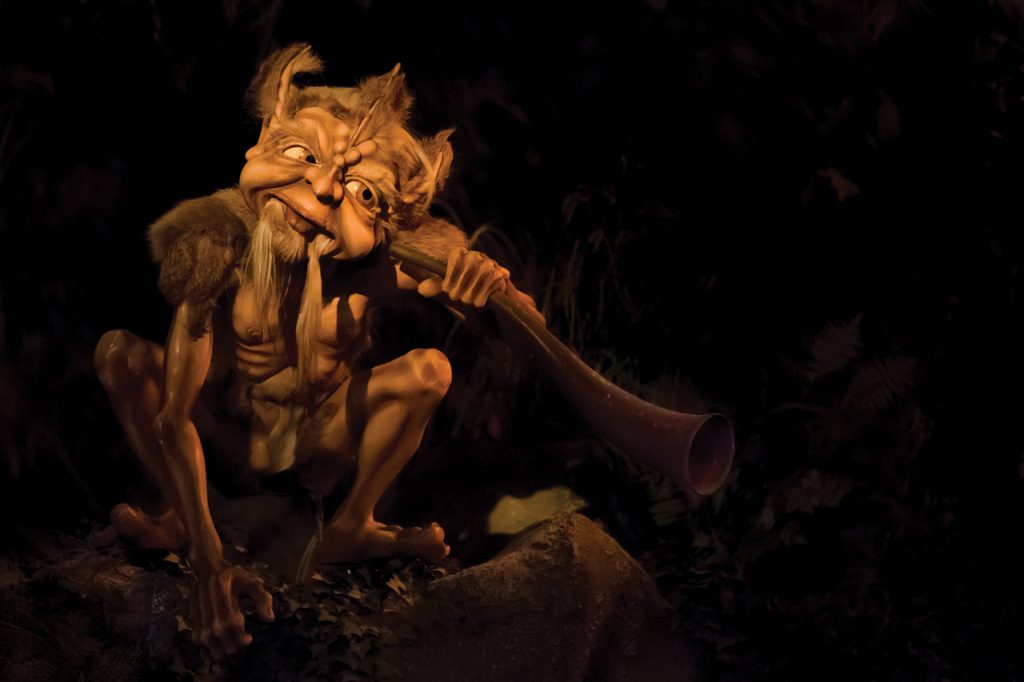 Raveleijn
It's not an attraction but a show, actually the most popular show of Efteling. You'll be able to witness battles, a dragon spitting fire, impressive stunts, a princess in danger… Amazing! To enjoy the Raveleijn show, you'll have to get a (free) ticket) beforehand. There are distributors in the park. The show is in Dutch but you can ask for a headphone to have a translation.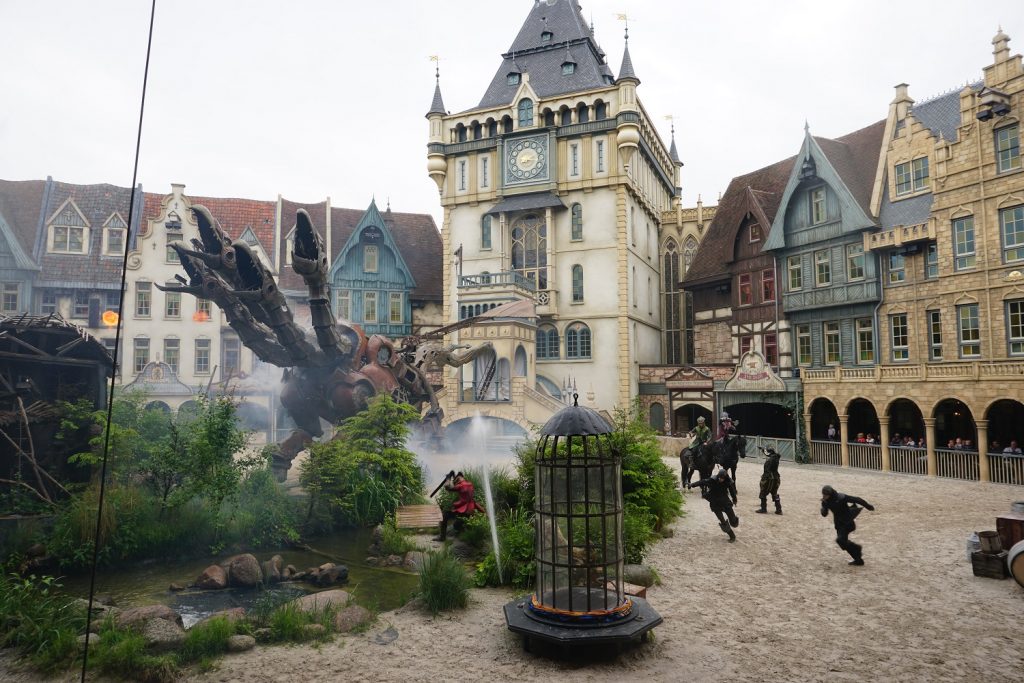 Other attractions in Efteling theme park
I listed the main attractions in Efteling theme park, but there are numerous other ones. I'm thinking about Vliegende Holander, a mix between a roller coaster and a water attraction. There's also Spookslot, a haunted house, Aquanura, a water show and of course the fairytale forest, a nice path where you'll discover various fairy tales. It's for the kids!
Where to eat in Efteling
I have good news for you! You can bring your own food and eat it in the park. It's useful when you know that getting food is usually very expensive in theme parks. But this time, surprisingly, even if you want to eat in one of the restaurants in the park, it's not that expensive. Moreover, you have plenty of options : pastas, pizzas, salads, french fries, burgers, Asian food, waffles, traditional crepes, pancakes… They have a wide selection!
Octopus offers wraps and salads, snacks… Quite good! Otherwise there's Het Wapen Van Raveleijn, and from its terrace, you can see the Raveleijn show! They serve huge plates with cold meats and cheese, chicken… For a nice dessert, go to Polles Keuken! They serve pancakes and crepes.
Efteling app
For your information, Efteling has an app, available on iOS and Android! Download it, it's very useful! It allows you to have the schedule of all the different shows in the park. But most importantly, it allows you to know in real time the waiting time of each attraction. We were using it all the time, and we were going to the attractions depending on the waiting time. The other visitors were probably doing the same thing, and that might explain why we never waited more than 30 minutes to enjoy an attraction!
Hotels near Efteling
I spent a full day in Efteling, but I didn't sleep there. But if you decide to sleep there, your stay allows you to spend two days in Efteling! It's convenient when you know that the park being huge, you cannot see everything in one day! There's the Efteling Hotel, offering suites nicely decorated, using the same enchanting style as the park! There are various themes like the Snow White suite, the Fata Morgana suite… Check the latest prices and the availability.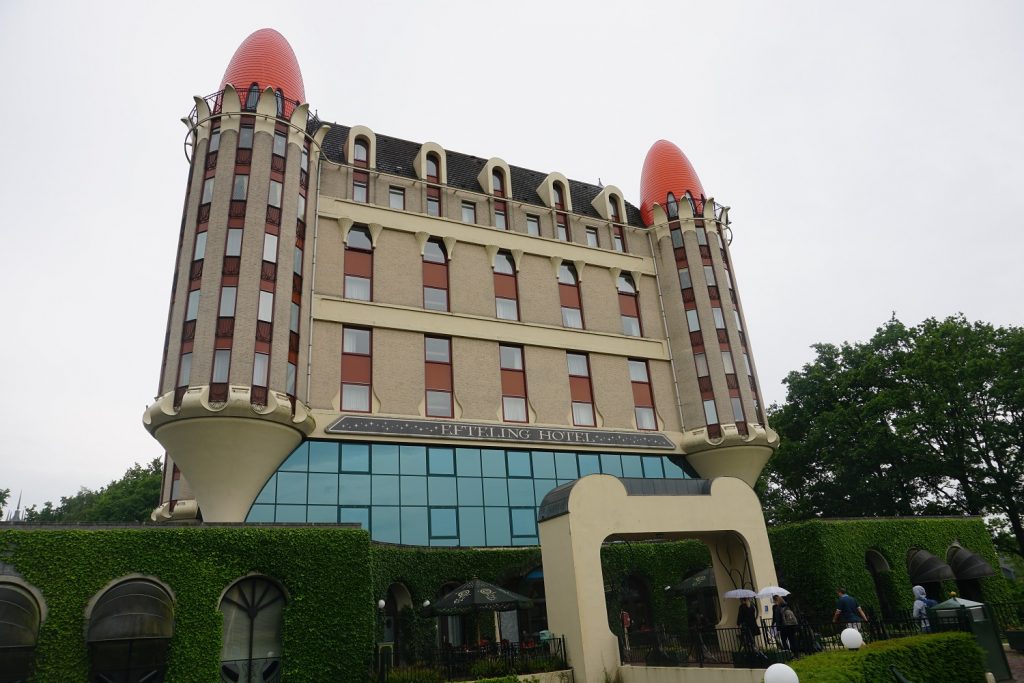 Otherwise there's Loonsche Land, located 15 minutes away by foot from the entrance to Efteling. It's a holiday village, where you'll be able to stay in a charming hut or a hotel room. Check the latest prices and availability. There's also Bosrijk, offering apartments with a nice view of the park, a lake, game for kids, a restaurant, an indoor pool… Check the latest prices and availability.
If you book a night in one of their hotels, all those who stay in the hotel have access to Efteling for two days! You also have free parking, a breakfast, discounts, and reserved seats for the Raveleijn show. Oh and you can get in the park 30 minutes before the general public!
Efteling review
Let's start with what I liked! I was pleasantly surprised, the prices are not extremely high. We're clearly not in a Disney park. Being cheaper doesn't mean it's not as good. The restaurants are moderately priced, it's the same thing for the souvenir shops, the prices are not inflated. Another good point : the park is extremely clean, there's nothing on the ground, no trash on the floor! Congrats Efteling!
To me, Efteling is a family park mostly targeting children. There are a few attractions for teens and adults like Baron 1898 or Joris en de Draak. But the thrill seekers, may be disappointed. However, Efteling is the place to be for a nice day with your family! The fairy tale forest, the elves, etc… With kids, it's perfect!
If you plan to spend some time in the country, here are the best places to visit in the Netherlands! Let me give you some tips now!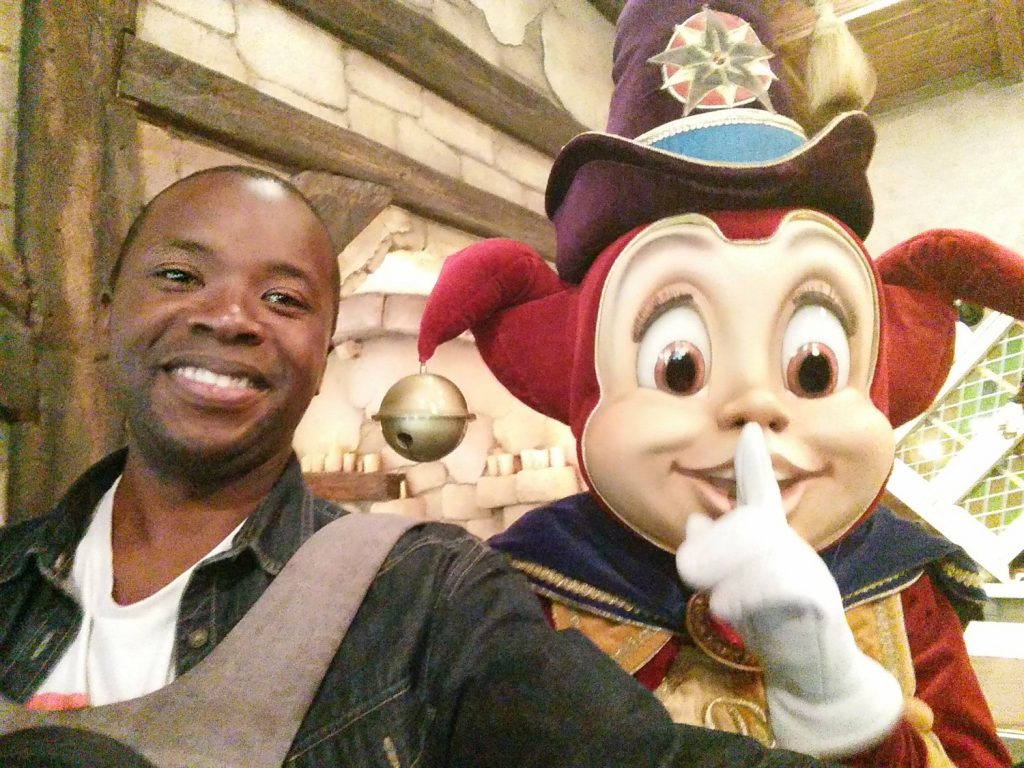 How many days to visit Efteling
It's not a bad thing but you need to be prepared, the park is very (too?) big. You're gonna walk a lot to go from one attraction to another one, from a realm to another one, etc… Consequently, a full day in Efteling is cool but you can't see everything. Two days is perfect!
How to get to Efteling
The easiest way to get there is by car. It's 70 kilometers away (43 miles) from Rotterdam, 110km away (68 miles) from Amsterdam, 140km away (86 miles) from Brussels, and 435km away (270 miles) from Paris. The closest Dutch cities are Breda and Tilburg, but the Belgian border isn't far either. With no car, it's more complicated to go to Efteling, but it's not impossible. You'll have to take a train, then a bus to go to Efteling. Click here for all the info.
Efteling park tickets
It's 42 euros to get in, and it's free for children under 4. You'll pay two euros less if you buy your ticket online. Buy your ticket now! You'll have to pay an extra 12.50€ for the parking (unless you sleep there). You can also buy an annual pass, it's 199 euros. Meaning you'll have unlimited access to the park for a year! The park is open all year but the hours change a lot, depending on the day. It's usually 11 to 6 wintertime, and 10 to 10 summertime. But click here for the correct opening hours. Another info, if you subscribe to their newsletter and go to Efteling the same month as your birthday, you'll get a 25% discount.
That's it! I think you're ready now to have a great time at Efteling!