Montpellier is a lively and dynamic city in the south of France. Many students live there, and Montpellier is a few miles away from the Mediterranean sea. Montpellier is the seventh largest city in France. It boasts about 300 sunny days annually and offers nature, culture and a cool nightlife. What to do in Montpellier? Here's a guide if you plan to visit Montpellier.
Montpellier is a nice city you can visit all year round. It's an ideal destination in the south of France thanks to its Mediterranean climate. Those who like culture will be happy, there are many museums. Those who are into nightlife will also be content. Montpellier is a city with numerous students and many bars and clubs. And the beach is not far if you want to relax. Here are the things to do in Montpellier!
Place de la Comédie
Place de la Comédie (Comedy Square) is in the heart Montpellier, and it's a symbolic place of the city. This is where you'll find the Three Graces Fountain dating back to 1776, but also the Opera Comédie dating back to the 19th century. This square is always lively, and it's called the egg due to its oval shape. In fact it's one of the largest pedestrian esplanades in Europe. It's a bustling place, lined with numerous cafes and restaurants.
L'écusson
L'ecusson is the historical center of Montpellier, the old town. Just wander in this neighborhood and discover the medieval narrow streets, the cute little shops and of course the architecture. You have to see the Saint-Roch church, the rue de l'ancien courrier (a street), the rue des trésoriers de la bourse (another street), and the tour de la Babote (a tower). It's a charming area!
Promenade du Peyrou
The promenade du Peyrou is one of the best Montpellier attractions! It's a park dating back to the 17th century. You'll find in this park the place royale du Peyrou which features a statue of Louis XIV on horseback. From the promenade, you can watch the aqueduc Saint Clément which is 14-kilometers (9 miles) long. The arc de triomphe is a bit further, built in the 17th century in honor of Louis XIV. The promenade is a nice place to have a walk at the end of the day.
Montpellier cathedral
The Montpellier cathedral is a Gothic structure built in 1364 on the initiative of Pope Urbain V. It was originally a monastery and turned into a cathedral in 1536. It's located in the historic center and it's an imposing structure with its three towers. It's the largest Gothic monument in the region. It actually looks more like a fortress than a cathedral. Don't hesitate to get in to see the beautiful stained-glass windows and the big organ.
Musée Fabre
Musée Fabre (Fabre museum) is the main art museum of Montpellier. You'll find there one of the largest collection of French paintings outside Paris. There are 800 pieces of work, 900 engravings and 3500 drawings. The collection is impressive and you'll find work from Rubens, Monet or Renoir. It's free to get in on the first Sunday of the month.
Jardin des plantes
Don't miss it, it's the oldest botanical garden of France. It dates back to 1593 and it's listed as a historical monument! Of course you'll find there numerous varieties of plants and trees. The park is well maintained and set up, with numerous benches to have a break and admire the flora. It's managed by the university of Montpellier.
Château de Flaugergues
It is a "folie" (madness). A folie was a secondary residence of bourgeois families of Montpellier. You'll discover its English park, its orangery and its wonderful gardens. In the castle there's furniture from the 17th century and Flemish tapestry. The castle is listed as historical monument. You can even enjoy a wine tasting if you want to. Click here to be a part of it.
The arc de triomphe
Built in 1691 in honor of Louis XIV, the arc de triomphe acts as an entrance door to the old town, and it's opposite the promende du Peyrou. It's 15 meters (50ft.) high and it's also called the porte du Peyrou (Peyrou door). It's possible to get on top, but only on a guided tour with the city tourism board. Just next to the arc de triomphe is the palais de justice (law court).
The street art
Street art is very important in Montpellier, and you'll notice it's present all over the city. There's something interesting about street art in Montpellier. The graffitis you'll see are very different from each other. Head to place Saint Roch, the quai du Verdanson, place Jaumes or the Corum to admire the local street art.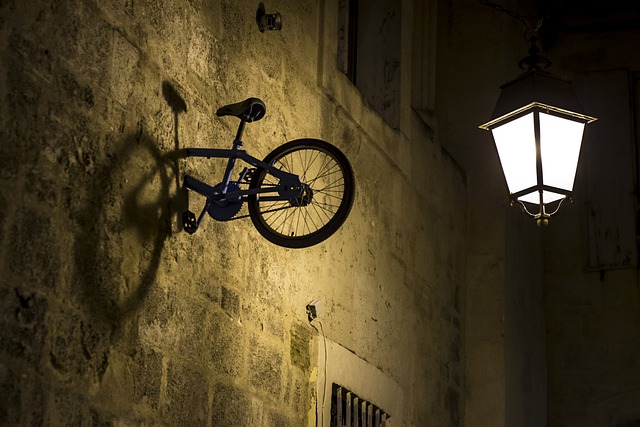 Montpellier zoological park
If you go to Montpellier with your family, don't miss the Montpellier zoological park! Moreover it's free to get in! The zoo is located in the parc de Lunaret and you'll find more than 1,300 animals in semi-captivity. You'll see giraffes, lions, cheetahs and rhinos among others. The Amazonian greenhouse is only part where you have to pay. You'll find there 3,500 plans and other animals (anacondas, tarantulas, caimans, etc.). It's the largest one in France.
Activities in Montpellier
Here are more things to do in Montpellier:
As you could see there are many things to do in Montpellier! Moreover it's one of the most beautiful cities in France! A young city, dynamic, close to the sea, where you can have a good time! I strongly recommend going there!
How to get to Montpellier
It will depend on where you arrive from. Unless you're already in the area, it's better to get there by plane, train or bus. Click here to check the bus ticket prices.
How to get around in Montpellier
You don't need a car to get around in Montpellier. The city is well connected with public transportation. However if you want to explore the region you'll need a car.
Best time to visit Montpellier
You can go to Montpellier more or less all year round. It's hot in the summer (around 30°C/86°F) but you have the sea not far. Winters are mild (around 10°C/50°F) and the city is quieter.
Where to stay in Montpellier
If you plan to visit Montpellier on a budget, the Aparthotel Adagio access Montpellier will please you. They have apartments with a living room, a kitchen and a bathroom. Click here to check the reviews, photos and availability. If you prefer to stay in a mid-range hotel, the Couette et Café is made for you. The hosts are really nice, the rooms are clean and the breakfast is copious. Click here to check the reviews, photos and availability.
If you're more into luxury hotels, stay at the Domaine de Verchant & Spa. Stunning rooms, on-site gastronomic restaurant, indoor and outdoor pool, etc. Click here to check the reviews, photos and availability. Finally, click here to check the hotels available in Montpellier.
Montpellier travel tips